Using videos to promote your business can be an excellent way to stand out from the competition. When you promote your business with videos, people find the content more interesting.
In fact, more than 50% of consumers say videos are helpful when making decisions. Not to mention, they are entertaining to watch. Compared to other types of content, videos are more shareable on social media. Thus, increasing your chances of getting your product or service in front of more people. Of course, this can also parlay into more customers and followers!
Video marketing has proven to be a bona fide tool to reach new customers as well as marketing your brand. Obviously, you can go with the normal promotional videos and explain how amazing your brand is. But there are lots of other ways to promote your business with videos. In essence, videos are helpful in attracting potential customers who wouldn't have noticed you.
Ways To Promote Your Business With Videos
These inventive ways to promote your business with videos are sure to spark ideas of your own. Remember, these tips for promotional videos are just a few of the many other ideas.
Teach A Class Using Video
One of the best ways you can connect with potential customers is by 'showing' them how to do something. Existing customers also find this type of content helpful. And there's no better tool than video to accomplish this.
For example, if you own a web design company, you could teach people how to upload best sized images. This may seem like a simple task for those who know about the impact of image sizes, but not to others. Knowing how to compress images before uploading to a site and uploading the proper format is crucial. Simply put, large file sizes and the wrong formatted images can severely drag down site load time.
Announce Contest With Promotional Videos
What you can showcase in promotional videos is endless. It only requires forethought and creativity. As such, announcing contests through videos makes the promotion even more exciting. If the contest has some type of reward or prize, more people will enter. Not only that, but they'll also share the contest. In addition to an interactive experience, viewers are entertained and rewarded for participating.
Interview Clients or Customers
One of the best ways to build personal connections is to include clients or customers in your promotions. It also builds genuine brand awareness because a user of your product or service is speaking for you. Albeit in-person video shoots are great, there's are much less intrusive and inexpensive ways to do this. For instance, it can easily be done over FaceTime or Skype. And you'll only need a good internet connection and webcam on your computer.
Create Behind The Scene Videos
The days of being standoffish with what's happening at your company are gone. Nowadays, people want to see who they're buying from or how something is made. However, for businesses who've been around for a while, they've already built customer connections. Hence, their 30 or 40 years in business.
Nonetheless, people enjoy behind-the-scenes content. It makes them feel more connected as well as getting a glimpse into what goes on at your workplace. Moreover, customers can see that you're being honest about the process of producing your product.
How Business Use Instructional Videos
Instructional videos are used to show customers how your product or service works. These types of content can be a series promotional videos or standalone tips. Either way, they're used to give viewers more information about your product's use.
Here are a few ideas for how a business can use instructional videos to promote their brand:
Talk about new product releases. You can even use seasonal themes to add more awareness to the content. For instance, spring/summer color theme or holiday color scheme for Christmas.
Explain what makes your company different from others in your industry. Almost every industry has competing companies. For example, there is a lot of competition in the web design industry. However, no two companies are structured exactly the same way. Nor are their services packaged the same. So, develop an instructional video showcasing why your company is unique. It can be helpful in attracting customers who might not otherwise know about what your services entails.
Teach viewers how to use your product or service. One of the most effective ways of explaining something is showing people how it works. For instance, many instruction videos on YouTube show viewers how to install things like a hair wig. This makes it easier for those viewing the video to get the gist of what's going on. And also shows them exactly where to go if they have additional installation questions.
Share helpful tips. Sometimes people don't start a process correctly which leads to frustration. Oftentimes, they will assume that the product is broken. Consequently, providing helpful tips on what to do first, next and so on avoids confusion. This saves customers time or money and avoids returned products. After all, time and money are powerful motivators for most customers. If they can't quickly figure out how to use your product, they're likely to return it. And worse, never shop with you again.
Host A Webinar
Hosting a webinar is how some businesses use videos to promote their brand. Webinars are an excellent way for you to share your expertise and answer product and service questions. Because there's usually a large group of people, they can also benefit from each other's questions.
Keep in mind that you should have interesting topics planned ahead of time. Also the decide on the length of the webinar so people don't get bored or feel it wasn't enough time.
About the Author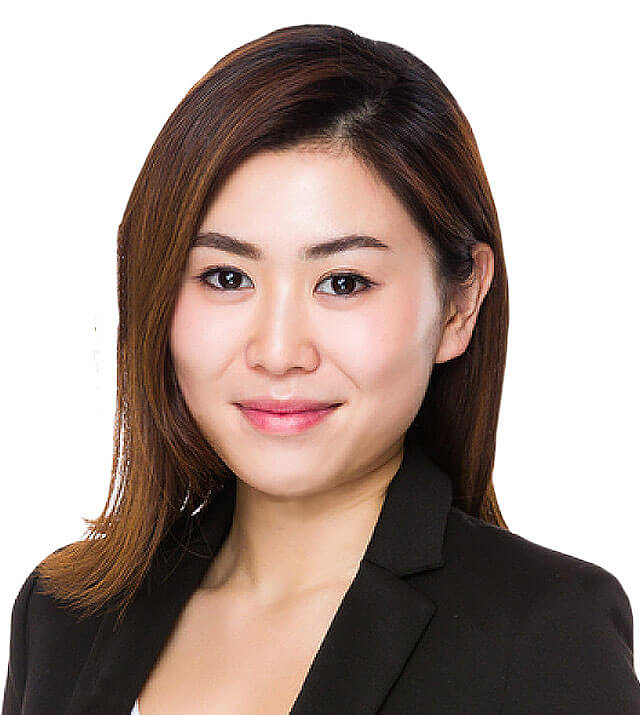 Sara is the Director of Video Production at Envisager Studio. Her expertise includes animated videos, explainer videos, and other video types. She leads the team in creating professional videos that aligns with and supports clients' marketing goals. In her spare time, she writes about video production, video marketing, and other media topics.