At Envisager Studio, we offer a variety of website design and internet marketing services for hair salons, stylists, and beauty salons. From search engine optimized websites to video production, our services can boost any salon or stylists online presence. Plus, our social media marketing services are designed to help you promote your business to potential customers locally.
Website Design Services For Hair Salons
Our custom web design design services are perfect for hair salons, individual stylists, and beauty salons. If you're interested in growing your business and attracting new clients, our hair salon website design services include:
Responsive Design
Search Engine Optimized
Online Booking
Newsletter Opt-in

Client Reviews
Portfolio
Pre-Paid Gift Cards
Original Graphics & Vivid Photos

Each website we design for beauty salons is unique. Therefore, in addition to the features listed above, we can implement any features you would like.
To learn more about our beauty and hair salon website design services, please contact our website design company.
Benefits Of Our Beauty Salon Websites
We live in an interesting era where businesses have more control over their business online. And you can choose to grab the attention of potential clients, or allow your competitors to do it.
Including beauty salon websites, there are a myriad of resources to help you take control of your destiny. But, beware not to have just any type of online presence. Because what you present to the world in the form of websites says a lot about your beauty salons. Hair is a personal thing. So, having a professional website design for your beauty salons lets clients know you're a professional. Thus, the services you'll provide to them are professional.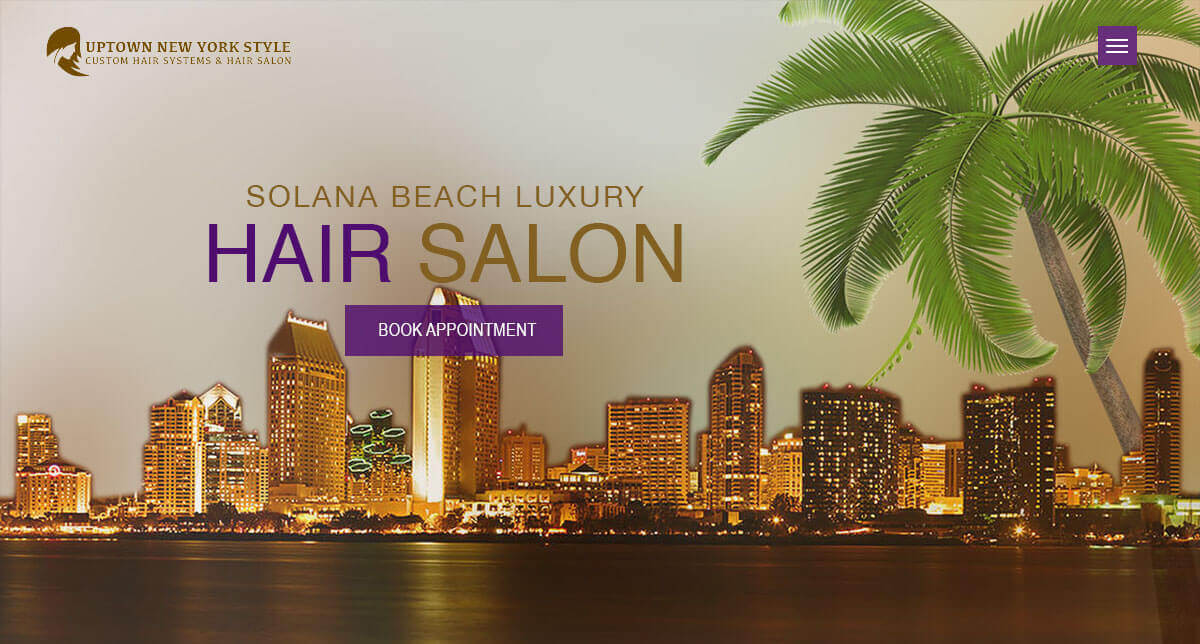 Benefits of our beauty salon websites include:
SEARCHABLE – With the billions of websites online, it's critical that your beauty salon websites are found as quick as possible. Otherwise, people aren't going to search through several pages of search results to find your business. We ensure your website is highly optimized for the appropriate keyword phrases relevant to your specific salon.
AVAILABILITY – Therorectically, you can only work so many hours in a day and still be effective. But, many people are performing online searches all hours of the day and night. When you're not available to answer a call, we make sure your website can.
EXPOSURE – The more online exposure your business has online, the better the odds of finding new clients. One of the ways we accomplish this our hair and beauty salon website design clients is by regularly sharing content.
CREATE TRUST – People get to your website from all sorts of places like Yelp, social platforms, etc. Basically, they're looking for credibility. So, when they reach your website they want to see how legitimate your business really is. If you chose website designs for hair salons by Envisager Studio, your business and website will look legitimate and very professional.
Why Choose Our Hair Salon Website Design Services?
Having your beauty or hair salon website design created by Envisager Studio provides you an incredible business marketing tool. From generating interest in your salon to attracting new clients, your new site becomes an important part of your marketing mix.
Additionally, we provide detailed information about your services, products, and pricing. With a new hair salon website design from Envisager Studio, your existing and new clients can easily find available services. Plus, we make booking appointments super easy, and customized driving directions to your salon.
Also, we provide unique SEO copywriting services with our hair salon website design services. This authoring is enhanced for popular search engines while also using sales and marketing language. As a result, it will increase your web traffic while also turning website visitors into new customers.
Wrapping It Up
Begin your beauty, stylist, or hair salon website design project today! To learn more about how Envisager Studio can create a search optimized website with online marketing for your salon, contact us online or call (858) 874-6528. See more websites visit our web design portfolio.
You may also enjoy reading: Why You SHOULD Show Dates On WordPress Posts
About the Author
Hazel is the Founder & SEO Director at Envisager Studio, a premier website design agency specializing in WordPress website design, development and internet marketing. In her spare time, she writes about search engine optimization, website design, and internet marketing.
Facebook | Twitter | YouTube | LinkedIn