With all the beautiful new websites, it's easy to see why web designers use WordPress in website design. You can build a website with WordPress that contains some really impressive functionality.
While having a website is a necessity, building a website is a daunting task for many business owners. After all, their expertise is in their chosen profession, not trying to stitch together a web presence.
As a content management system (CMS), WordPress is used to build websites. It also accounts for more than half the websites currently online today. But why do many web designers use WordPress in website design?
Well, there are many reasons to build a website with WordPress. Here are 5 such reasons.
6 Reasons Why Web Designers Use WordPress In Website Design
01. WordPress Is Cost-Effective and Scalable
Not only is WordPress free to use, but you can build websites that perform well under an increased or expanding workload. In general, the only initial costs involved are paying for your domain name and hosting services.
After that, you'll need to decide on the type of web presence for your business. That is, are going for DIY type of site or having web designers build your website with WordPress?
Obviously, the latter will incur additional cost, but you'll have a professional online presence. Besides, most business owners don't have much extra time to do such things while running a business.
02. Additional Functionality Using Plugins
Not all content management systems have readily available site enhancement tools. But with WordPress, you only need to search for desired features that are provided by plugins. However, it's a good idea to review each plugin for compatibility with your WordPress version. Not to mention, ensuring the plugin is kept up-to-date by the developer.
Generally speaking, whatever feature you'd like, there's a plugin for that. Keep in mind though the overall file size of a plugin. For example, most web designers have a disdain for JetPack use in WordPress in website design. Why? Because this plugin has a multitude of resources built into it. And 90% of those resources are automatically activated which site owners don't need.
Given these points, although some functionalities are useful, the negative impact on site performance is not worth it. For this reason, always review plugins before installing them.
03. WordPress Is Easy To Use
With an intuitive backend, WordPress is the favorite CMS for website developers. Moreover, if you decide to build your website with WordPress yourself, the core features and settings are easy to navigate.
There's no shortage of online video tutorials as well as sites dedicated to using WordPress. Again, researching all this information can be time-consuming for business owners. Thus, hiring web designers that use WordPress to build your site is a better option.
04. Use Themes To Build Website With WordPress
A WordPress theme is a group of files (code, stylesheets, and graphics) that dictates the overall appearance of your website. There are three different types of WordPress themes: free, premium, and custom.
The most expensive of the three is a custom WordPress theme as it is specifically coded for your business only. And the second expensive theme type is premium. Although premium themes don't run into $5000+ like custom themes, they are not free nonetheless.
With any of the three types of themes, the most important aspect is responsive. Whether free, premium or custom theme, the website should automatically adapt to the screen size being viewed on.
05. Plays Nicely With SEO
From organic links to referrals, people visit your website through various sources. Albeit referral links are great, it's important that your website is organically found. WordPress is already built with search engines in mind. In addition to that, there are also SEO plugins such as Yoast. These options allow you to further customize metadata, title tags and more.
No matter the size of your business, WordPress websites can be customized to meet your needs. Is your business in need of web design services? Contact Envisager Studio today to enhance your business' online presence.
About the Author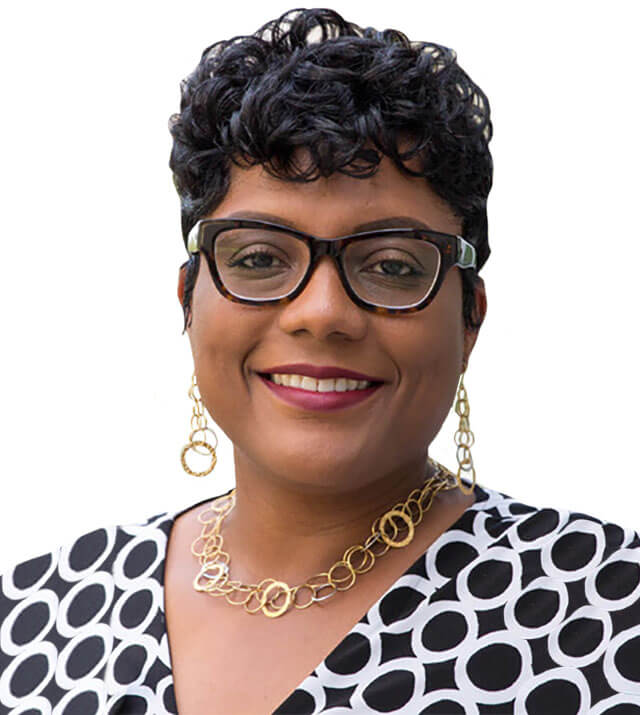 Dr. Amelia Royster-Davis is a Doctor of Education and an Instructional Designer. As the Director of Web Development at Envisager Studio, her primary focus is to lead the web development team in building modern, responsive websites. In her spare time, she writes about web development, UI and UX.