It's now easier than ever to promote your videos online. In fact, internet video traffic by end of 2022 is expected to be at 82%. So, you can bet there are a plethora of video tools to help you accomplish your goals.
Most of the content we consume online is presented in the form of a film. Whether it's the latest Google ad featuring how to promote your videos and channel online. Or another clip of cute funny animals that we enjoy. Inevitably, this trend is one that you can take advantage of to bring awareness to your products and services.
Even if you're just a videographer enthusiast, there are many tools to distribute your creations. For small business owners, it's a breeze to shoot short movies. For example, Facebook Lives and testimonials to boost your conversion rate.
How To Promote Everything With Your Videos Online
Of course, more videos means more competition to grab your ideal audience's attention. But isn't that the case with anything worth our loyal audience's attention? Well then, don't let a little healthy competition stop you.
Videos are not only entertaining to watch, but they're also a powerful marketing strategy. Video marketing can encourage sells, boost your SEO, and help build a community of loyal customers.
If you're a video creative, use them to showcase your work on your website. Don't forget to add these awesome product videos to your YouTube channel also.
Promote Videos On Your Website and Dedicated Platforms
Video platforms are great to use for different purposes, like awareness or fan-building. However, this simply is not enough when your goal is to have a professional online presence. Instead, you should feature your videos on your website. Doing so gives you more control over monetization, design, and even the type of player. Not to mention, all your videos will be in one place and you can categorize them for visitors' viewing.
At Envisager Studio, we're all about helping small businesses and entrepreneurs grow their business. With this in mind, here's another advantage to hosting videos on your own site. That is, you can sell them through monthly subscriptions. The great thing about this is that all the profits are yours. On the other hand, selling from a third-party platform would also mean sharing your profits with the platform owner.
In addition, you can better capture the attention of your audience. If your videos on your a platform, you'll have to compete for your viewers' attention. You know? They're be watching another video out of the corner of their eye.
But having your videos on your own website means dedicated viewers that you can engage with. Additionally, every visitor that signs up can be automatically added to your contact list. Therefore, you're growing your base of emails while simultaneously growing your business!
Recommended Videos For A Small Business To Promote Themselves
Obviously, the most common types of videos to promote a small business is testimonials. In fact, you can even use these types of videos alongside your products as a sells tool. Of course, every business needs to include an introduction to what they do video. And also a fun meet the team clip. But beware not to go too far to the end of the spectrum. This simply means making sure the videos fit your brand's unique type and goals.
For example, hairstylists can gain great value from instructional videos that education customers about how to use their products. While commercial cleaners can use short preview of cleaning on social media. Quick responses to trending topics and definitely seasonal videos are both great for attracting attention. Particularly seasonal content works well to promote your videos online.
Even though there are lots of online resources regarding shooting video, remember to keep it authentic. Just as a picture is worth a thousand words, the camera never lies. And using videos is an opportunity to build trust. As a small business owner, you are the best representative of your business. Given these points, be yourself and lose the script.
How Videos Can Enhance Your Search Ranking
Remember the part above about people watching cute funny animal videos? If you have something interesting to show and it's presented well, people will watch. Thus, having videos on your website will boost your SEO ranking because search engines favor sites with rich media content. Including relevant content like video description, tags, and title will help your video to be found more easily.
Memorable, tastefully catchy titles can improves chances of user engagement, thus driving traffic from search engines. And descriptions are especially important when publishing your videos to social media platforms. These elements inform both search bots and the user about the content of your video. As a result, this increases the chance of traffic.
About the Author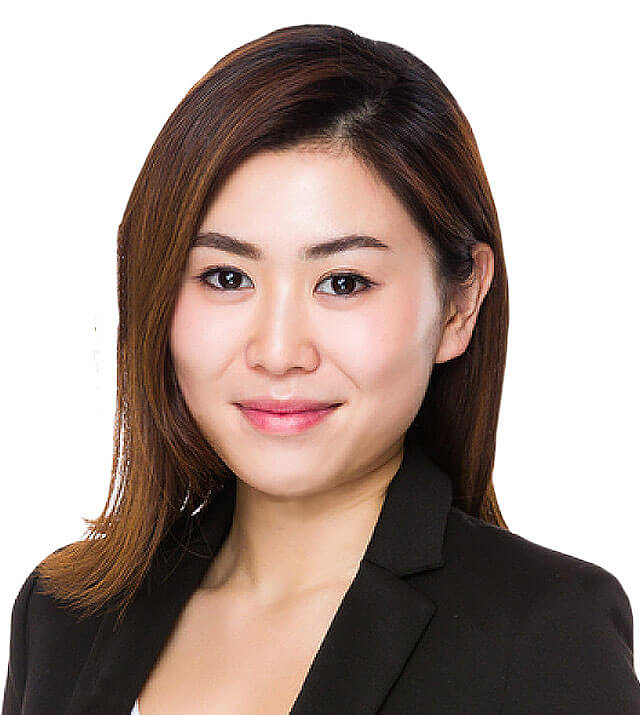 Sara is the Director of Video Production at Envisager Studio. Her expertise includes animated videos, explainer videos, and other video types. She leads the team in creating professional videos that aligns with and supports clients' marketing goals. In her spare time, she writes about video production, video marketing, and other media topics.