The best hair salon websites have an online presence. After all, the job of hair and beauty websites is to showcase work, manage appointments, and attract new clients. So to survive these tough economic times, salon websites have added an eCommerce shop.
In addition to eCommerce, many salons also offer video tutorials on the their website. However, to have all these features, hair and beauty websites should be well-designed.
This article we'll briefly discuss some of the elements necessary for an outstanding hair salon website. We'll also showcase hair salon website examples for inspirational hair and beauty websites.
The Best Hair Salon Websites Common Features
Websites with a straightforward design coupled with an uncomplicated layout are features that attract and retain visitors. Of course, they should also be aesthetically-pleasing because no one wants to pursue an ugly website. But it does need to be extremely fancy with bright glaring colors that turn visitors away either.
Here are some core features that make the best hair salon websites stand out.
Informative
Accessible and organized customer service information are traits of good website design. And the important elements a good hair salon website should show are business location, services provided, and pricing.
Regardless of the industry, all websites desire more traffic in order to be on the first page of search engines. Therefore, to maximize search engine results, you must first know your target audience. Then you're able to publish content on your website that's relevant to your audience.
Appointment Booking
Have you ever noticed how the best hair salon websites have clear options for visitors to schedule appointments? Not only do they offer booking options throughout the website, but they also have them on the homepage.
Also, an ideal booking system allows visitors to pick the stylist they want to book for a service.
Online Payments
To begin with, mobile users have surpassed desktop users for shopping online. Thus, it's crucial that your hair and beauty websites allow clients to pay online. Obviously, this is helpful to sell more online products or tutorials.
Responsive Design
We talk a lot about the importance of responsive design in both posts and pages. The best hair salon website design allows customers on any mobile device to enjoy and use the features. Besides, how do you feel when visiting a site and you're constantly having to pinch and zoom content? Exactly. It's annoying because those sites are not responsive.
Hair Salon Website Design Aesthetics
While organized, informative, and responsive features are important, so are aesthetics. Here are hair salon website design features that make sites more appealing.
Creative Visual Design
As mentioned earlier, hair salon website design don't need to be so fancy with eye piercing colors that turn visitors away. What we mean by creative visual design is 'beauty in simplicity'.
In essence, the layout of hair and beauty websites can vary, but primarily the website should be beautiful. Some key design concepts include using simple color scheme, whitespace, and bold typography. Also, instead of using sliders and carousels which add weight to the site, consider parallax scrolling instead.
Videos and Images
As they say, 'A picture is worth a thousand word'. But this is especially true for hair salon website design. The beauty industry, and hair salon website examples in particular, work with photo galleries.
Clients' before and after photos, equipment pictures, and the salon interior photos are useful to visitors. And showcasing each stylist introduces them to potential clients. It can also encourage visitors to book appointments.
Hair Salon Website Examples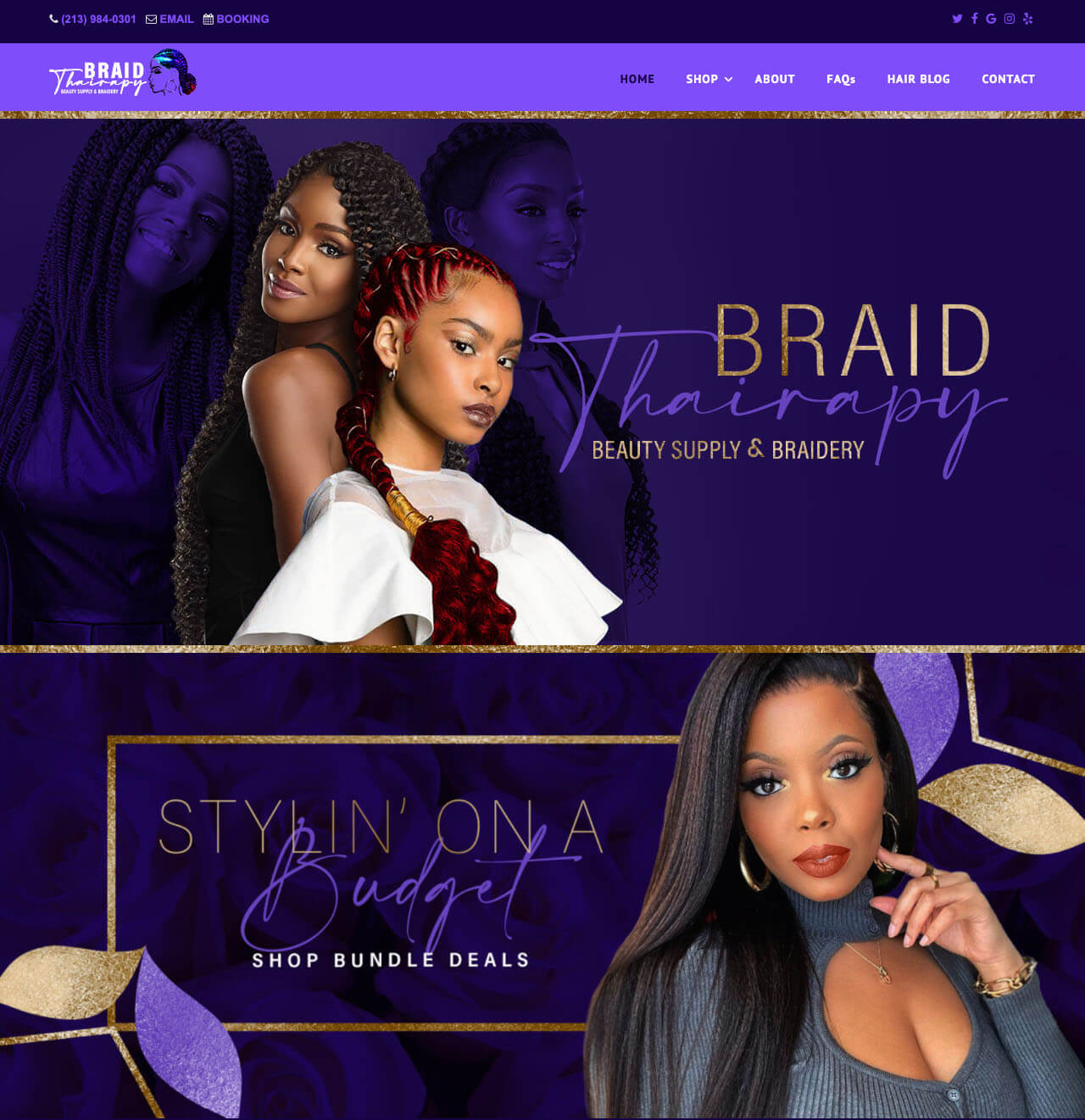 This website introduces the visitor to some of the hair braiding styles they do. Visitors are greeted by the logo and a welcome message that reflects the personality of the salon. This is also one of the hair salon website examples that shows the salon's location in the site's global bottom area. They also have links to their products in the same area to them easier to find.
On their Contact page, you'll find a Google interactive map. Visitors can actually remain on this website and enter their details for driving directions to the salon. Hours of operation, phone, and of course a form are also prominently displayed.
An outstanding aesthetic feature of this hair salon website examples is the continuity of design. Every color and graphic complement each other which makes the site extremely visually appealing.
Regarding fundamental features; check out the lace wigs page. When you hover over a wig photo, it shows a picture of a real person wearing that wig. Not only is this innovative, but it also gives women an idea what they might look like wearing that wig.
Another core feature of this website is that for each product there's a price or price range. Not all hair salon website examples have a Q&A. This site does and it provides answers to the most commonly asked questions about orders, hair textures, and more.
Some hair salon website examples forget about the obvious elements. But not this site. They provide a great example of how to impress potential customers. Their homepage headers not only highlights the two salon owners, but also shows the types of services they provide.
The typography and color scheme complement each other. The site also offers options for financing a custom made hair system. Visitors can watch a video explaining the passion and story behind the salon.
The bottom of the site encourages visitors to sign up for promotion emails as well as latest blog posts.
If you enjoyed reading this article on hair salon website examples, check out Facebook ads for hair salons & stylists. And the importance of building the best hair salon website related article.
About the Author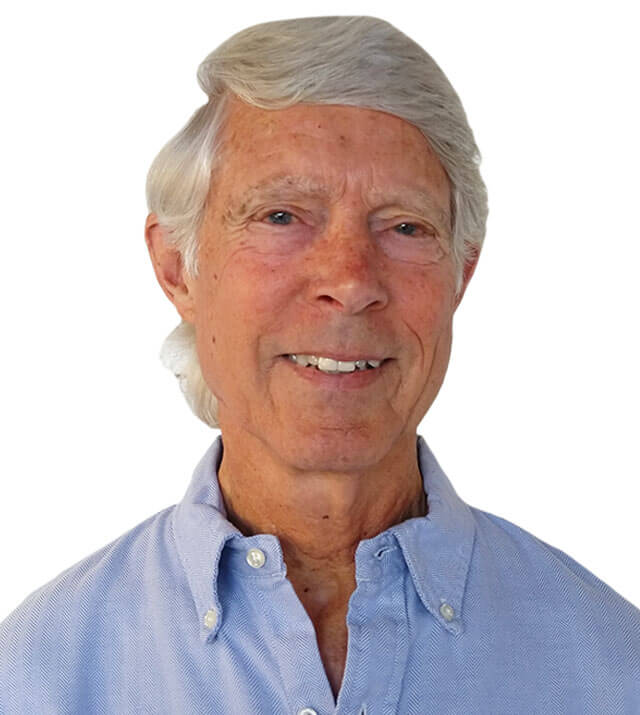 Gregory is the Analyst & Digital Marketing Director at Envisager Studio. His data collection is an important part of each client's unique website design and social media strategy. In his spare time, he writes about web design analytics, social media, visual marketing, and social influence.