The best hair salon website design for your beauty salon is one that is created with marketing in mind. If your hair salon website design looks outdated and stale content, it is most likely losing you clients and money. Your hair salon website is a virtual representation of your physical beauty salon. You want it to persuade new clients to walk through your door, not your competitor's.
Online content must be easy to consume and well-designed or you risk losing your audience. Don't just take our word for it. Digital giant Adobe revealed in their fall 2015 consumer research that:
38%
of people will stop engaging with a website if the
imagery or layout is unattractive
39%
of consumers will stop engaging if images will not load
In this article I'll cover some of the common hair salon website design mistakes to avoid and share ideas on how to convert lookers into bookers. Your website only has a few seconds to make a great first impression to motivate visitors to peruse your content and hopefully take the desired action. So make sure you're making a positive impression.
Whether consulting with your website designer, or updating content on your beauty salon website yourself, read on for helpful tips and recommendations for attracting your ideal clients and turning prospects into clients.
Does Your Hair Salon Website Design Attract and Convert Visitors?
As the old adage goes, "you never get a second chance to make a first impression", which is why the content on your salon website home page should be well thought out. Have a look at your website. Can you say for certain that it answers:
Who you are?
What you do?
Why new clients should choose you?
You literally have seconds to grab the attention of new visitors. If they are presented with globs of text that looks like one endless paragraph, font size that they have to close one eye to read, and a plethora of marketing messages to decipher, they will undoubtedly just hit their browser's back button and leave your site.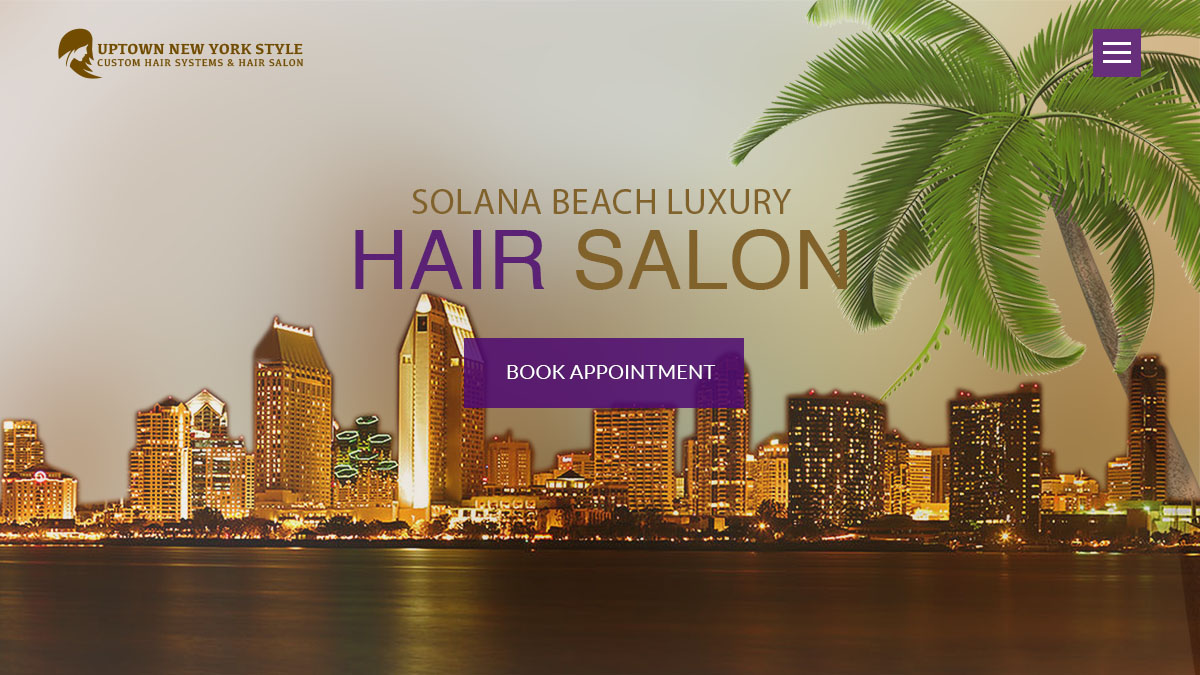 Featured Hair Salon Website Design by Envisager Studio
With the Envisager Studio San Diego team as your partner, you get the best hair salon website design that is not only aesthetically pleasing, but it's built for mobility, readability, and poised for generating leads.
Wrapping it up
So as not to overwhelm you with a super long article, there is a part two on this topic that will include in a separate article. Get in touch with our team at (858) 874-6828 or email if you are considering refreshing or need a new hair salon website. We're a leading hair and beauty website design company. We are confident we can offer you the exact solution you are looking for at an affordable cost and hope to have an opportunity to partner with your hair salon.
About the Author
Hazel Burgess is the Founder and Creative Director of Envisager Studio, a premier website design agency specializing in WordPress website design, development and content marketing promotion. The company is based in San Diego, CA and works with companies that range from small business to enterprise level. Follow +Hazel Burgess on Google+ as well as Twitter.