When choosing free WordPress plugins caution is key. There are several things you should look for before downloading and installing it on your website.
There are literally hundreds of thousands of free WordPress plugins available for download in the WordPress plugins repository. This is all thanks to the enormous size of the WordPress developer community. However, not all of them can be trusted. By installing just one poorly made WordPress plugin, you can comprise your entire website.
A bad plugin can damage your website in many ways. For instance, it can negatively affect your visitors' experience by slowing down your website. Even more frightening, some plugins can create security risks, giving hackers a backdoor into your website.
To safeguard your website and avoid threats, take the time to vet each plugin before installation. Given these points, in this post we will cover five important things that you should look out for when choosing free WordPress plugins.
1. Choosing Free WordPress Plugins By Updates and Compatibility
A plugin is less likely to be secure when it is not regularly updated by its developer. Moreover, plugins should be updated when WordPress core issue updates to ensure compatibility. You can also gauge the developer's level of active involvement by the consistency and regularity of updates.
Luckily, you can easily find out when a plugin was lasted updated by looking under the 'details' tab in the WordPress plugin repository.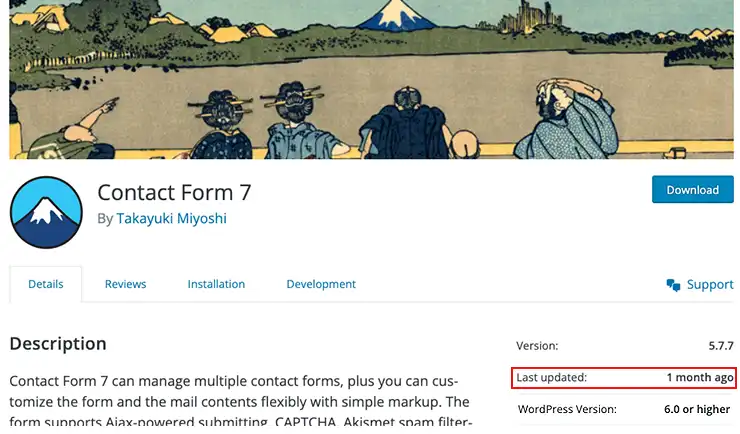 In the same example above, you can also see which version of WordPress the plugin is compatible with. We highly recommend you pay close attention to the issue of compatibility. Plugins that are not compatible with your version of WordPress may stop other installed plugins from functioning. And worse case, they can even crash your website.
2. Active Installations
A general rule of thumb is that the higher a plugin's number of active installations, the more it is trusted by the community. Typically, this indicates the plugin is doing a pretty good job.
WordPress.org makes this easy to check. All plugins in the WordPress repository display the number of active installations on the 'details' tab.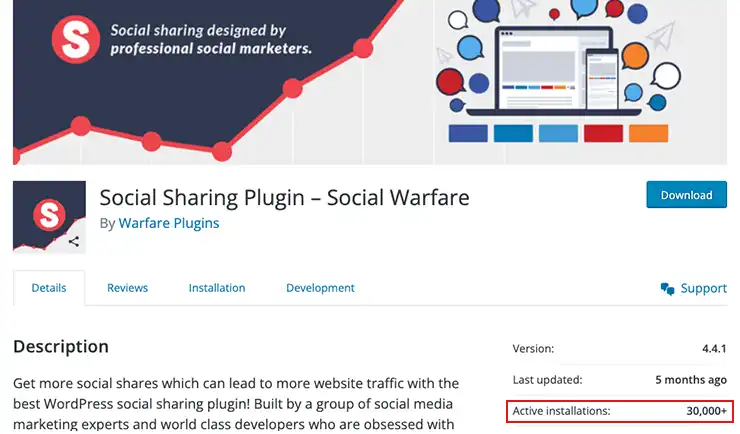 Even though there can be safety in numbers by choosing a plugin with 1,000+ installations, there are other things to consider. For instance, new plugins have to start from somewhere, and even some lesser used plugins are perfectly developed. It could simply be that users don't have a requirement or need to use it on their site.
3. User Reviews
You can gather usage, functionality and other details about a plugin by reading the user reviews. In general, you will find many varied reviews. Instead of reading all of them, read a few highest and lowest ratings. This will give you an idea about the plugin's usage to help you decide whether or not to download it.
Reviews can be found on, of course, the 'reviews' tab.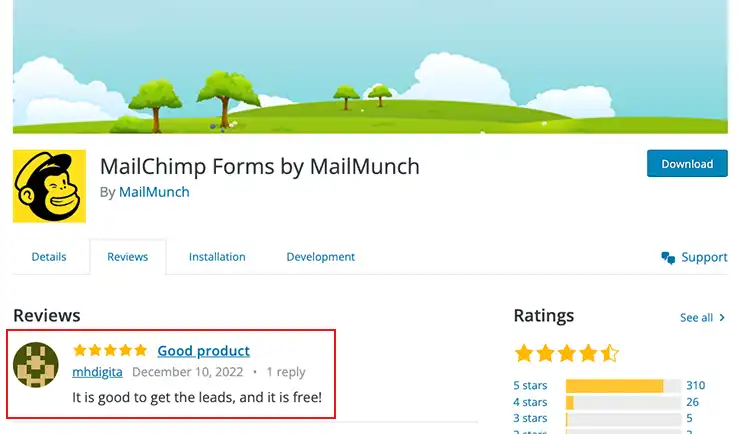 Common grievances amongst the reviews can reveal the weakest areas of the plugin. For example, if multiple reviewers mention that the plugin crashed their site post installation, you should avoid that plugin. Also, if there are more negative comments that positive ones, consider that a red flag too.
4. Average Ratings
One of the most obvious things to do when choosing free WordPress plugins is to check out the average user rating. These ratings are conspicuously shown on every plugin's page within the WordPress repository, under the 'details' tab.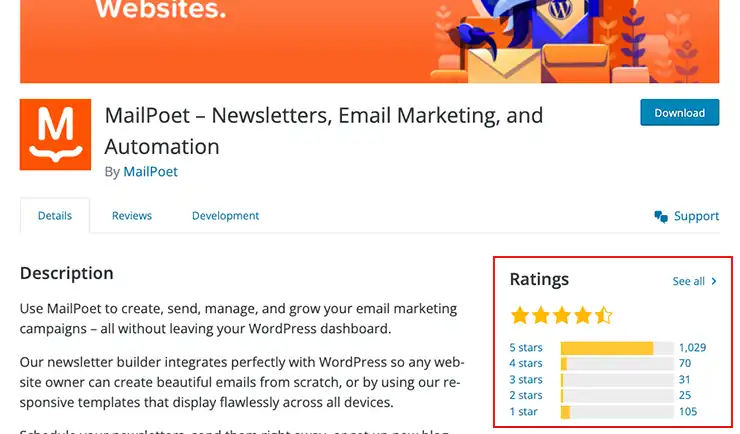 The plugin rating system is from one to five stars. If a plugin doesn't have an overall rate of 4, you should not download it. Anything lower than that can be potentially dangerous for your website.
But keep in mind that some users take a binary approach to these ratings, only give a one or a five. Obviously, this skews the average.
5. Plugin Support
All plugins on the wordpress.org repository have a support forum located within the 'support' tab.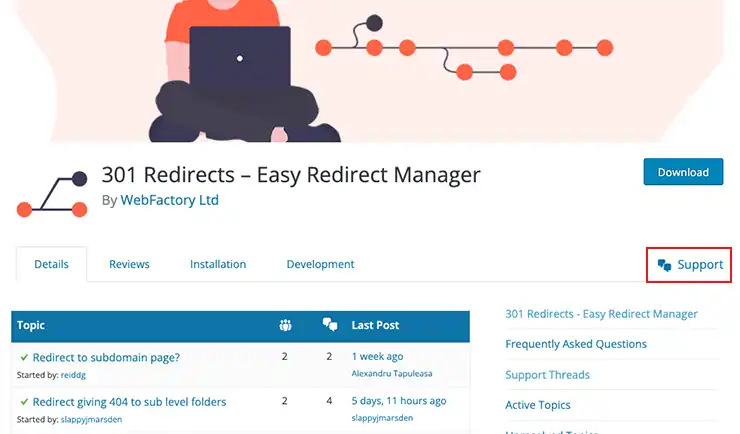 The developer is actively working to solve user issues if there is regular activity within those forums. If it's neglected, take it as a warning sign. But sometimes, developers handle support externally such as on their website.
Wrapping It Up
The availability of third-party plugins is a big part of what makes WordPress such a great CMS. But that doesn't mean you should blindly trust every plugin on the market. Exposing your website to ill-suited plugins can negatively affect its security, speed, and user experience.
You may also enjoy reading: Why Your Website Should Be designed For Accessibility
About the Author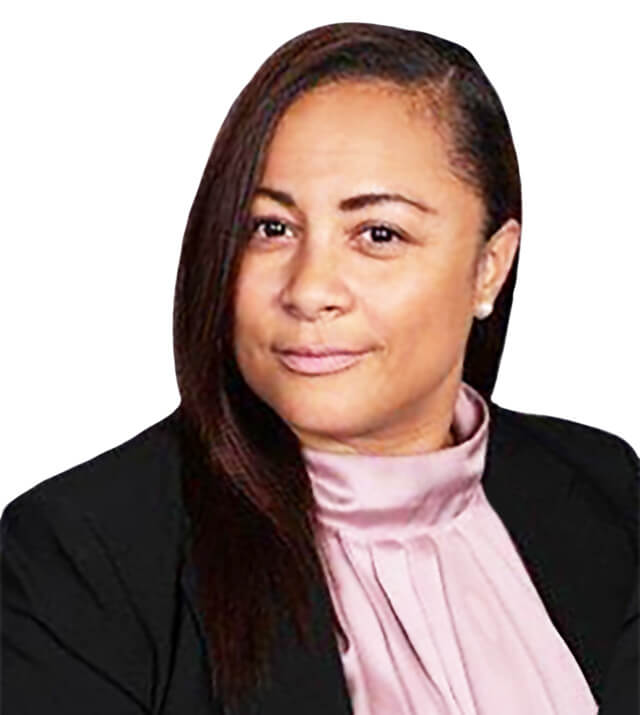 Christina is the Web Content Director at Envisager Studio. She leads the content creation process and ensures tone and key messaging personifies the client's brand and engages target markets. In her spare time, she writes about content marketing, content management, and website content.