WordPress plugins are bits of PHP code that work like building blocks. Using them adds more functionality and features to your website design. Whatever features you're looking for can be found in the right plugins.
WordPress is an open source content management system. It's an ideal platform for building business websites of any size, style, scale, and customizations. As a result, it's the most widely used platform of all the content management systems.
In fact, one in every three website is built using WordPress. And all of this is made possible by the huge range of WordPress plugins.
Top WordPress Plugins For Building Business Websites
If you're looking for WordPress plugins to enhance your website, there's no shortage of them. As can be seen on WordPress.org, there are nearly 60,000 free plugins you can choose from. But when building business websites, owners don't have time to sift through that many plugins.
However, that's usually the job of the website designers and developers. They know exactly which type of plugin they're needing for the task at-hand. In addition to the free plugins, third party websites such as Code Canyon also offer premium plugins.
So, whether it's SEO, site security, analytics, or something else, you're likely to find many competing options. Given these points, don't just randomly install a plugin on your WordPress site. Instead, make sure it's still being supported by the developer, among other critiques.
Building Business Websites Using WordPress Plugins
Another point to make about plugins is that having too many of them can slow down your site. Not only should be mindful of the extra code they contain, but also the plugin's size. And researching a desired plugin only takes a few minutes. All in all it's worth the time to ensure you don't install a harmful one.
In addition to the above, having too many plugins can cause security breaches. Which can eventually lead to data theft and many other security issues. With this in mind, a maximum of 20 plugins is recommended when building business websites. Although, this is true for all WordPress sites.
If you're wondering which plugins to use in 2022, check out the 5 top recommended ones below.
01. Yoast SEO
Yoast SEO is by far the best search engine optimization plugin to use for your website. Adding to that the premium version and you're all set for search engines. Of course, you do have to write great copy and optimize your pages and images yourself. But Yoast SEO premium has built-in functionality to help you achieve that. Even the free version has stellar options.
With Yoast SEO, you can easily add meta title and description along with keywords. These features are important to help your website rank in search engines. As a result of using it, you can improve your SEO score.
02. UpdraftPlus For Site Backups
While WordPress offers a lot of liberty and control for customizations, it does have a built-in backup system. Consequently, as a site owner, you're responsible for backing up your website.
Although most hosting companies offer backup services, it's not always adequate for WordPress websites. In a word, if you're using WooCommerce for your online store, it can pose a problem for backups. In essence, your store databases will not be backed up by some hosting providers' backup services.
Ultimately, you should back up your site from your end anyway. And UpdraftPlus is a simple, and easy to use plugin for creating complete backups of your website.
03. WP Rocket For Faster Loading Sites
By now, we all know that more people shop from a mobile device than from a desktop computer. With this in mind, you're likely to loose sales if your site takes too long to load. Even if you have that perfect product, no one wants to wait while your pages creep into view.
WP Rocket is a caching plugin for WordPress that can greatly improve your site's load time. Though it is a paid plugin, it offers numerous options for speed enhancement, which will benefit your website long-term.
04. WPForms For Lead Capturing
While we're an avid user of Contact Form 7, WPForms is better for ease of use. Particularly, some features that we hand code ourselves for clients are actually already built into WPForms. And since this article is about the best plugins which includes usability, we'll talk about WPForms.
Given that your website is the online point of contact between you and your audience, a contact form is vital. With WPForms built-in features, the average user can build forms to capture leads, inquiries, as well as connect their email subscription service.
Of course, the look of a form is also important and WPForms provide many styling options. After all, forms should complement your brand just like other site elements do.
05. Sucuri WordPress Security
As previously stated, WordPress is an open source content management system. As such, it needs to be updated in a timely fashion, as does the plugins and theme being used. Because users aren't vigilant about updating, WordPress gets a bad rap about being prone to hacking.
Even still, security plugins such as Sucuri Security can help keep your website secure. It's a recommended plugin that helps you make changes to your website to enhance its safety and security. Equally important, it helps you recover your website if it gets infected with malware or hacked.
With the new year just beginning, you can start conscientious about updating your website's backend. However, we understand that many small business owners don't have the expertise nor the time to do this. Envisager Studio offers WordPress maintenance services that include plugin management, backups, content updates, and much more. Get in touch with our team and let us know your needs.
About the Author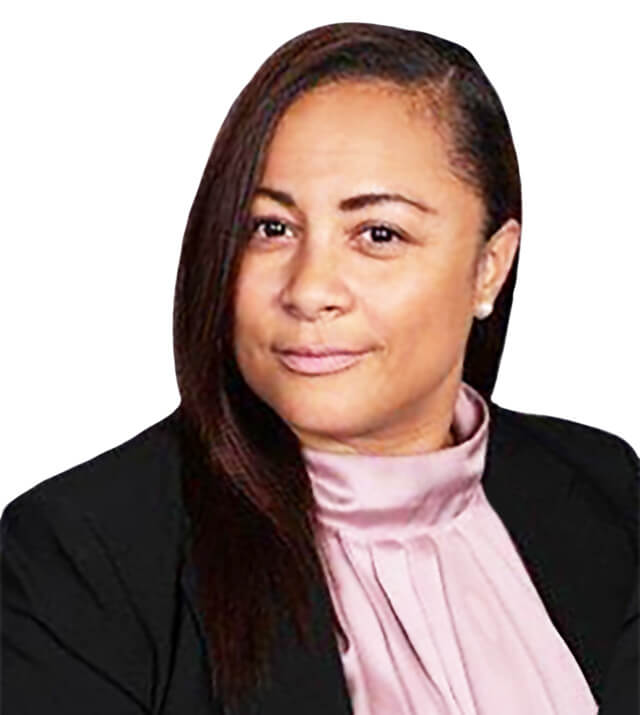 Christina is the Web Content Director at Envisager Studio. She leads the content creation process and ensures tone and key messaging personifies the client's brand and engages target markets. In her spare time, she writes about content marketing, content management, and website content.