Customer retention for small businesses is getting first-time customers to become long-time customers. Because if they only become one-time customers, your business won't scale as fast as it should.
Albeit new customers can augment your sales, every small business need customer retention strategies to build a loyal customer base. Thus, creating such strategies for small businesses allow you to achieve sustainable business growth.
In fact, it costs five times as much to attract new customers than it does to keep existing customers. For this reason, customer retention for small businesses is crucial for increasing profits long-term.
Read on to discover customer retention strategies for small businesses you can use in any industry.
What Does Customer Retention Strategies For Small Businesses Mean?
Customer retention refers to how successful your company is at getting customers to stay with your business. In general, this applies to all B2B and B2C businesses. In a word, the higher the retention rate, customers continue choosing your products/services verses those of your competitors.
So, how do you gauge your customer loyalty? Here's a simple formula:
(Total number of customers at end of period – Total number of new customers during period) ÷ Total number of customers at start of period
Customer retention is commonly referred to as churn rate. As such, a high retention rate obviously reduces your churn rate; number of customers who stop using your products/services.
6 Customer Retention Strategies
Providing the customer experience clients are looking for is the best way to increase customer retention. But if you think churn may occur, it's just as important to have a plan in place to re-engage customers before completely losing them.
With this in mind, here are five customer retention strategies for small businesses. They can help you obtain greater brand loyalty.
1. Respond To Customer Feedback
To find out where you're meeting or not meeting customer expectations, always respond to customer feedback quickly. Whether it's via social media, email or in-store, feedback help you hone in on what you'll doing well and problems you need to address.
Because customers appreciate being heard, this strategy can help you shape your future operations. As a result, customers feel greater loyalty to brands that respond to them and resolve their complaints. It also provides you an opportunity to ask for testimonials from these customers. So, it's a win-win for everyone.
QUICK TIP:
Even when a customer gives you a 1-star review, thank them for it. After all, you would have never known that problem existed had they not cared enough to let you know.
2. Create A Customer Loyalty Program
Everyone likes getting free stuff. By giving repeat customers exclusive rewards, you're almost guaranteed they'll keep coming back. Also, providing incentives in your loyalty program gives customers something to strive for. It also influences their behavior.
Digital customer loyalty management software like Loyalty Gator and Kangaroo alleviate the need to rely on physical punch cards.
QUICK TIP:
Customers get points/stars on their Starbucks card each time they make a purchase. These points can be traded in for freebies likes drinks or bakery items, plus a chance to win bonus stars. It's exciting to know how close they are to a reward each time they buy something which encourages them to return. Once a year, Starbuck also re-engages customers with a free birthday drink too.
3. Improve Customer Support
When a customer needs an answer right now, they don't want to wait days or weeks before you email them. Thus, the quality of your customer support can greatly impact your client relationships. In fact, about 40% of clients will stop buying from you if they have a poor customer experience.
Given these points, kicking up your customer support experience is a critical strategy for customer retention. Moreover, almost 35% of customers expect a response within 24 hours or less. Whether you offer email support, phone support or live chat, set customer expectations regarding response time so they're not disappointed.
QUICK TIP:
To speed up customer support, consider adding a knowledgeable or faqs section to your website. This way, clients can get help they need while waiting for your team to personally respond.
4. Enhance Your Onboarding Process
The first few touch-points set the stage for the rest of the customer's interactions with your business. This is known as the onboarding process. As such, nurturing the relationship after the initial transaction affords you the opportunity to follow up on their experience. You can also share educational material with them and/or show them more products or services.
You may also want to consider interactive walkthroughs, using one-one-one video calls and video demos. Doing so can make your onboarding process more personal and engaging.
QUICK TIP:
For hair salon owners, you can send new color clients follow up emails about how to maintain their new hair color. Also, when they should return for a touch-up.
5. Provide Personalized Sales Promotions
If you want to stand out from the competition, using the same marketing strategy for all customers won't do the trick. When you have a good relationship with someone you expect them to know more about you than someone you just met, right? Well, the same holds true for your customers. Consequently, each sales promotion should be personalized to meet the needs of your unique market segments.
For instance, if a customer regularly buys dresses from your ecommerce store, they should receive discounts for fashion wear. But not necessarily for jewelry.
QUICK TIP:
Offer sales promotions for first-time anniversaries and birthdays to keep customers engaged throughout the year. It's a great customer retention strategy and there's plenty of customer relationship management software to help you accomplish this.
Wrapping It Up
Using these strategies for small businesses can help you boost your brand loyalty. Not to mention, increasing sales. In short, well-defined customer retention strategies is cost-effective and keeps customers happy and engaged over time. Because custom acquisition without customer retention simply leads to reduced revenue and wasted time.
About the Author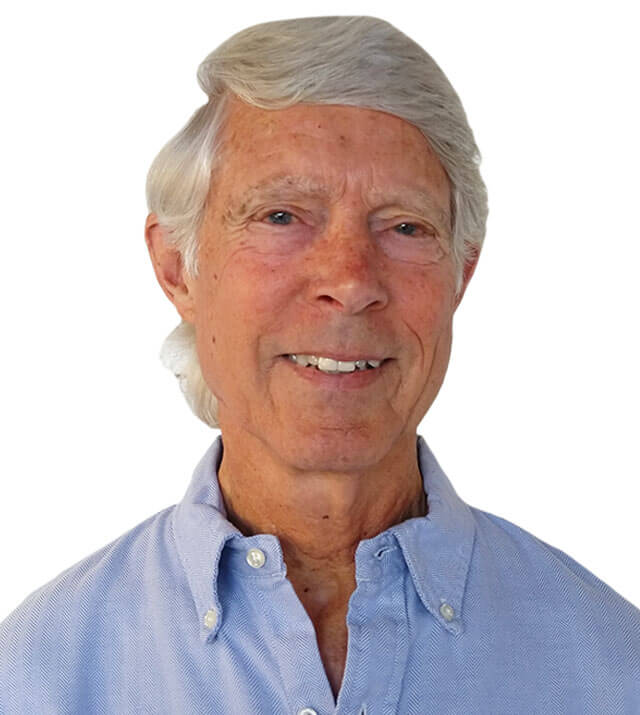 Gregory is the Analyst & Digital Marketing Director at Envisager Studio. His data collection is an important part of each client's unique website design and social media strategy. In his spare time, he writes about web design analytics, social media, visual marketing, and social influence.