How much does a WordPress website design cost? Well, the platform itself is free to use, but there are costs involved for having a website built and maintained.
Without a doubt, WordPress is the most highly used content management system. In fact, it's used by some of the biggest brands out there like Time Magazine, Sony Music, and Microsoft, to name a few. With all the available plugins and its ability to handle a large sized ecommerce site, WordPress can be scaled to achieve a notable online presence.
Given these points, and the rise of online shopping, having a professional website is more of a must-do rather than a recommendation. Additionally, the flexibility, SEO friendliness, and quick setup process adds even more value to this already popular CMS platform.
But many users are concerned with the WordPress website design cost when deciding to use this system. So, let's briefly explore what some of those costs are.
Is WordPress CMS Free?
Not only is WordPress free to download and use, but you can modify and extend it however you like. Components of self-hosted WordPress, such as plugins, themes, and core software are also free. However, you most likely will spend money for premium plugins, themes, and hosting services.
Since WordPress is open source, it's maintained by the developers of the WordPress community. If you're having your website built by a professional website designer, you will need to pay for custom functionality. Think tract houses for a minute. When that type of home development first started, all houses looked identical in that tract. Even though today, there are variations in how these houses look, homeowners want something a little different.
That's how it is with WordPress. While you can use the standard WordPress themes, most businesses want their website to look unique. And this is where custom WordPress website design costs comes in. After all, there are over two million websites online, and if you don't stand out from the crowd, you will be mauled by the herd.
Factors That Influence A WordPress Website Design Cost
Before speaking with a WordPress website developer, you need to have a budget in mind as well as the functionalities you desire. But here's a quick summary of some of the key factors you need to budget for.
1. Type Of Website
Depending on the type of website you want, the cost will vary greatly. For example, an ecommerce website will cost more than a personal blog, small business website or a portfolio site. This is because there are a plethora of features to configure for an ecommerce website as well as product images, prices, etc. During your consultation with our team, we get the functionality, business goals, and other pertinent information for your website. After we have all the necessary information, we are then able to give you a firm quote for the website design and development.
2. Domain Name and Registration
Using WordPress requires having a domain name. We are referring to self-hosted sites for wordpress.org not wordpress.com. A domain name is a website URL that works as a unique identifier for your business. If you haven't already decided on a domain name, this is one of the services we offer, as well as registering the domain for you. Most domain names cost $10 to $20 per year. But some domain extensions are a bit more like .agency, .academy and .actor, range $24.99 to $49.99 per year.
3. Web Hosting Provider
Think of a web hosting provider is like the DMV. Without paying the proper registration fees, you are not allowed to drive your vehicle. For websites, a web hosting provider puts your domain on their web servers and make your website available through the world wide wide. You must also keep your web hosting service current, otherwise your service will be suspended and website taken offline.
There are different types of hosting services such as shared hosting, virtual private server, and dedicated hosting. Of the three, shared hosting is the least expensive and dedicated hosting is the most expensive. And the overall size of your website is a key determinant in which type of hosting service your business needs.
4. Premium WordPress Themes and Plugins
Many premium WordPress themes these days are already packed with most premium plugins you need. But should you need additional premium plugins for specific functionalities, there highly available and plentiful. And the same goes for premium themes.
Premium plugins allow you to extend the flexibility of your website's layout. Themes range $59 to $110 and premium plugins range $14+ depending on the functionality you are needing.
5. Website Maintenance
Website maintenance is another cost for WordPress websites that you need to budget for. In order to maintain a professional, secure website, you need to keep website maintenance in mind. The cost of this service varies depending on the size of your website and if services like weekly blog posts are desired.
To perform maintenance yourself, you need to have knowledge how to fix issues and the tools needed to perform the maintenance tasks. Otherwise, it's best left to the professionals.
Wrapping It Up
To sum up, the core software of WordPress and basic functionalities are free. However, the above items for a WordPress website design is when cost come into play. What's really important is to consider the quality while getting exactly what your business needs versus trying to design something yourself. We would love to discuss your website project, so get in touch with our team today.
About the Author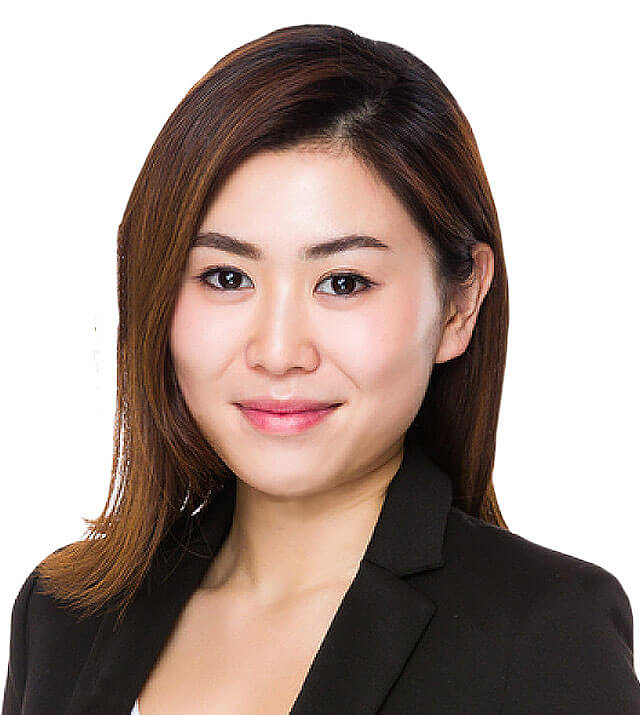 Sara is the Director of Video Production at Envisager Studio. Her expertise includes animated videos, explainer videos, and other video types. She leads the team in creating professional videos that aligns with and supports clients' marketing goals. In her spare time, she writes about video production, video marketing, and other media topics.