White space is an important component of website design. It is the space between elements that creates an organized layout.
Also known as negative space, white space improves the user's experience by making a website easier to read and navigate. Moreover, white space can be used to create visual hierarchy and balance by spotlighting important elements of the design.
Here are some ways white space useful for your website design.
1) Encourages Visitors To Take Action
Encouraging visitors to take action is of the main reasons why white space is used in website design. By using white space to organize and separate content, visitors can more easily find the information they need. It also encourages them to take action.
The white space can be used to draw attention to important messages or information. And spotlight calls to action such as links to other pages or buttons. This creates a better user-friendly experience, which can eventually lead to more conversions.
2) Makes Text More Visible
White space makes text more visible by allowing the user to focus on the content instead of the other elements on the page. It also makes it easier to understand and navigate by providing visual balance to the page. In addition, white space help draw attention to certain elements which allows the user to focus on the most important content.
3) White Space In Website Design Highlights Brand Tone
Highlighting brand tone through white space helps to create a visually appealing, modern and cohesive design. Plus, it creates a strong focus on text and other visuals, allowing the reader to have a better understanding of the brand's message.
Also, it aids in creating a sense of trust and professionalism, which is essential for businesses looking to garner customers.
4) Brings Color Schemes Together
Using white space in website design is also helpful in bringing color schemes together. By creating a sense of visual contrast and balance, white space can help create a cohesive look throughout the website.
Not only that, but it can also be used to draw attention to certain areas of the design. Or to provide a neutral backdrop for more vibrant colors. Negative space also creates a sense of movement and energy, particularly when used to break up clusters of images or texts.
5) Provides Organization
One of the best ways to improve the overall aesthetics of a website is to use white space. In addition to creating a clear separation between elements on the page, it also makes content easier to navigate and read. The page looks more organized as well as visually appealing and enhanced readability.
Wrapping It Up
White space is an important part of website design that can help to enhance the user experience and create a more professional and visually appealing website. It is an invaluable tool for designers to create a strong focus on visuals and text. This allows the reader to more easily grasp the brand's message.
Learn more web design tips with Envisager Studio. We are San Diego web designers dedicated to helping you grow your online presence. Get in touch with us today to learn how.
About the Author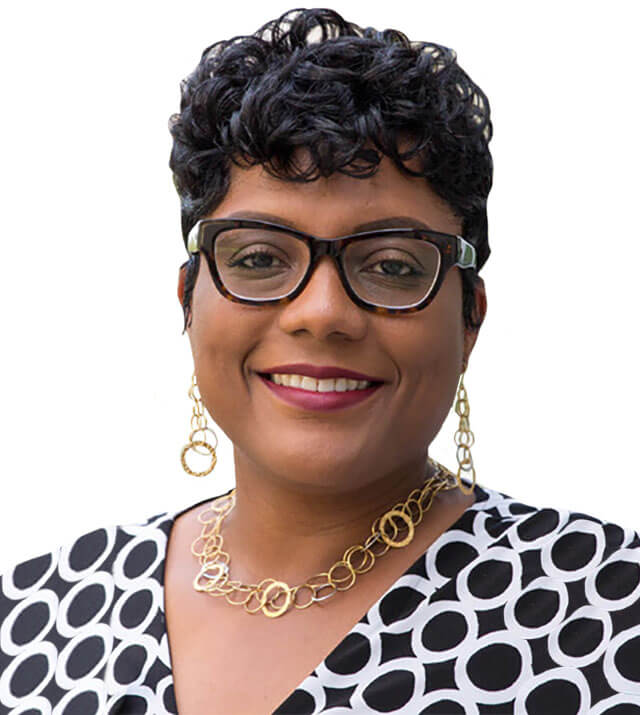 Dr. Amelia Royster-Davis is a Doctor of Education and an Instructional Designer. As the Director of Web Development at Envisager Studio, her primary focus is to lead the web development team in building modern, responsive websites. In her spare time, she writes about web development, UI and UX.