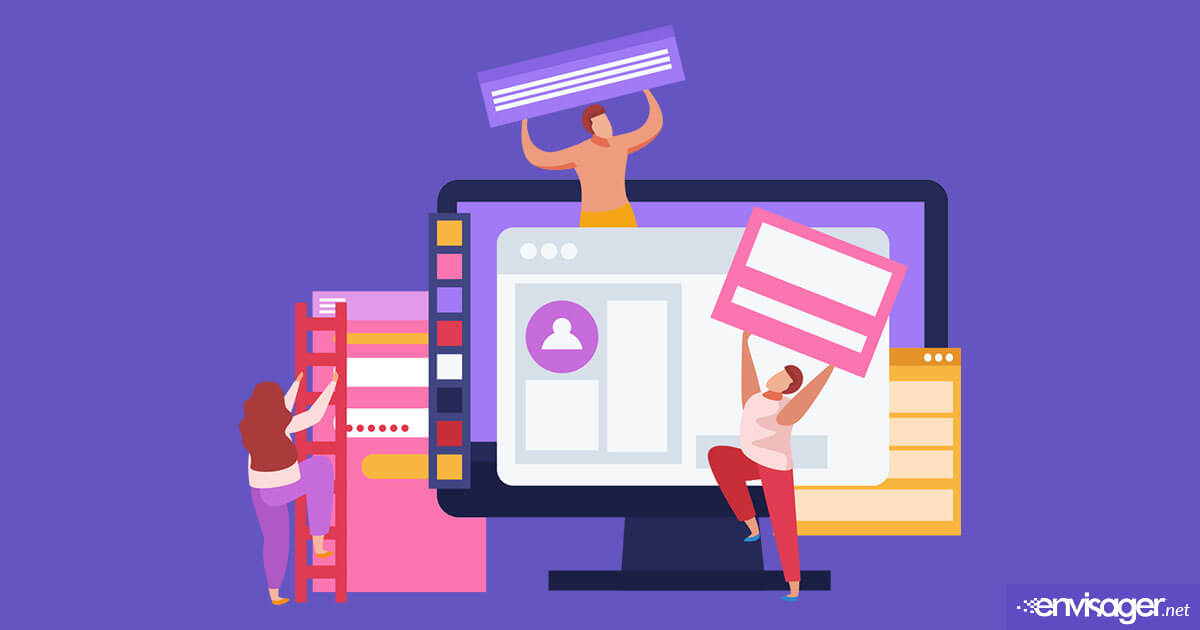 When considering best practices for small business web design and development, it's a comprehensive topic. So, planning for a small business website redesign takes focus and strategy.
In general, website design encompasses so much like scalability, design trends, SEO, functionality, and so much more. But for the purposes of this blog post, we'll focus on what to consider when planning a small business website redesign.
1. Consider Your Users When Planning A Small Business Website Redesign
This may sound simple, after all, the website is for people to visit, make purchases, engage, and so on, right? Well, that part is true, but there's way more to it than that. Website designers are not the only team that have input when building a website.
There's also the web developers, marketeers, copywriters, and other team members. If the marketing department is more focused on what the executives expect to see on the website, what users need may be lost.
A. Find Out What Users Want
But how does one go about finding out what users need and want? Glad you asked as there are a plethora of online tools that can help with that. For example, using Google Analytics you can see which pages on your website gets the most traffic. And connecting Google Analytics to Google Search allows you to find out what users were searching for when your site showed up.
If you're planning a small business website redesign, looking at the common browsers and devices your users are running is quite helpful during testing.
B. Run A/B Tests
Another way to learn more about your users is to run A/B tests. Software services like LaunchDarkly and Optimizely are good alternatives to the previous Google Optimize. If you suspect that your users might be more favorable to a red call-to-action than a black one, A/B testing allows you to verify your hunch.
C. Be An Ally
Acting as a user you can get a sense of what a user wants or needs. For instance, they need to know who you are, what makes you different from competitors, and what you offer. Moreover, how can you solve their problem, and are you a reliable and credible business?
2. Think Long Term
When planning a small business website redesign, you need to think about the content you have now as well as future content. Do you have an online store right now? If not, you might want to consider including it in the scope of your website redesign. Since a blog is important for your website, do you currently have one or will you include it in the future?
If research and development are working on new products, that's something that your small business website design agency needs to know. Because some designs and website builds are more flexible than others, you don't want to be stuck with displaying a set number of products.
3. What About Marketing?
Marketing needs also have to be considered in a website redesign project. For lead generation, will you need specific types of forms to qualify or weed out prospect? In short, any information that will make your marketing job easier should be passed on to the web design agency.
For instance, do you need to know if a user came to your website through a search engine or they clicked on an ad? Or do you need to know the demographics of users or where they are located? In other words, discuss your weak spots with your website design agency and see what they can do to bring your ideas to fruition.
4. Don't Forget About Sales
Marketing brings in leads, which hopefully turns into customers and generates revenue. What can marketing do to assist with sales? Perhaps they could give more details about what a user has looked at. Would it be more effective to integrate your website forms with a customer relationship management system (CRM)? Oftentimes, integrating forms with your CRM allows you to get a comprehensive view of the sales journey.
Redesigning a small business website is a huge undertaking. Even with the right agency, there are many decisions to make. Communicating and planning out your small business website redesign goals to your agency helps keep everyone on track. It also makes for a more useful website. Contact us today, and let's chat about your upcoming small business website design project.
About the Author
Hazel is the Founder & SEO Director at Envisager Studio, a premier website design agency specializing in WordPress website design, development and internet marketing. In her spare time, she writes about search engine optimization, website design, and internet marketing.
| | |