Well planned ecommerce marketing strategies is the to key to drive sales as well as compete with more established ecommerce businesses.
The ever growing advancements in technology has forced businesses to keep up. And it's the most current ecommerce marketing strategies and techniques that can drive sales and skyrocket your business's growth.
What Is Ecommerce Marketing?
Ecommerce marketing involves using different types of marketing activities to drive action and awareness to your products or services. By creating a strong presence with these marketing methods, it will help generate leads and sales. Since the rise of online shopping, ecommerce marketing has significantly grown in importance.
When done right, it can do the following:
Boost brand awareness

Gain new customers from website visits

Improve goodwill and drive loyalty

Drive more traffic to your online store

Amplify the post/purchase experience

Trigger more orders
6 Ecommerce Marketing Strategies To Drive Sales
Given that ecommerce marketing is a dynamic process, you must evaluate your marketing regularly to remain at the forefront. You can start off by testing some of the below proven strategies that will better your chances of generating more sales.
1. Invest In SEO
One of the most tried strategies for getting discovered online for online stores is ecommerce SEO. When users perform a search query related to your products or services, the goal is to make your ecommerce website appear at the top of search results.
Local business listing, content marketing, blog post, keyword optimization – there are a plethora of prime elements of a successful SEO strategy. So, from producing SEO optimized blog posts on your site to pursuing authoritative backlinks, implement the best SEO practices to win over Google's bots.
2. Cross-Sell and Upsell Products
Both cross-selling and upselling techniques can encourage customers to add more items to their shopping carts.
Cross-selling is the technique of recommending similar or related products that your users might find interesting.
Upselling, on the other hand, is a technique where you offer customers a more expensive option or add-on to the product they are purchasing.
3. Advertise On Social Media
Instagram, YouTube, Pinterest, and Facebook all offer opportunities for you to advertise your products and services. In fact, you can even boost a blog post. The point is, use top social networking sites to engage with the right audience.
For example, you could run a campaign by arranging giveaways or competitions where customers receive free products or join to win prizes.
4. Run Pay-Per-Click (PPC) Campaigns
PPC advertising is particularly effective when it comes to ecommerce. In fact, it's one of the top ecommerce marketing strategies to drive sales and awareness. As the name suggests, it entails paying a certain fee each time someone clicks on your ad. For this reason, if you are not sure how to create an effective ad, you should seek the help of an expert. Otherwise, you could easily waste a significant amount of money in a matter of a few days.
When running a PPC campaign, you can also segment your bids based on a specific action. For instance, you want the user to visit your website or your storefront in the user's city. Given that these ads mostly target those ready to buy, it offers a descent return on investment and can lead to higher sales.
5. Provide Various Payment Methods
Convenience is a key driver in today's ecommerce environment. Offering a diverse range of popular payment methods ensures a seamless shopping experience. Not only will this encourage customers to shop more, but also leads to a reduction in cart abandonment.
When customers face a lack of eligible payment method, they will generally quit halfway through the purchase process. So, know that digital wallets, debit and credit cards are the most popular methods of payment. But in addition to these, buy now pay later, mobile payments, and bank transfers are also widely used.
6. Optimize For Mobile
This is undoubtedly the most important ecommerce strategy to drive sales. Because without optimizing your website for mobile devices, the above strategies are mute. If customers can't navigate your website to even see your ad or other offers, you're just wasting money on campaigns.
Since mobile shopping has become second nature to almost everyone, having a mobile optimize website will provide a great user experience. And don't forget to include modern functionalities like one-click order, chatbots, voice search, etc.
Wrapping It Up
To stay current with the ecommerce industry, stay on top of the strategies listed above. They will help you provide a successful ecommerce website that offers a great user experience. And remember, a professional website design is always better than throwing something up using a website builder.
So, get in touch with our website design team for a custom website that drives traffic.
About the Author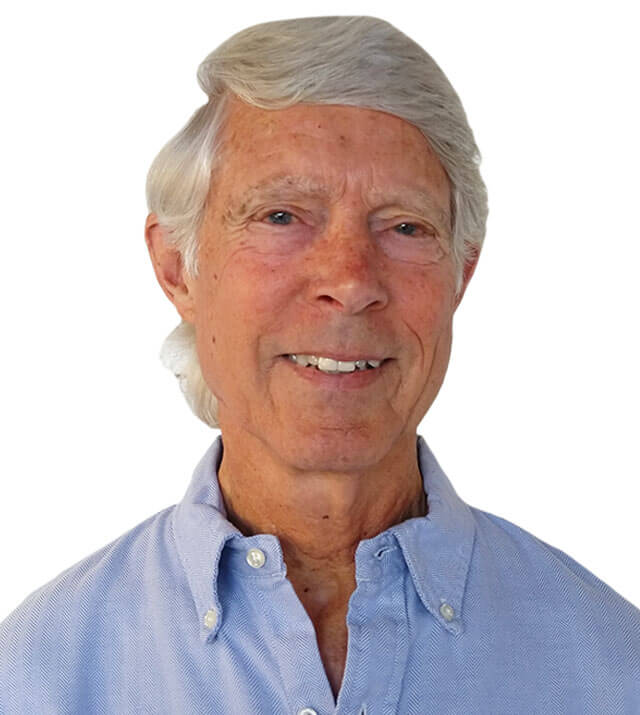 Gregory is the Analyst & Digital Marketing Director at Envisager Studio. His data collection is an important part of each client's unique website design and social media strategy. In his spare time, he writes about web design analytics, social media, visual marketing, and social influence.