Great web design should effectively attract buyers and compel them to make a purchase. Since design is the face of a website, one of its purposes is to entice customers to take a desired action.
An intuitive, responsive, and interactive web design can encourage users to explore your website pages. It can also guide them to taking desired actions like payments, inquiries, and getting quotes. In addition to making the site fun to navigate, web design can also make the site engaging. Sprinkle on a few useful applications, and your website can become popular among users.
Using Web Design To Attract Buyers
The below are steps for attracting buyers.
1. Create a Need to Buy
A need to buy a product or service must first be created by the web designer. In general, this need is established through content that highlights a basic commodity. For example, daily lifestyle gear, a seasonal must-have, etc.
2. Construct Messaging
The next step is to create messaging that resonate with with target audience. To accomplish this you need to conduct research about the demographic profile of your target market. The languages, preferences, lifestyles, and socioeconomic statuses.
Also, current popular media, current lifestyle choices, and research trends of your target market. After you thoroughly understand your target market, write content for your website. If you're not sure how to do this, hire content writers. They will know the correct verbiage to use to improve your online sales.
3. Deliver The Best Of What You Have To Offer
Always choose your best products and services that can solve users' problems. Highlight how it can improve their life by addressing their pain points. Provide assistance through the sales process. For instance, use tools such after-sales care, live chat, technical and payment support.
4. Get a Professional eCommerce Website Design
Web design that attract buyers are often built by ecommerce SEO agencies. These agencies know the relevant features to integrate that can help improve your online sales and drive traffic to your website.
Ways Web Design Can Improve Your Online Sales
Below are some ways that web design can help improve your online sales.
1. SEO Tools
Website designers optimizes every page and post on your site for search engines. Or at least, they should be doing this. However, these SEO tools should also be installed for you. From meta titles to 301 redirects, these tools should be available in your website's dashboard. And dedicated SEO settings for every page and post.
Having SEO settings in pages and posts allow you to include keywords specifically relevant to that content. By doing this, it helps users to find you when they type keywords into Google search bar. If your website doesn't contain these essential SEO features, ask your web developer to integrate them into your web design.
2. Simple Navigation with Responsive Design
One way to improve your online sales is to make the website easy to navigate. Of course, easy navigation is a moot point if users cannot view the site on their devices. For this reason, the website must also be a responsive design in order to display properly on all devices.
Personalization software should also be integrated so that it can recommend products/services for the customer. But don't wait for customers to wander your pages just to make a purchase. Instead, lead them to your essential products and information they need to know.
3. Interactive Features
The reason people leave some well-designed websites is that they're probably bored. These days, having a well-designed website is not enough, it must also be interactive. Given these points, make your website design active and exciting by guiding the user to swipe or click something.
For example, if you sell shoes, instead of displaying all items, create an interactive showroom. There, the user can try on different shoes with different outfits. Or even change the shoe color. In addition to showing your best items, you're also engaging your customer in the shopping process.
Try other interactive features to capture customers' attention. In fact, it's one of the best web design features to integrate to attract buyers.
4. Technical Support and Live Chat
Another reason people leave a website is that it takes too long to get their questions answered. People may be interested in what you offer but have concerns about the color, payment method, style, or size.
If you have live chat, you can address these concerns immediately. Some people are hesitant to pay online. So you can explain the payment methods, cash-back programs, and other payment options. Also, through live chat, you can directly offer free shipping labels, discounts, or vouchers.
5. Integrated Payment Process
Make sure your ecommerce store has features that help users proceed to payment smoothly. Customers prefer sites that can complete a transaction in one setting. If they leave your site, don't assume they're come back later to finish the transaction. There are a plethora of similar products online and customers may not remember which site they were on.
Consequently, having a shopping cart abandonment feature integrated is highly useful. If the customer has completed the purchase with a certain amount of time, this tool will send them an automated email.
Aside from the above features, your store should also include a product review process. Within a few days after the customer has received their order, the review app sends the buyer an email. When the customer clicks the "review your product" button in the email, they're guided through a series of questions. Thus, this is one of the easiest ways to acquire product reviews.
You can also integrate SMS to inform the customer about their delivery date. And don't forget to upsell by offering a new product at a discounted price.
Wrapping It Up
As you can see, great web design is critical to the first few seconds of browsing a site. It can help the user to discover and explore your content as well as take desired actions. For this reason and others, an intuitive, responsive ecommerce web design can attract buyers and boost sales.
Looking to boost online sales through an interactive, professional ecommerce website? Then give us a call today at (858) 874-6528 or get a quote online.
About the Author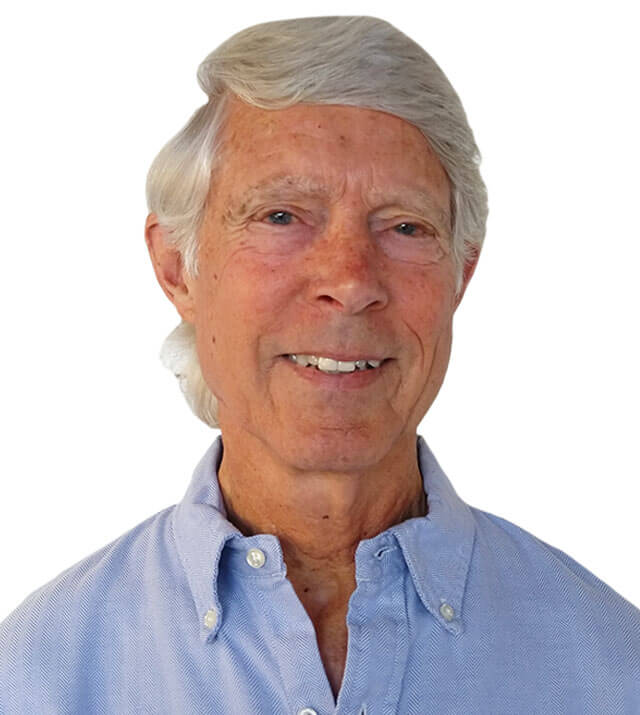 Gregory is the Analyst & Digital Marketing Director at Envisager Studio. His data collection is an important part of each client's unique website design and social media strategy. In his spare time, he writes about web design analytics, social media, visual marketing, and social influence.