The Web Content Accessibility Guidelines (WCAG) are an important component for small business. Particularly if you want to make your digital content WCAG compliant. Being WCAG compliant make your website accessible to people with various kinds of disabilities.
When opening a new business there are many things to think about. Obviously, a website is at the top of your list, but you might not have even considered accessibility. After all, ensuring that your website is WCAG compliant is the duty of the website designers and developers.
Nonetheless, as a small business owner, you also need to understand the web content accessibility guidelines. Doing so will help you set your business up for success online in many different ways.
Does The WCAG Make Sense For Small Business?
In a word, yes. As a small business, you need to make your web content accessible to people with disabilities. In fact, no matter business size, all websites are required to comply with the WCAG.
These guidelines specify what to look for when viewing a website. But most importantly, your website will be complying with government regulations.
How To Make Your Web Content Accessible To Everyone
There are a plethora of website elements that can create barriers for people with disabilities. Thus, the most common barriers will prevent people from being able to properly use your website. For this reason, it's imperative to make your web content accessible to everyone.
While the WCAG covers an exhaustive list, the following are examples of how to make your web content accessible:
Alternative text (alt-text) must be used on images. This ensures that people who are blind have appropriate description of the image. Even images that serve a navigation or structural purpose require alt-text.

Being WCAG compliant also means users can navigate your website without using a mouse. For instance, users should be able to use the 'tab' button on their keyboard to move through any given page.

Pre-recorded audio and video files need written transcription and captions. Written transcription allows the sound to be turned on while still being able to benefit from the audio file. Both video and audio captions are necessary for those who are hard of hearing or deaf.

Global website components such as navigation, footers, headers, sidebars, etc., must consistently appear in the same places a site. As a result, no matter the page people are on, they will know where to find them. For instance, your navigation can't change from top to left depending on the page. Nor should the sidebar change from right to left.

Exclude or extend time limits on form entry tasks. Doing so allows people who need more time to fill out forms have the time they need.

All web pages should include proper title tags. For example, h2 title tag on a page can be the main title. Then, h3 title tag would be descriptive content about the h2 title tag's content. This heading level structure help users with screen readers to easily navigate a page as well as the site.

People with vision disabilities need to be able to magnify content for easier reading. Consequently, the page's text must be obtainable without disrupting the way the page displays.
Website Accessibility
Website accessibility is the responsibility of the web developers and designers. Programmers creating apps also must keep these barriers in mind when coding digital experiences. Moreover, there are authoring tools that can handle many accessibility barriers.
There are many reasons to make your web content accessible. One of which is that millions of people have disabilities in the world. So, below are three top reasons why your small business should be concerned about website accessibility:
You're obligated. The United Nations' Convention on the Rights of Persons with Disabilities recommends it. This treaty recognizes the obligation to promote access for persons with disabilities to information and technologies. Hence, it includes the internet.
Your small business benefits. The United States has more than 60 million people with disabilities. And these people represent billions of dollars in purchasing power. Consequently, an accessible experience widens your target audience for your products and services. Obviously, if people with disabilities can't use your website, they will go to your competitor's site.
It's the law. In the United States, there are many legislations that make it illegal to discriminate against people with disabilities. And they must have equal access to any services provided by organizations, businesses, and government.
About The Web Content Accessibility Guidelines
What makes the WCAG special is that they are universally accepted standards. In fact, working groups of experts around the world developed these guidelines and they're universally adopted and accepted.
The W3C (World Wide Web Consortium) leads the international community that develops WCAG compliance and conformance criteria. This organization consists of various experts combining their energy to create these unique web standards.
Is Your Website WCAG Compliant?
If you're interested in website accessibility, the W3C has a Web Accessibility Evaluation Tools list. You can use this collection of more than 100 online checkers for WCAG for small business.
In addition to legal compliance automated tests, there are tests for PDF accessibility and digital documents. But keep in mind that even though these tools are useful, they won't catch all errors. In fact, a scan will only identify about 30% of the WCAG for small business.
However, a qualified accessibility company that offers functional and manual testing can do much better. Not only that, but they'll be able to provide you with a Web Content Accessibility Guidelines checklist. They should also be able to help make your web content accessible.
About the Author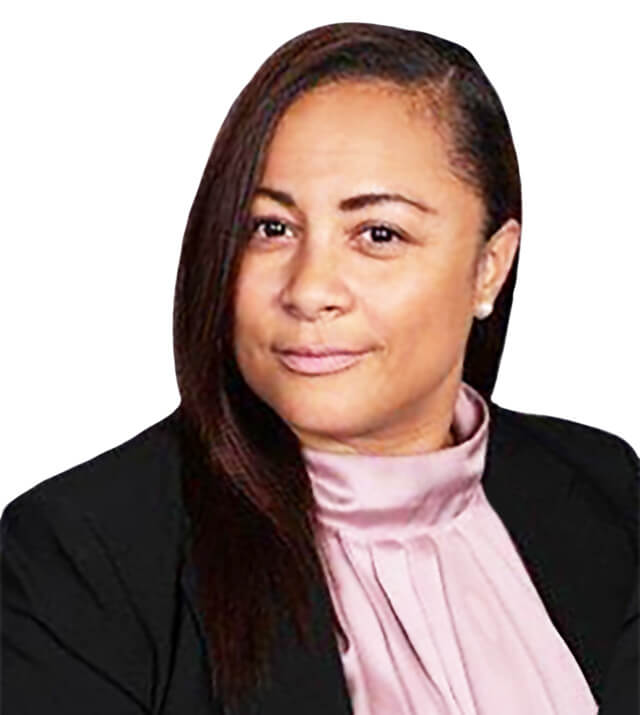 Christina is the Web Content Director at Envisager Studio. She leads the content creation process and ensures tone and key messaging personifies the client's brand and engages target markets. In her spare time, she writes about content marketing, content management, and website content.