In a nutshell, Google Tag Manager is a user friendly solution to managing tags or snippets of JavaScript. This information is sent to third parties on your website or mobile app.
Conceivably, you could see every click that happens on your site. Google Tag Manager (GTM) is a free tool. Using it will allow you to manage and deploy marketing tags (tracking pixels or code snippets) on your website or mobile app.
A Primer To Google Tag Manager
For the beginner, a 'tag' in this use is not the same as the standard WordPress tags. Here, GTM is a snippet of code supplied by any service you incorporate into your site. It's commonly used by support, marketing services, and analytics. And you need to add a unique snippet of code to your site. By using the Google Tag Manager tool, you're able to manage all of the tags added to your site or app from a single interface.
Your site probably already contain several tags. Usually, Google Analytics tag is integrated into your site. And you were given a unique code that allows you to track the service after it was added to your site. Generally, to add the code to your site is done manually. So it may necessitate the services of a developer.
After you initially add the GTM snippet to your site, additional tags are added directly through the tool's interface.
How To Use Google Tag Manager
One of the essential benefits of using Google Tag Manager is it's extensive compatibility. It supports tags from a number of services including Google Ads, Facebook Pixel, Google Analytics, and more. Literally, there are a hosts of third-party services that can be used including Twitter tags.
To get started, you'll need a Google Tag Manager account. It's free and you can sign up here. Alternatively, if you already have a Google account, you can use that to login to GTM.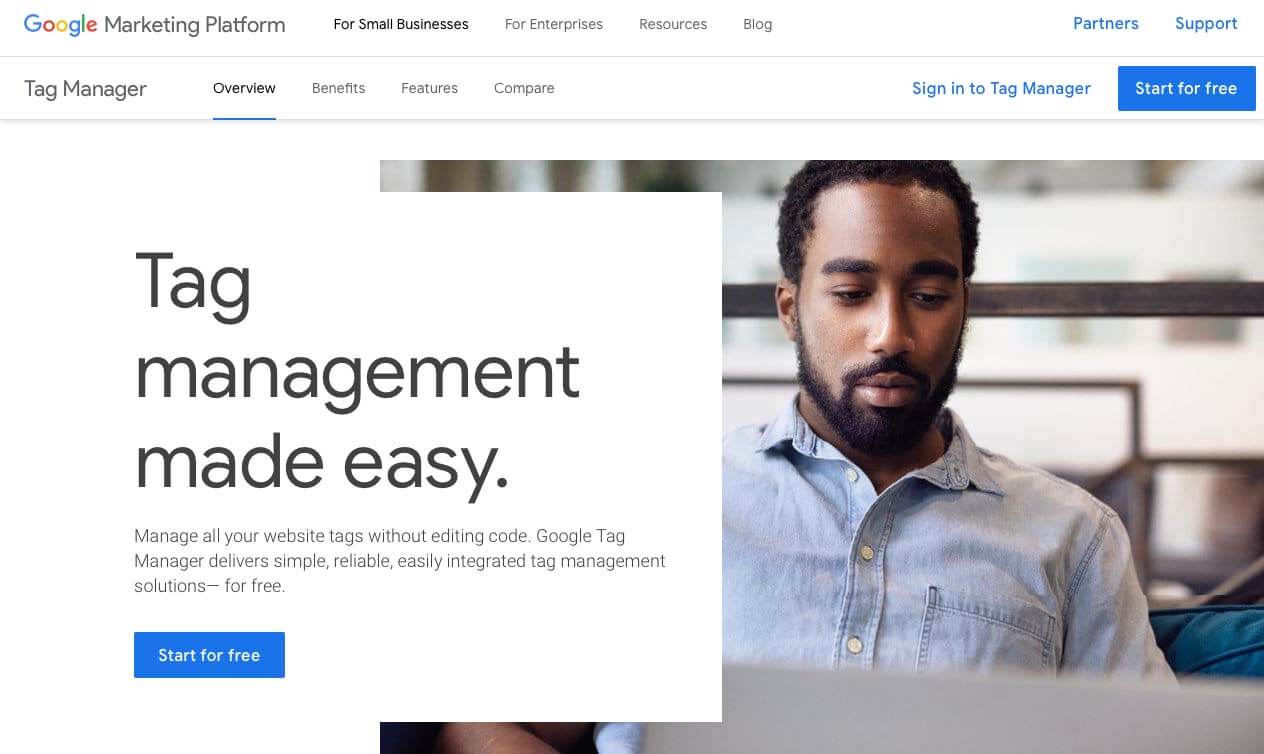 After logging in, set up your account with your company name, country, etc. Then, you'll need to create a 'container', which embodies a site or app. There are many types of platforms used to build sites; WordPress, Drupal, Joomla, etc. For our example, we'll use WordPress. So, create a container and name it the same as your website's name. This allows you to store all associated tags in it.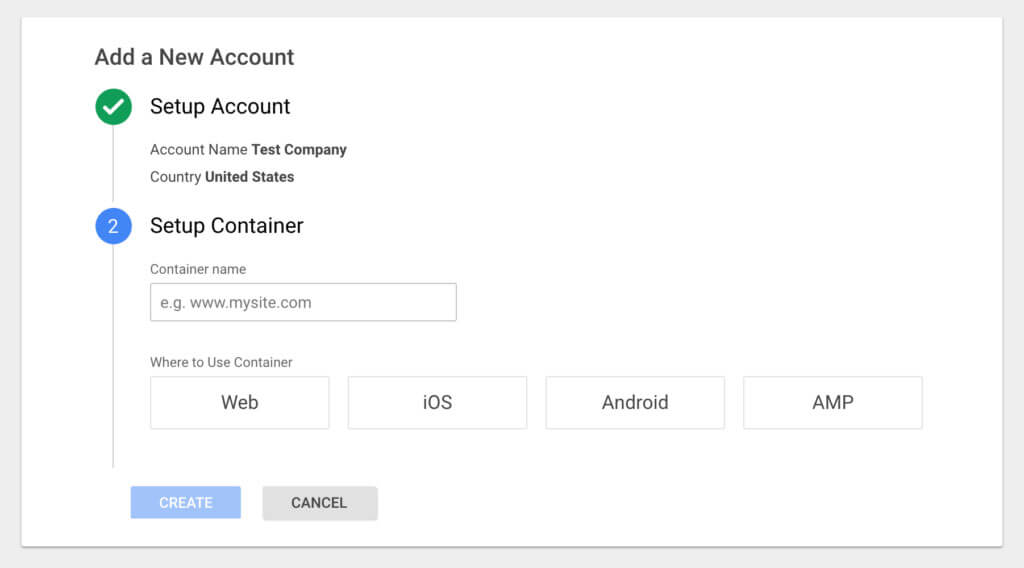 Next, you'll use 'templates' to start adding your tags. You can choose them from the Google Tag Manager interface. Additionally, you can add your own custom HTML. Up next is to create a 'trigger'. This is the event that dictates when the tag will fire. And depending on the service, trigger actions can include submitting a form, clicking a button, etc.
If you completed all the above steps properly, your account is now ready. So, head over to the main interface and get your code snippet similar to the one below.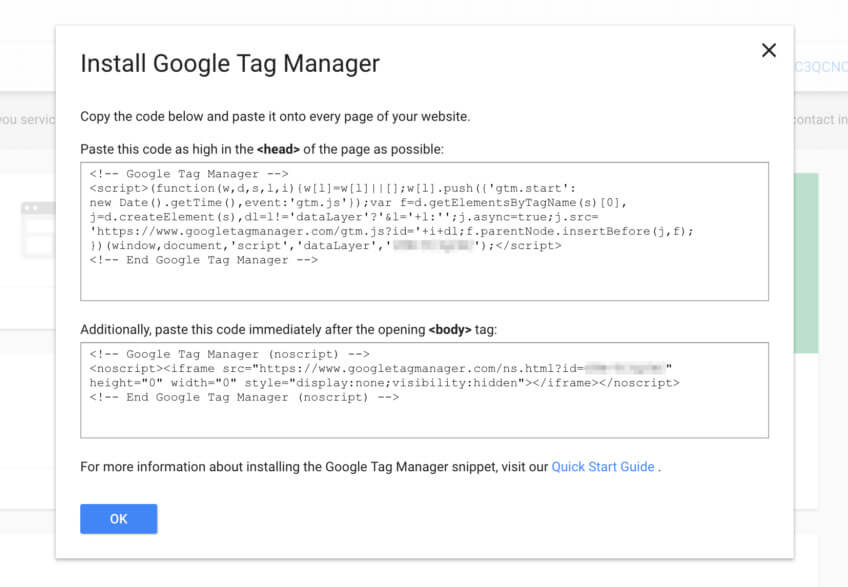 For now, copy it including your unique ID starting with the GTM which can be found at the top right of your dashboard. Both the snippet and unique ID will be needed to website implementation depending on which method of adding it to your site you use.
Head to your website and paste the code snippets manually to the head of your site. This can be done via your child theme's functions.php file.
Alternatively, if you not comfortable working within WordPress or your theme's code, you can use a plugin. You can use a plugin such as Insert Headers and Footers. After installation and activation, proceed with the instructions to paste your code snippets into the header section.
Please note that tags in Google Tag Manager will not be live until you publish the container. Therefore, at this point, go back to your Google Tag Manager dashboard and then click on the publish button.
And that's it. You've successfully set up, configured, and installed Google Tag Manager on your WordPress site!
Wrapping it Up
Historically, it's been problematic keeping track of several scripts and services that were added to your site. Now, thanks to Google Tag Manager, at least this aspect of online marketing is a bit easier. Because of the ability to track your tags from one location, it's simpler to analyze and improve your marketing strategy.
You may also enjoy reading: Creating A Great Ecommerce Customer Experience For Users In 2020
About the Author
Hazel Burgess is the Founder and Creative Director of Envisager Studio, a premier website design agency specializing in WordPress website design, development and content marketing promotion. The company is based in San Diego, CA and works with companies that range from small business to enterprise level. Follow @EnvisagerStudio on Facebook as well as Twitter.