Even though only a single letter separates them in name, there's a distinctive difference between a blog and a vlog, with both having notable pros and cons.
Both blogs and vlogs are marketing methods used to promote your brand, products and services. And they both offer a range of potential benefits. But which one is right for your marketing goals?
In this post, we will examine the difference between a blog and a vlog in detail to give you a better idea of which one to pursue. Let's get started!
What Is The Difference Between A Blog And A Vlog?
Similar to a website, a blog is where people find content relevant to a topic in text format, along with animations, images, etc. On the other hand, a vlog is composed of video content that is also published on any topic. Whether using a free or paid domain, there are various blog and vlog platforms available.
What Is A Blog?
A blog is an online platform or a component of a website used to share written content. The name actually originated from the 1990s word 'weblog'. Not only is a blog an important tool for marketing, it is also one of the least expensive marketing methods. Once it is setup and configured, it is not difficult to maintain.
Additionally, blog posts can contain different elements such as embedded videos, animations, texts, fonts, and images. When you post relevant information to your blog it is known as blogging. And the publisher of this content is called the blogger who is generally the person who runs the blog.
Blogs were originally used by people sharing personal content on a regular basis. While personal blogging still exist, the format is now more focused on internet marketing. In fact, brands and entrepreneurs publish content that are more likely to attract potential customers. This content is optimized for search engines and the strategy is known as content marketing.
What Is A Vlog?
The term vlog is short for video blog and video log. It is an online platform where subjects and topics are posted frequently. In essence, the idea is the same as a blog; the key difference is that all of the content is in video format.
These frequent video posts are usually no more than 5 to 10 minutes long and mostly focus on what's new at a company or recent events. But unlike a written blog post, a vlog post requires having video equipment.
Comparative Difference Between Blog and Vlog
To make this topic more understandable, we are comparing the difference between a blog and a vlog in a table below.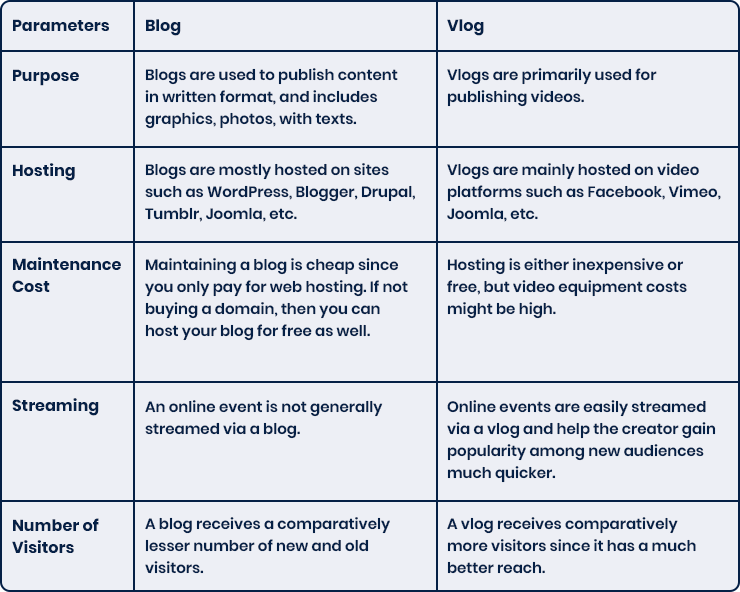 Get Started Today
Regardless the format you choose, the important thing is to get started. Because the sooner you start publishing on your blog or vlog, the sooner you will start picking up followers. You will also be able to determine what content your audience enjoys. Plus, you will gain experience in creating better content in less time.
If you need help building a dynamic website that includes a blog section, we can help. Just get in touch with your needs.
About the Author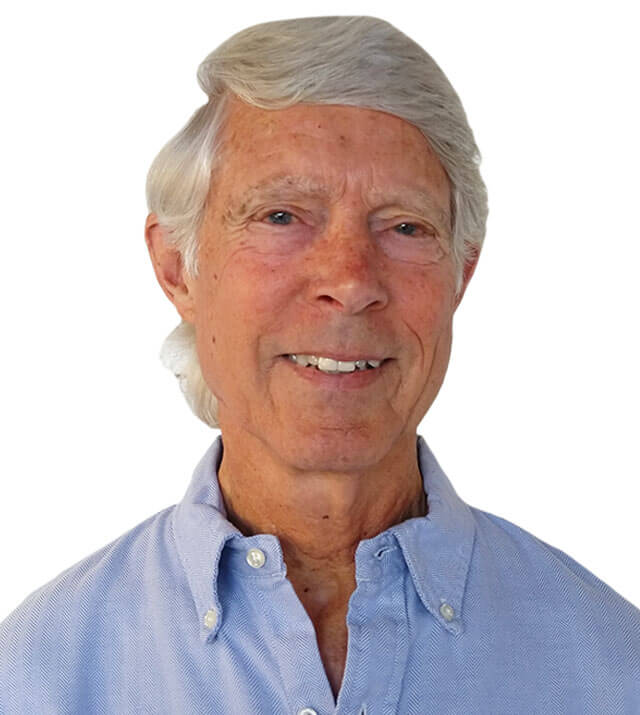 Gregory is the Analyst & Digital Marketing Director at Envisager Studio. His data collection is an important part of each client's unique website design and social media strategy. In his spare time, he writes about web design analytics, social media, visual marketing, and social influence.