Website design for small business is a major opportunity to get your products and services in front of millions of potential customers.
Regardless if you're looking to enhance your business or just getting started, a professional website design for small business allows you to increase profits and grow your customer base. When done right, your small business website will act as an effective marketing tool and attract visitors. With this in mind, here's what you need to know about designing a superb website for your ecommerce business.
5 Elements Of Good Website Design For Small Business
In addition to delivering the best user experience possible, successful websites are also aesthetically pleasing. A well-designed, professional website should also include the below five elements.
1.

Responsive Design

When it comes to website design, many people use responsive design and mobile-friendly interchangeably. They are not the same type of website. A responsive design automatically adjusts its layout and adapts to any device and screen size for both mobile devices and desktop. On the other hand, a mobile-friendly site is simply loosely adapted to give better access to information for mobile users.

Consequently, website design for small business, and any size business, should always be a responsive design. In fact, having a responsive website can improve your rankings on Google search results page.
2.

Organization and Intuitive Site Navigation

Visitors to your website should be able to quickly find what they're looking for with ease. Each page should be structured to meet your business goals, clearly organized, and consistent across all pages. An optimal user experience helps shoppers stay engaged with your website. As such, they are more likely to complete your desired requests and possibly become repeat customers.
3.

Interesting and Valuable Content

A well-designed website communicates value, builds trust, and guides users toward completing the desired action you want them to take. This can be accomplished by using clever product descriptions, detailing your product's unique ability to solve their problems, etc. SEO optimized content, together with your website's design, help attract and convert customers. After visitors land on your site, they should find concise language that leads them along the purchase journey through organized pages. Our custom website design can assist with this.
4.

Consistent Visuals

Good website design requires consistency for a cohesive look and feel. For instance, appropriate color scheme, images, fonts, and icons. Therefore, you should avoid inharmonious visual clutter, font sizes and styles. Instead, create global fonts, colors, etc. in your style sheet to provide a cohesive look that complements your brand.

Use photos and graphical elements that inspire trust. Just because a photo or graphic is beautiful, doesn't mean it well-suited to your brand image. So, choose photography and other visual elements that help customers connect with your brand.
5.

Excellent Speed and Performance

Think about how you feel when you visit websites that load slow and doesn't perform well. It's irritating, isn't it? Then ensure that your website loads quickly and has smooth functionality. Even if your site is one of few that has what the customer wants to buy, they will abandon their shopping cart and possibly never return.
3 Examples Of eCommerce Website Design For Small Business
To help inspire the creation of your own small business site, here are three websites with ecommerce shops built-in.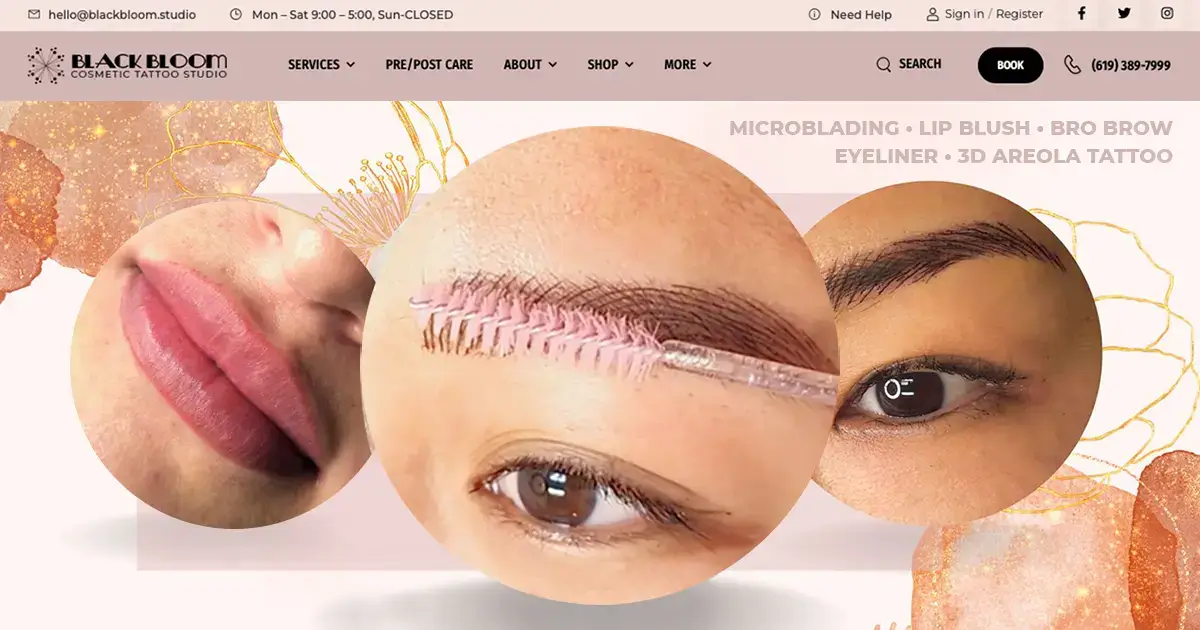 1. Black Bloom Studio
Black Bloom Studio's website reflects its distinct and soothing brand identity. With a soft earth tone and black color theme, bold titles and crisp copy, the site supports its caring and fun brand image.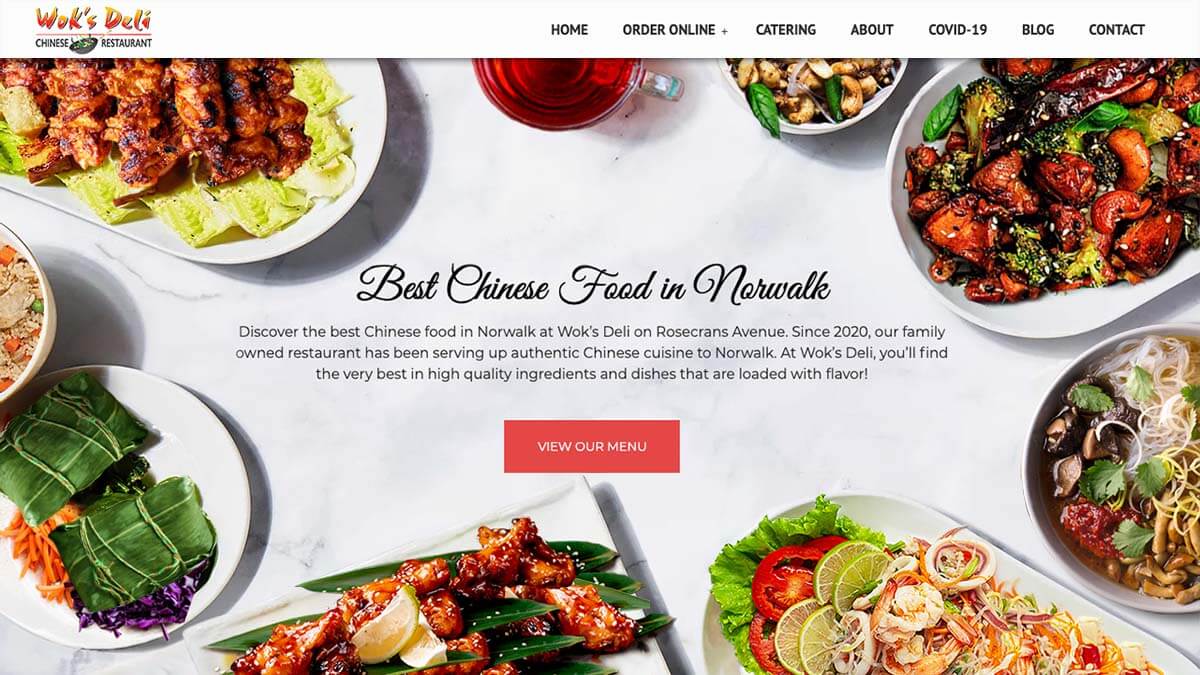 2. Wok's Deli
Like the best ecommerce sites, Wok's Deli leverages its homepage to spotlight top products. The price and number of calories is displayed on each dish. This Chinese restaurant website also includes hover effects to engage customers.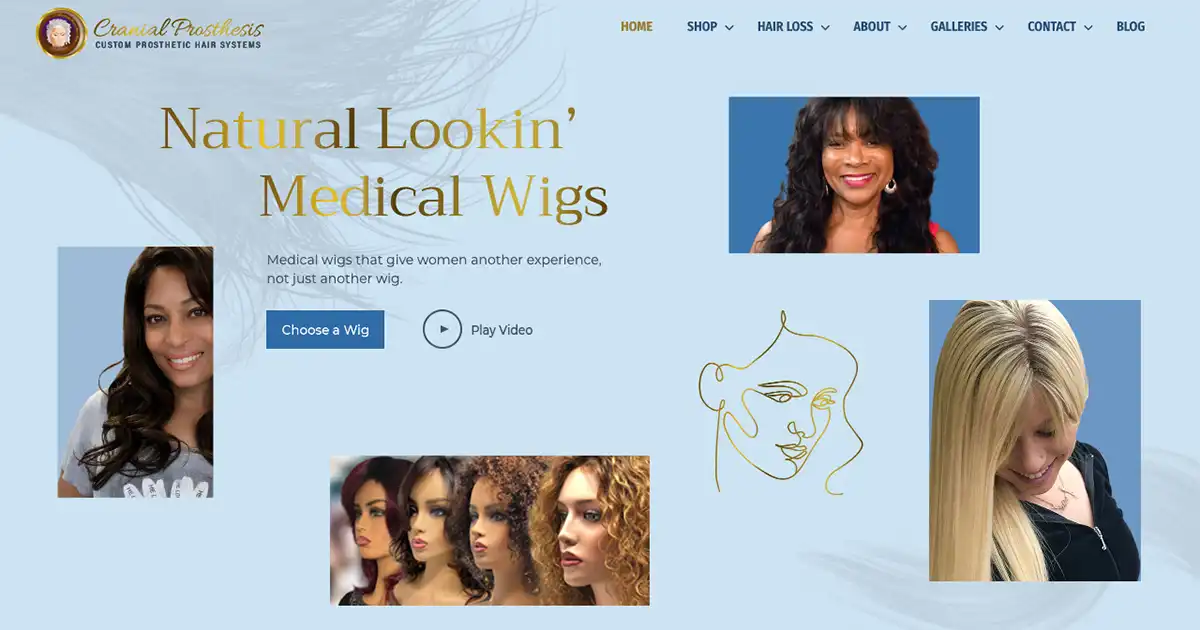 3. Cranial Prosthesis
Medical wig designer Cranial Prosthesis expresses its mission "Medical wigs that give women another experience, not just another wig" by showing customers their unique 100% human hair wig designs. It also cleverly displays detailed information about usage and benefits of wearing their cranial prostheses. From its Shop page, visitors can choose from various types of head covers that best suits their hair loss stage.
How Long Does It Take To Design A Website For A Small Business?
The process of designing a website for a small business can range from a few weeks to a month, depending on the scope of the project. You could have a fully functional website within a couple of weeks if you only need something basic. However, a more complex website with interactive elements could extend this timeline to several months.
If you're interested in a professional website for your small business, get in touch with us today!
You may also enjoy reading: What Is The Difference Between Blog and Vlog?
About the Author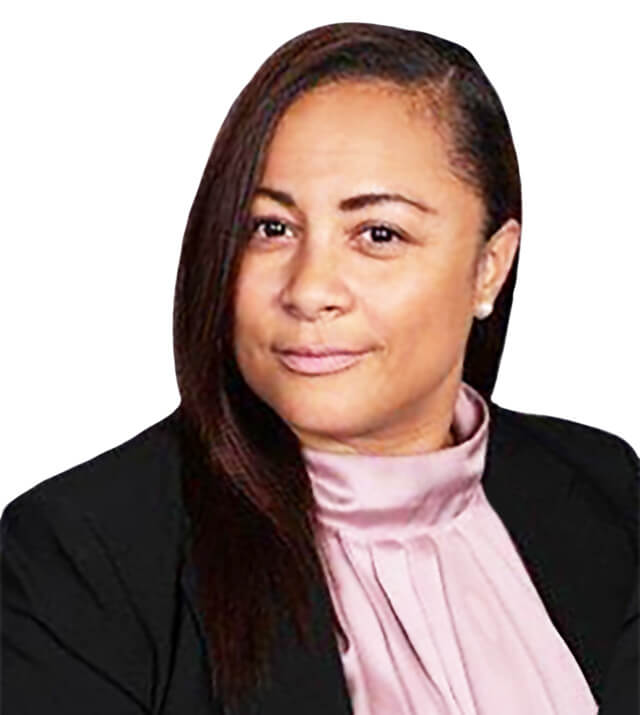 Christina is the Web Content Director at Envisager Studio. She leads the content creation process and ensures tone and key messaging personifies the client's brand and engages target markets. In her spare time, she writes about content marketing, content management, and website content.