Blog writing services is an important component of your social media planning schedules. In fact, for the social media savvy, the biggest challenge is keeping followers engaged through blog writing.
Successful blogging requires properly scheduling and posting the relevant topics to gain higher rankings and interactions.
Blog Writing Services We Offer
Lack of time for blog writing is the most common constraint small businesses face. Another is the inability to express one's self. Therefore, blog writing services is a feasible option.
Envisager Studio has expertise to help small businesses connect with their audiences while generating leads and sales. Plus, your followers are kept up-to-date with informative, interesting, and original content.
Bloggers worldwide post 7.5 million posts every day which consist of 500+ words. Obviously, small business blogging would make a difference in promoting your brand image.
Some of the types of small business blog writing services we provide are:
1.

Blog Writing For Restaurants

Envisager Studio provides all types of restaurant writing solutions for businesses in this industry. This includes blog writing services for restaurants, cafes, bars, and food ordering services, and more. Our blog posts aim at making your food even tastier to entice customers to place orders and visit your establishments.
2.

Beauty Blog Writers

The bloggers at Envisager Studio are top beauty writers. Our team of beauty blog writers deliver premium blogging services to beauty, health, and wellness businesses. Articles for these niche blogs are primarily focused on specific topics that directly related to your own products and services.
3.

Reviews Blogs

Reviews blog posts are dedicated to reviewing products and gadgets with unbiased results of surveys and studies. From beauty products and hair loss solutions to aesthetic treatments, these blog work as a marketing tool. And their primary purpose is to help promote the product or service.
Blog Writing Services Process
The web is a huge space and improper planning can lead to getting lost in the clutter. This is especially true with blog posts. Instead, an adequate process needs to be in place to avoid unnecessary decisions and delayed posts sharing. Ultimately, planning helps to achieve the desired objective.
Envisager Studio has implemented a proper process flow which has been successful for our small business blogging clients.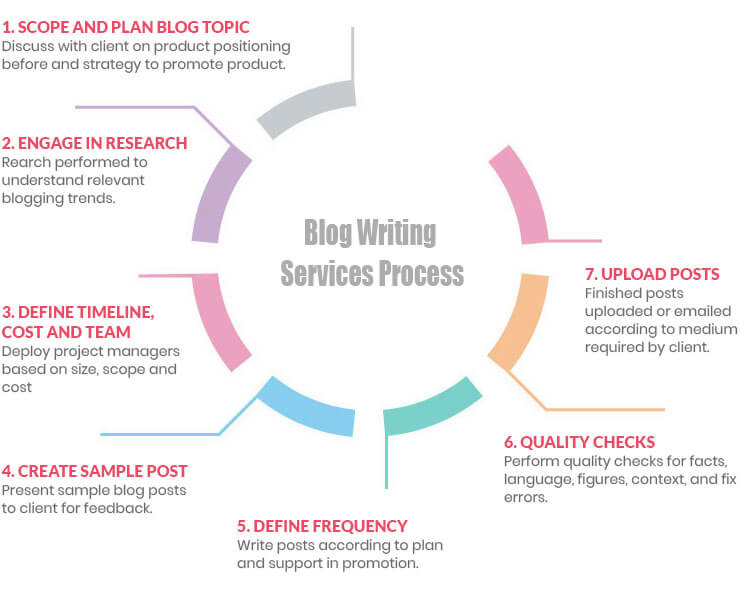 Professional Blog Writing Services Company
There are numerous benefits to acquiring blogging services. The advantages include experience, expertise, uniqueness to posts and market expertise. These and additional advantages are obtained by engaging with a professional blog writing services company.
Effective Use of Blogging As A Marketing Tool – Professional bloggers possess in-depth knowledge of blogging as a marketing tool. And they are familiar with other useful tools and strategies involved in publishing blog posts. Additionally, they are well-connected to social networking sites, high traffic blogs and common interest forums. Consequently, they able to more easily draw readers to any blog they write for.
Engaging With A Knowledgeable Team – At Envisager Studio, we have a team of passionate bloggers. Their expertise and knowledge writing for various industries include Beauty, Medical, Technology, Food, and beyond.
Boosting SEO – Search engines thrive on fresh content. And providing frequent content via blog posts boost your SEO. So, by blogging consistently, you give Google and other search engines new content to index. But not just that, you're also creating opportunities to use your important keywords. Thus, increasing your visibility on search engine results pages (SERPS).
Establishing Your Business As An Industry Leader – It doesn't matter how small your business is. You can build trust by providing valuable, expert content in your blog posts. Over time, you become the 'go to' resource for helpful, informative content. This can ultimately lead to higher customer conversion rates. And this is especially important for small businesses looking to gain credibility to compete with larger companies.
Ensure Opportunities For Sharing – Each post creates an opportunity for people to share your content with others. Whether they link to your blog post, email it to others, or tweet it, it's free marketing. As a result, it further validates you as a credible business.
If your small business is in need of blog writing services, Envisager Studio blog writers can help. Give us a call today at (858) 874-6528 or request a quote online.
You may also enjoy reading: TypeScript vs. JavaScript: Differences and Similarities
About the Author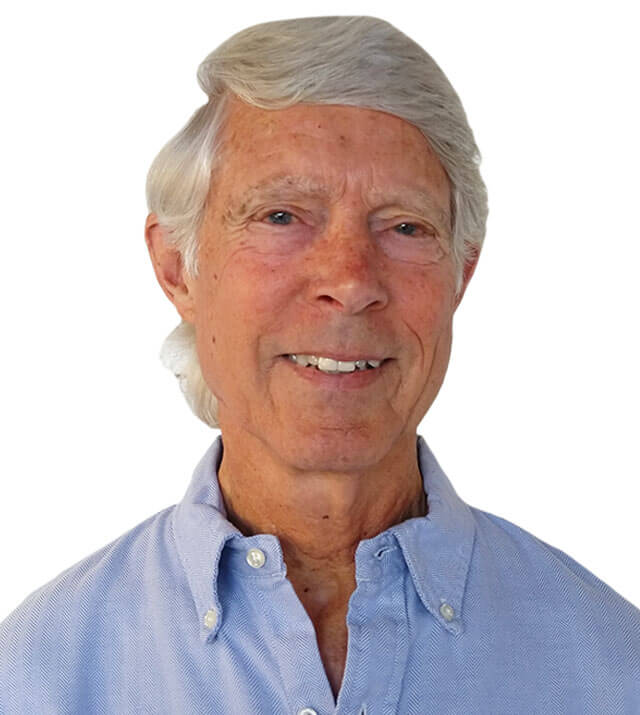 Gregory is the Analyst & Digital Marketing Director at Envisager Studio. His data collection is an important part of each client's unique website design and social media strategy. In his spare time, he writes about web design analytics, social media, visual marketing, and social influence.
LinkedIn