A small business looking for B2B marketing strategies to enhance sales has multiple areas to identify. For instance, your ideal marketing strategy should identify audience targets, their pain points, preferred communication channels, and ongoing business development.
But with so many channels and tools available for small business B2B marketing, it's hard to choose. Particularly, those strategies and channels that work for your solution or industry.
And the limited budget of most small businesses presents a conundrum. Do you invest in video production or social media advertising campaigns? Or direct your dollars toward email marketing and CRM software?
Additionally, implementing the same small business B2B marketing strategies used by companies that target consumers is not an option.
Our quick guide explains why B2B marketing strategies must be unalike B2C marketing strategies. Also, things to consider before creating your B2B marketing strategy, and the ideal strategies to use for your small business.
The Best Small Business B2B Marketing Strategies You Should Try
After you have a clear idea what you offer, implement the types of strategies that'll leverage your small business. Depending on whether you offer a product or service, some of the below marketing tips may be more applicable than others.
01. Dynamic Website
Regularly changing or adding content to your website signals to visitors that your business is vibrant. Hence, they will be more apt to return to your website in the future. In essence, you want a dynamic website and not static so that visitors will want to visit often.
Content Ideas For A Dynamic Website
Regularly add new content. From new blog posts to embedded videos, keep an active content calendar for regular publications. And make sure that all content is optimized for mobile devices.
Try new landing pages. These special pages can target an audience segment, showcase new products, or even offer a free ebook.
02. On-site SEO Small Business B2B Marketing Strategies
These small business B2B marketing strategies applies both to on-site and off-site optimization. For on-site, you want to be discovered by prospects performing search queries to provide a soliton to their pain points.
Consequently, your website SEO must include appropriate tactics such as on-page keyword phrases within your website.
Further, using off-site strategies should be considered as well. This can be accomplished via external links in your articles or social media posts that link back to your website.
How To Implement SEO Strategies
Use WordPress SEO Plugins. In my opinion, Yoast is the best SEO plugin for optimizing WordPress websites. It provides exceptional options to optimize all content on your pages and posts, including images.
Use Other SEO Tools. In addition to Yoast SEO, there are other SEO tools with different purposes. For example, SEMRush is useful in being able to spy on your competition. In fact, you can see how they use keywords!
03. Small Business Marketing Strategies: Research
As stated above, ensure you've done adequate research prior to developing your small business marketing strategies. However, you also want to extend this tactic throughout your small business B2B marketing program.
Research is important for many reasons. First, it gives you understanding of your clients and their needs. Second, you're able to see how the environment impacts those needs. And third, you can ascertain how possible competition might jeopardize your efforts.
Ways To Be Successful With Thorough Research
Dig Through Multiple Research Sources. Use both offline and online research materials. These can include industry and government findings, academic research, studies from research firms, and more. After data collection, create visuals to explain your findings with the use of SWOT analysis or other such tools.
Create An Information Archive. Using repositories such as cloud storage allows the information to be able to your whole team. With this in mind, everything from industry reports to statistics should be kept well-organized.
04. Small Business Marketing Strategies: Niche
When your target audience feel unique and get personalized attention, they're more likely to spend money with your company. After all, you want to differentiate your products and services from the competition anyway.
That makes niche marketing a crucial component of a successful small business B2B marketing. If you find an area where you can provide specialized solutions, you'll be the experienced expert for that niche.
How To Be Successful With Niche Targeting
Establish What Makes You Different. Define how you can separate your brand and solutions from the rest of the market. Then, create a distinctive experience that your potential customers will continue to participate in.
Showcase Yourself As A Thought Leader. Focus on thought leadership when developing content. Use platforms like webinars, your blog, speaking events, etc., to present yourself as a thought leader. And to maximize coverage and awareness, share this content across all channels.
05. Social Media Engagement and Lead Generation
Social media is a place for both consumers and businesses. In fact, businesses use social media to connect with vendors, colleagues, and consultants. You should therefore be on these social platforms sharing solutions, joining discussions, and following your target audience.
There are certain types of networking sites and social platforms with conducive environments for the ideal prospects. These sites include LinkedIn, Instagram, Facebook, and YouTube.
How To Be Successful With Social Media
Publish Valuable Content Regularly. By publishing content regularly, you can survey, educate, interact with, and inform your audience. In addition to publishing written content, consider other forms of media. For example, live videos, presentations, or even video stories that addresses your audience's issues.
Respond and Review Continuously. Whether you receive positive or negative comments, they should be addressed expeditiously. And there are reputation management tools that will alert you of these posts.
While there are many other small business marketing strategies, the above ideas should get you started. If you need help with your small business or B2B marketing strategies, let's talk. Call us at (858) 874-6528 or get in touch online. We'd love to help!
About the Author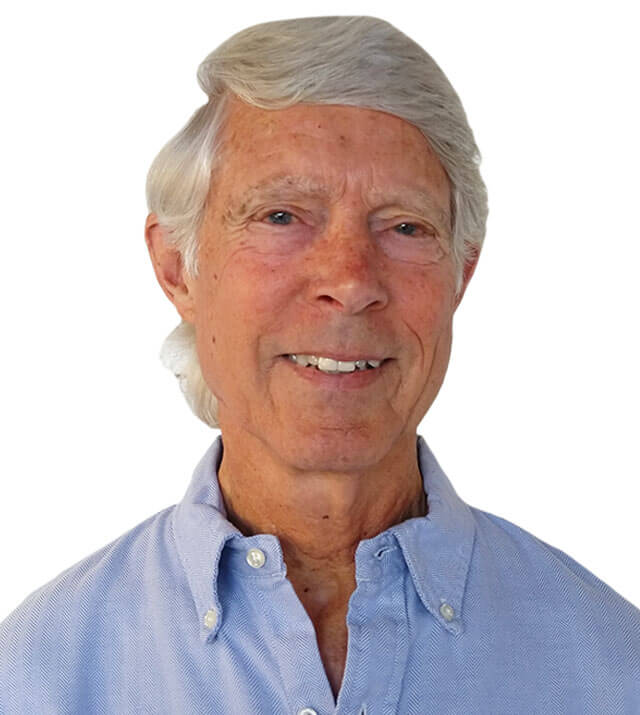 Gregory is the Analyst & Digital Marketing Director at Envisager Studio. His data collection is an important part of each client's unique website design and social media strategy. In his spare time, he writes about web design analytics, social media, visual marketing, and social influence.