Although TikTok for small business does collect a lot of information about you, there are ways to secure your account. Besides, all social media platforms and web-based tech collect data.
So, how safe is your data and are there alarming risks? While TikTok has had something of a bad reputation when it comes to security, does that mean it's actually risky? Given these points, here's what to know about TikTok for small business.
Is TikTok Safe For Small Business?
As with any social media platform, safety is relative when it comes to TikTok for small business. However, their online policy states that it does collect information about its users. This includes location, cookies, device and metadata. Sounds like Facebook, right?
But the difference is, Facebook is a U.S. based company, TikTok is not. And while TikTok says your information is not sold to third parties, it does share it with 'trusted partners'. Semantics here and this can include advertisers.
If you've used this platform, you no doubt have noticed the specific types of ads you're getting. Given that they're tailored to your wants and needs, you may have been tempted to make a purchase.
In addition to collecting data about videos you watch, it also extends to your messages. For this reason, think about what you're writing when using the app to communicate with others. And because there's no end-to-end message encryption, it's not as secure as other messaging apps. Other message apps have have an extra layer of security built-in.
NOTE:
TikTok also collects biometric data for U.S. users. Thus, your voiceprint and face could be collected if you use the platform.
Although collecting biometric data sounds scary, there are even more serious cyber risks facing the average consumer. For example, password protection and credit card fraud. And even though TikTok collects nearly the same information as other social platforms, the concern is that they are in China. But listen, that doesn't mean a U.S. based company won't do irresponsible things with your data. So, the matter of cybersecurity should be kept in perspective.
How To Use TikTok For Business
Since it's 2016 inception, the use of Tiktok for small business has grown tremendously. In fact, it's just a few short steps behind Instagram and Facebook. With over a billion active users, each spend an average of 30 minutes per session. With this in mind, TikTok for small business is one of the most engaging social media apps. And the business opportunities are huge.
Here are a few ways to use TikTok for business.
1. Build an Effective TikTok Strategy
Before you can build an effective TikTok strategy, you need to be familiar with the platform. So, spend time on it, follow popular users, and engage with content. Next, you'll want to experiment with creating your own content to find what appeals most to your audience. But, make sure to stay true to your brand.
After that, you'll be able to connect with the GenZ demographic and the 35 to 54 year olds.
2. Identify Trends Within Your Niche
One of the most effective ways to use TikTok for business is follow the new trends. There are always trending opportunities to making your videos more viewed and entertaining. But again, don't veer off your brand.
Instead, engage with users and content that fit your target demographic. This way, you can train the algorithm to show you more similar content and share your content with like-minded users.
3. Research Competitors
Check out similar businesses on TikTok to see what's working for them. Take note of areas of weakness for ideas of what your shared audiences respond to best. Like something that they're doing that's successful? Great! Use that as a framework to innovate rather than imitate. Think of ways to stand out while staying unique to your brand identity.
4. Set Tangible Goals
Immediately going viral sounds great, doesn't it? Unfortunately, the chances of your content going viral immediately are rather slim. That's why it's important to set tangible objectives and goals for your TikTok.
For instance, plan a product promotion, develop stronger customer relationships or increase brand awareness. Then, identify how TikTok can help you accomplish these. Once you've narrowed them down, stay on course using SMART goal framework. SMART is an acronym that stands for Specific, Measurable, Achievable, Relevant, and Timely. Goals that meet the SMART criteria make goal-setting task more actionable and less daunting.
Here's a SMART goal example to help you better use TikTok for business and inspire your scalable TikTok strategy:
OBJECTIVE: I'm going to increase global brand awareness on TikTok.
SPECIFIC. I will partner with international TikTok creators and reach out to 15 leads per day for content creation.
MEASURABLE. The goal is to double international website traffic within four months.
ACHIEVABLE. My business is successful, ready to expand globally and budget to work with others.
RELEVANT. I want to establish my business and increase awareness abroad.
TIMELY. First, I'll create a spreadsheet of 50-100 creators containing contact information within one week. Then, I'll begin the outreach process and coordinate to have the posts published within two months. Next, I will evaluate my results after four months.
This will help inform your TikTok strategy and give you achievable milestones to work toward over time.
5. Engage Your TikTok Audience
Building a strong presence and consistency is one of the keys to success on TikTok. There are lots of ways to increase visibility and engagement. Especially with the abundance of creative opportunities available on the app.
For example, make behind-the-scene videos. Stitch and duet TikToks, plus more ideas.
Another key ingredient to consider using in TikTok for business marketing is advertising. Given that TikTok paid ads can be a rather lengthy article, we'll cover that in a different post.
About the Author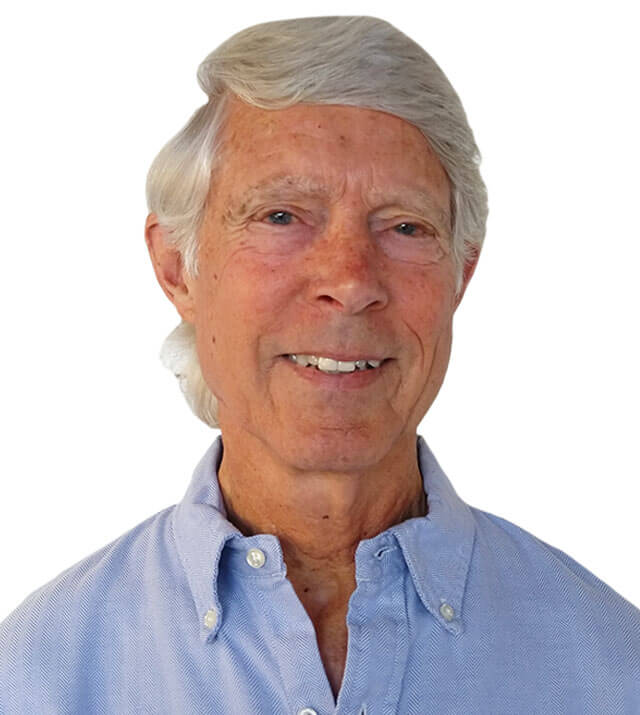 Gregory is the Analyst & Digital Marketing Director at Envisager Studio. His data collection is an important part of each client's unique website design and social media strategy. In his spare time, he writes about web design analytics, social media, visual marketing, and social influence.