Client Showcase
Pancho's Mexican Restaurant
| El Cajon, CA
Project Type: Website • Marketing
Client Showcase
Pancho's Mexican Restaurant |
El Cajon, CA
Project Type: Website • Marketing
About
Pancho's Mexican Restaurant has a familiar Mexican flare. Plus, traditional plates and margaritas served in casual digs and family environment.
They wanted to create an online presence to highlight their Mexican cuisine. This Mexican restaurant creates authentic Mexican dishes that are enjoyed by adults and children alike.
To execute their concept, they partnered with the team at Envisager Studio to developed a responsive, SEO optimized restaurant website. We chose an earth tone color palette of medium yellow, brown, and green. The new website is prominent on search engines for targeted keyword phrases. Further, the new website serves as a tool to better communicate their menu offers and increase reservations. Current and new patrons can easily learn more about the true taste of authentic Mexican cooking.
About
Cranial Hair Prosthesis' goal is to change the perception of hair loss and increase the awareness of custom cranial prosthesis wigs.
They wanted to create an online platform where to highlight the hair loss solutions of their cranial prosthesis wigs. These hair prosthesis wigs are custom designed for men, women, and children who are suffering from hair loss.
To execute their concept, they conferred with the team at Envisager Studio to develop an SEO optimized, responsive website reflective of her unique products. A simplistic color palette cool, yet rich shades of blue meet regal harvest gold tones as visitors enter the site. This serene energy is reflective of their cranial prosthetic wig products. Current and prospective clients enjoy easy access to photo galleries of custom prosthetic hair wigs. Additionally, we included an educational video section and an online store.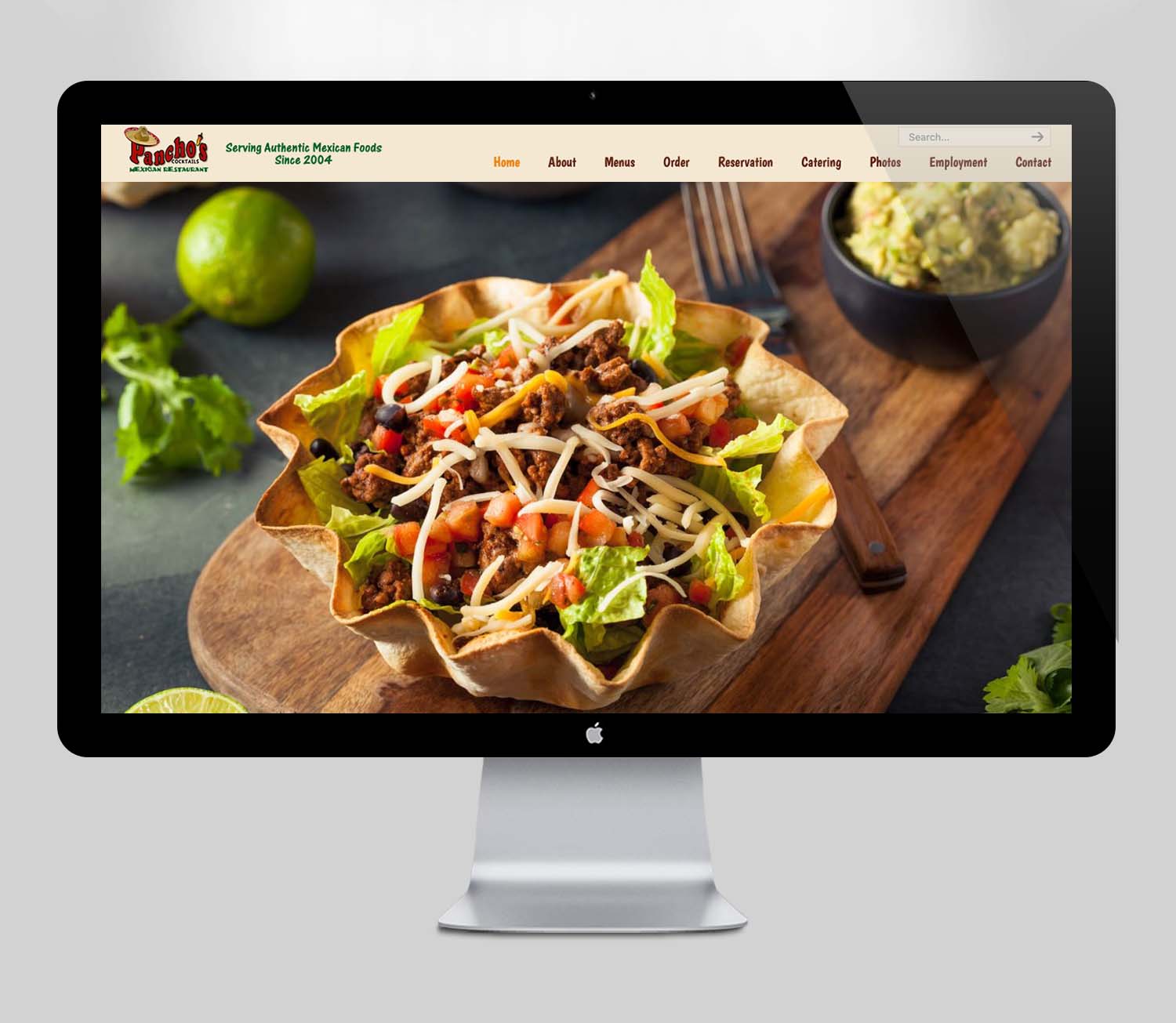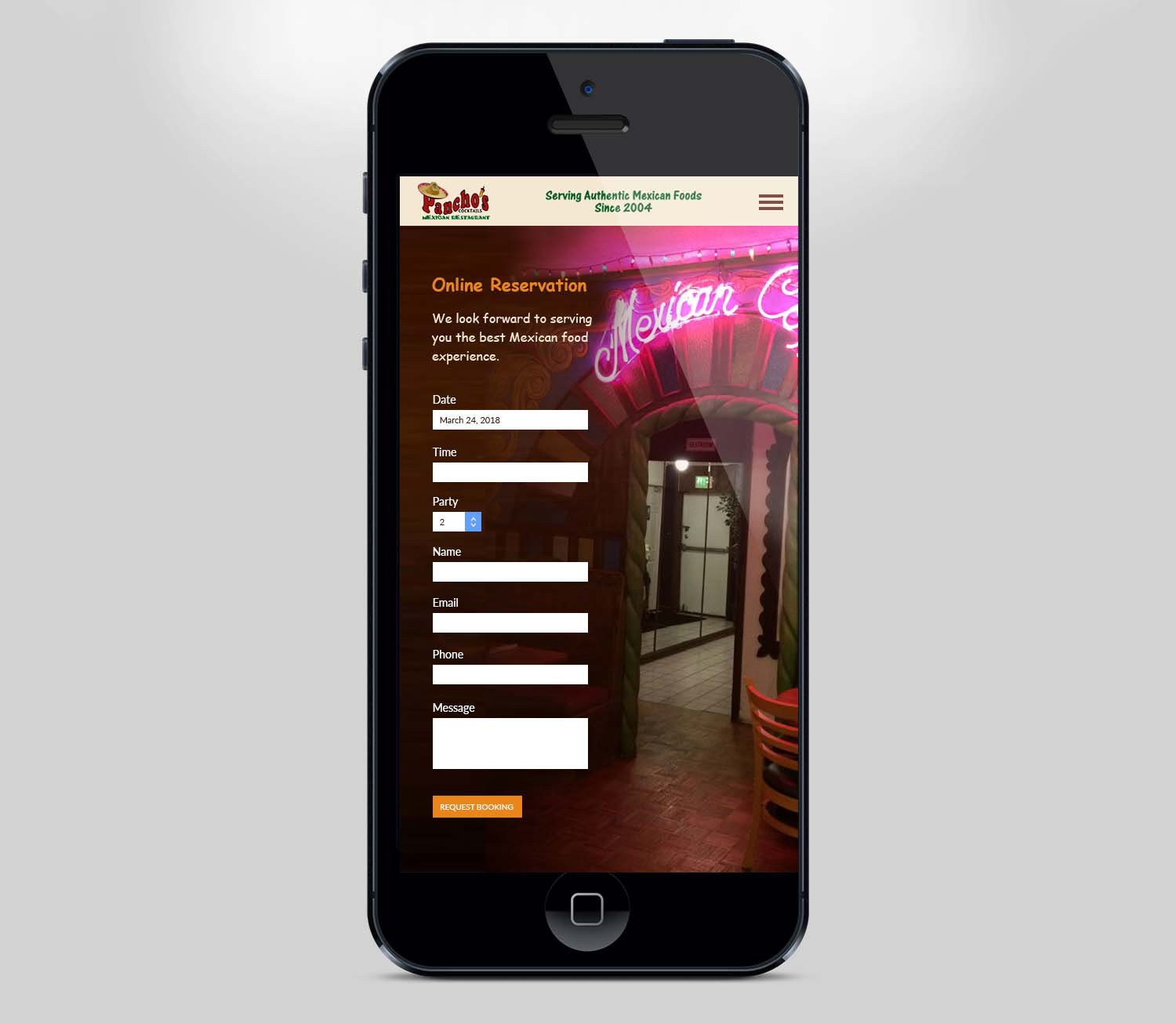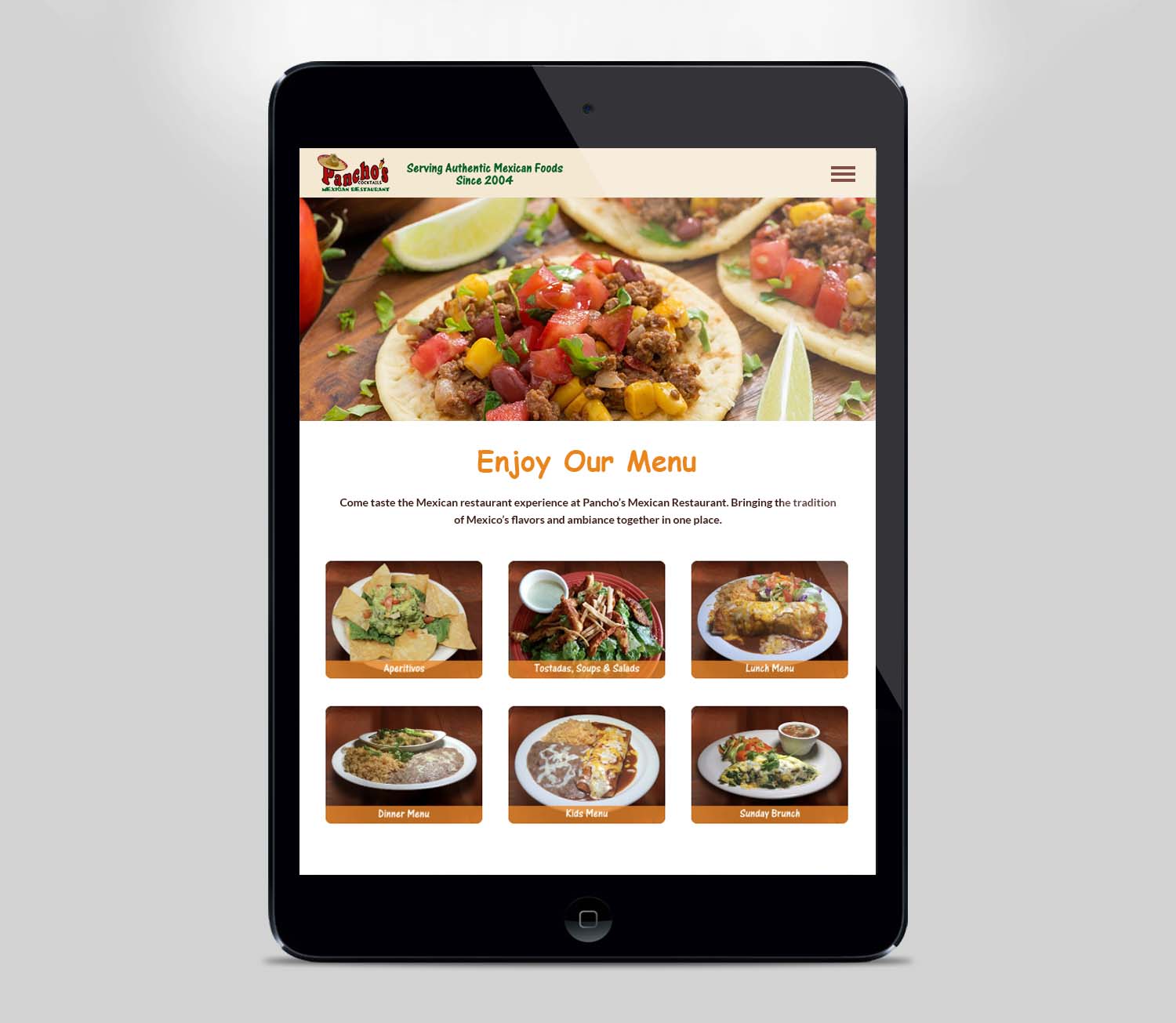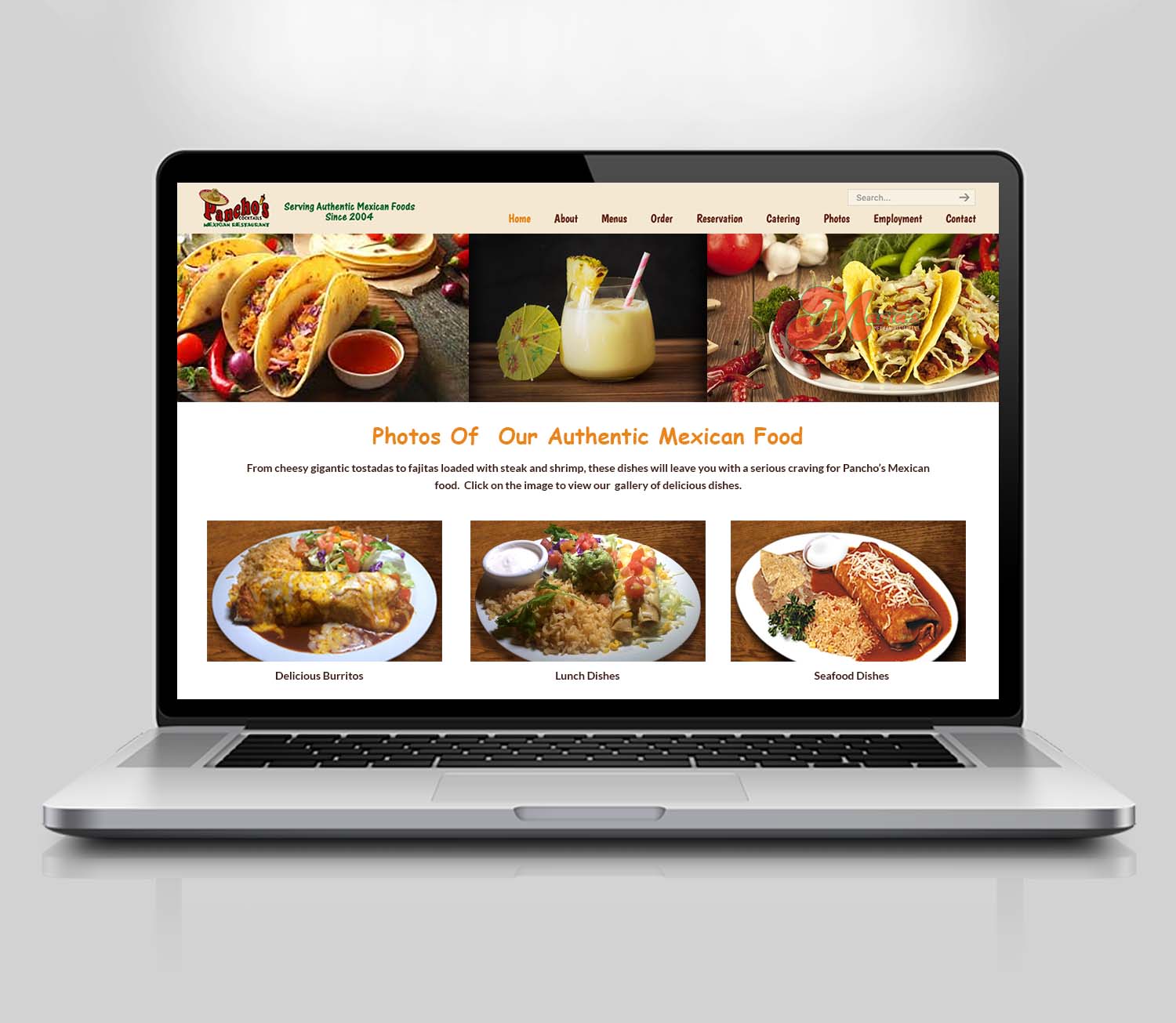 Extra Design Elements
Digital Art
Stock Photography
Photo Editing & Enhancement
WEB DESIGN/DEVELOPMENT
Web Design / Graphics
Brand & Identity Integration
UI & UX Design
PHP / HTML / CSS
WordPress CMS
Website Features
Online Reservations
Employment Signup
Photo Gallery
Promotion
Constant Contact Integration
Social Media Icons
On-Page SEO
Monthly Newsletter
Extra Design Elements
Digital Art
Stock Photography
Photo Editing & Enhancement
WEB DESIGN/DEVELOPMENT
Web Design / Graphics
Brand & Identity Integration
UI & UX Design
PHP / HTML / CSS
WordPress CMS
Website Features
Online Reservations
Employment Signup
Photo Gallery
Promotion
Constant Contact Integration
Social Media Icons
On-Page SEO
Monthly Newsletter
WEB DESIGN/DEVELOPMENT
Web Design / Graphics
Brand & Identity Integration
UI & UX Design
PHP / HTML / CSS
WordPress CMS
Website Features
Online Reservations
Employment Signup
Photo Gallery
Promotion
Constant Contact Integration
Social Media Icons
On-Page SEO
Monthly Newsletter
Extra Design Elements
Digital Art
Stock Photography
Photo Editing & Enhancement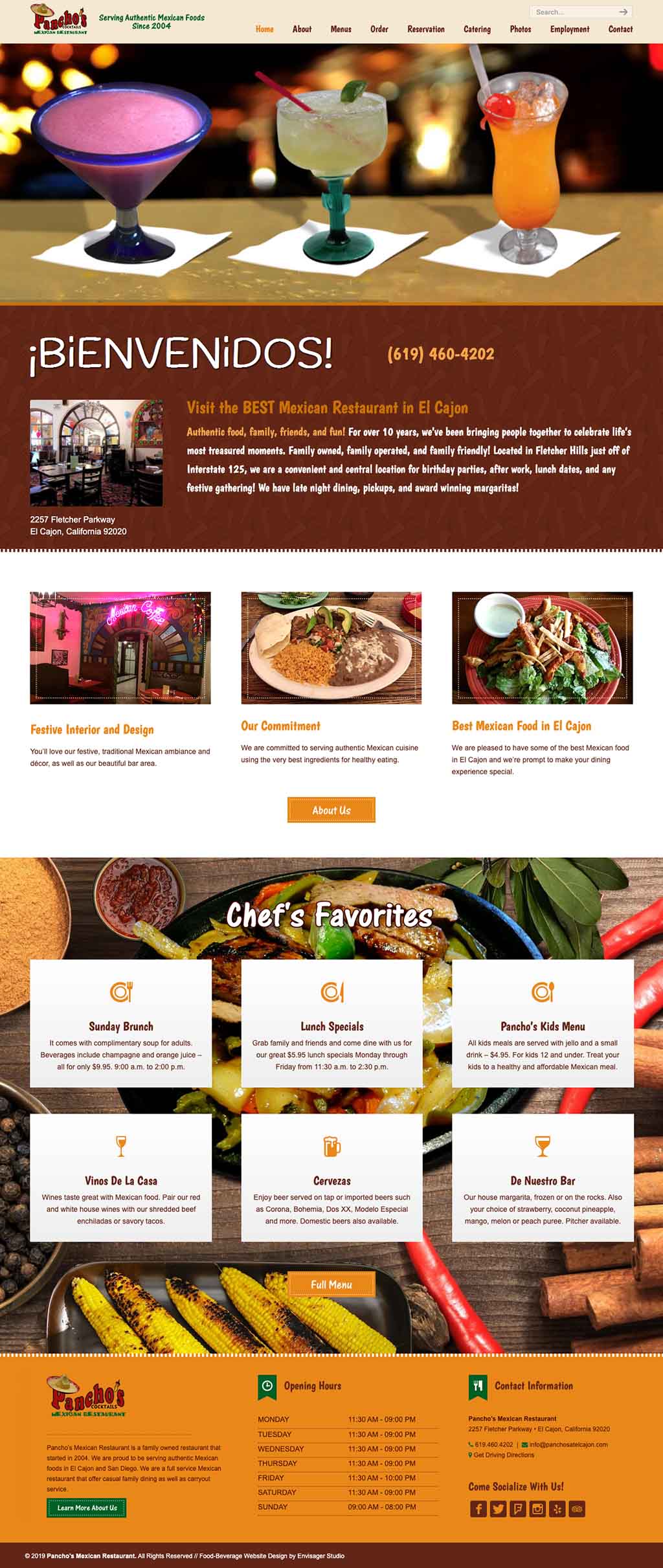 Pancho's Mexican Restaurant
09.26.19