With so many similar products on the internet, ecommerce product videos can help your products stand out. They offer an opportunity to describe how your product is better than your competitor's.
The use of videos for marketing and branding is extremely popular. However, video marketing is still one of the most underutilized ecommerce strategies. To take your store to the next level, ecommerce product videos will help you do just that. In fact, you can no longer ignore the power of incorporating video into your product advertising.
In this blog post, we'll discuss the benefits of commerce product videos and tips to help you along the way.
What is ECommerce Product Videos?
Just as the name suggests, this type of content is a video of your product in action. It's main purpose is to give customers an interactive look at your product. These types of videos are helpful in educating the viewer about what your product does.
Even though high quality product descriptions are great, sometimes text and photos aren't enough to sell the item. And this where a video can be really useful.
Why Product Video Is Important For Ecommerce
Product vides can aid in promoting your ecommerce store which can lead to more sales. A product video can:
Present information in an easy to understand way

Humanize your product and company

Explain difficult topics

Show your production in motion

Establish authority and legitimacy in your industry

Correct misconceptions about your product

Lead to more views, clicks, and visits to your site
Given these points, thoughtful product videos can quickly help you stand out amongst your competitors.
Types Of Product Videos
A company can create many different types of product videos. Since each kind of video serves a different purpose, choose the style of video based on your product.
Explainer Video
Explainer videos are ideal for covering lots of detail you want to discuss. You'll explain your product, why people need it, how it works, and what makes it special. It's also best to break down the video into sections.
By the end of the video, viewers should know exactly what you offer. And they'll have enough information to decide if they want to make a purchase. Instead of being structured like an infomercial, these vides are more like a product review. Because they are easier to digest, they work better than a series of text and images.
Testimonial Video
Happy clients are often eager to be in a testimonial video. So, this promotional video will have a previous customer talk about their great experience using your product. You can even cut several testimonial videos together and make a single testimonial video. The idea is that they touch on the features of your product that makes it unique.
Comparison Video
A comparison video gives you the opportunity to pit your product against a competitor's. In essence, you compare your product against the industry standard that consumers are settling for. But make sure to present both products honestly and play to your strengths.
Create a setup that highlights where your competition falls short and where your product succeeds. For this type of video, don't be concerned about product explanation or breakdown. Instead, talk briefly about both options on the market, show them in action, and capture the difference. Also, a side-by-side shot of both products doing the same action works well.
Additionally, only use a comparison video if there's a preexisting product on the market with a lot of traction. This way, it'll be a familiar item and you can explain your product and why it's the better option.
How-To Video
In a how-to video, you walk the viewer through the process of using your product. In this case, it's more helpful to see someone physically using the product rather than using images. As can be seen by the plethora of how-to YouTube videos, this form of video is extremely popular.
It's also an excellent example of ecommerce SEO since when done well will boost your website's search ranking. A how-to video allows you to explain any aspect of your product that is sometimes difficult for customers to understand.
FAQ Video
FAQ videos are perfect for products and software that are particularly tricky. Introduce a question, then answer it on camera. You can even stitch together all your answers for a single video.
First, the question is presented and read. An employee answers the answers the question. Then the video cuts to the next question being asked, then answered, and so on. While answering the question you can also show that feature of the physical product. Having an additional visual aid complements your talking points.
Tips For Shooting The Perfect Ecommerce Video
If you're ready to start creating your ecommerce product videos, keep these simple tips in mind.
Be Mindful Of The Length
Given that people are busy, they may not want to commit an hour to learning a random product they found online. Therefore, keep your clip between 30 seconds and a minute. However, when it comes to testimonials and FAQ videos, they can be slightly longer. But this is only if they're embedded on your website. Long videos do not go over well in an ad or on social media.
Quickly Get To The Point
To ensure your video stays short, stick to the point. In fact, these clips don't require a lot of buildup. Because people are playing it for a reason, they want quick answers. If you waste time with irrelevant information, some potential customers may stop watching the video.
Remember The Human Element
Views respond well to people in videos. So having your product against a clean background in a well-edited video can be successful. When you're shopping for clothes online, you want to see the products on people, not laid flat. You can even use your employees. Let them introduce themselves and talk about how great your products are.
Doing so has a multi-purpose effect. First, consumers get to know some of your employees behind product production. And second, you save money by not using paid models. Not to mention, it's a great way to avoid being just like other ecommerce stores.
Moreover, when people put names and faces to products and companies, they become more connected to the brand.
Where Should You Put Ecommerce Product Videos?
How you would like to use your video will dictate the type of video you should create. Generally speaking, there several places that are ideal for hosting your product videos.
01. Product Page
Include a video right on the product page. Customers can choose whether to read the text description on the page, watch the video, or both. It's best not to use random videos in this area. Instead, stick to a video that specifically revolve around the product being shown.
02. Email Marketing Campaign
Working in videos in your email campaigns is always a good idea. But remember that each video should focus on a certain topic. As such, if your video coincides with a topic, embed the video or add a link to it in your campaign.
Since people have already provided their email address, you have freedom regarding the type of video to include. For instance, they may be open to videos about your work environment. Or, learning more about you you and your products. Consequently, you can use longer format videos like FAQs and testimonials.
03. Paid Ads
Product videos for marketing can be used on ads run on YouTube, pay-per-click, or social media. Regardless where it goes, an informational video will grab people's attention. But videos on social media should be kept short as you quickly get to the point. And it should showcase the best features of your product.
04. Throughout Your Website
Besides the actual product page, there are other sections of your site that can host a video. For example, the testimonials and FAQ pages on your site. In addition, your website's home page is an ideal location for videos. They not only break up large sections of text, but you can also alternate between using images and video. Albeit search engines need some text, customers will be turned off by sea of text. For this reason, videos help them to consume information quickly.
Wrapping It Up
Despite being so prevalent on the internet, video is a very underutilized component of most ecommerce websites. Given that nearly everyone has a capable smartphone, there's no excuse for not experimenting with video. Particularly if you're trying to grow your business!
You may also enjoy reading: What To Expect When Working With A San Diego Website Designer
About the Author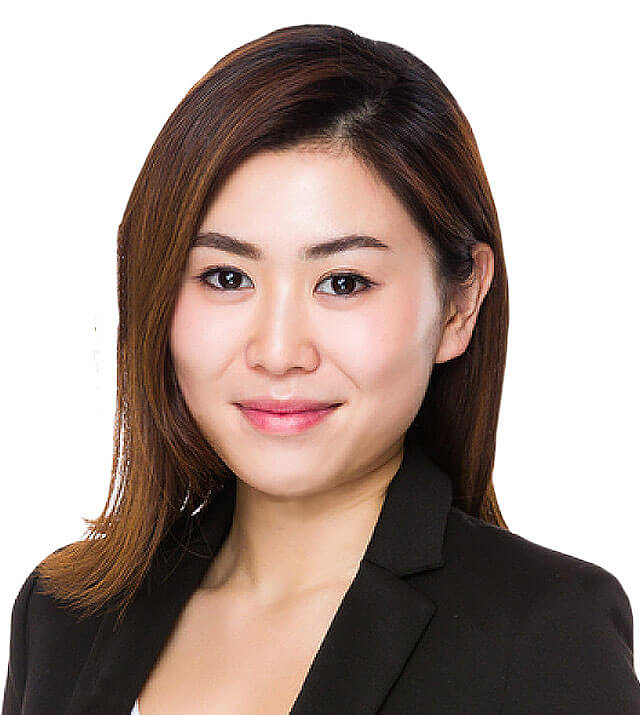 Sara is the Director of Video Production at Envisager Studio. Her expertise includes animated videos, explainer videos, and other video types. She leads the team in creating professional videos that aligns with and supports clients' marketing goals. In her spare time, she writes about video production, video marketing, and other media topics.