Graphics and other visual aids can be excellent communication tools when integrated into a website. Using the right images in your web design can help you create the perfect impression and elicit emotions. In essence, the perfect images attract the attention of anyone visiting your site.
Similarly, using the ideal image enables you to build a connection between client and their brand. Consequently, it is always essential to choose an image for web design appropriately.
But most web designers know the importance of using the right image, content, and excellent layout when designing websites.
As can be seen by many websites, not everyone knows how to transform images into the ideal communication tools. Enhancing the appearance and layout of a website is just one function of properly using images in web design.
Here are 7 tips for using images in web design.
1.

Use Relevant Images in Web Design

When you use images in web design, whether on a page or post, it should be relevant. For instance, if your page is about Pride Month, using an image of pertaining to wedding invitations is inappropriate.

Similarly, a website design for a fashion company, visitors would expect to see images of clothes, shoes, and other related images. In other words, the photos you choose to use in web design should make sense.

These photos emphasize what the website or page is about. To emphasize, images are meant to add value by providing excellent visual representation of the page.
2.

Choose Original Graphics

Authenticity is something you should strive for when designing a website. Depending on the type of site, you should use images of real people and products. Of course, if the site is about a cartoonist, you obviously would and should show your artwork instead of photos.

Using authentic images creates an excellent connection between visitors and the brand. And this is one way to enhance how you convert leads into customers.
3.

Crop and Resize Images

After you have chosen images for your website, you will need to hone your cropping skills. You should be careful to draw your audience's attention to the main focal point of every image and don't leave dead spaces.

Cropping and resizing require accurate balancing. So, ensure that the images are in the correct ratio and screen formats that the website supports. If this is not done, you may end up with images that shift focus when viewed using different screen formats. Especially when view on a tablet.
4.

Use the Correct File Format

Every file format has a unique purpose. Therefore, you can choose the correct file type that matches you needs. Plus, the images should be compatible with site you're designing.

Here are some common image formats you can expect to work with:

JPEG format is more suitable for photographs unless you output a graphic at very high resolution.
PNG file format is ideal for outputting vector type graphics, with and without transparent backgrounds. The result is a clear, crisp image.
GIF is a good choice when the image involves animation. Although some people also use it for outputting transparent background images, the edges are usually jagged.
5.

Maintain a Consistent Image Size and Style

Images used in web design look more appealing whey they are consistent in terms of size and style. Moreover, being consistent will help you stay organized when arranging text, columns, and other content on the page.

Style and size consistency not only enhances the overall look of the page, but it also enhance the user experience.
6.

Use Descriptions and Titles

Some people use captions and accompanying information on their images to avoid confusion. If you don't want that excess visual text, make sure you include alternative text and description for your images.

For example the image title should represent what the page or post is about. Then, use the description area to provide more information about that subject. Also, try to include your keywords in the image title and/or description. This is helpful in boosting your SEO ranking and enhancing search results.
7.

Optimize Your Images

There are many elements that effect website loading time. And images with large file sizes is at the top of the list. Even if you're a photographer and want to upload 300dpi images, you need to optimize them. This can be done before and after uploading them to the site.

After all, you want visitors to see your beautiful photography or other types of photos. But they won't if they take a long time to load because they will the site. And there are many image optimization tools. For example, Photoshop is excellent for optimizing images on your computer. And once they're uploaded to the site, use an image compression tool such as TinyPNG Compress JPEG & PNG Images plugin. They also have a compression tool on they website where you can drag and drop your file to compress it.

You may also enjoy reading: Quick Guide To YouTube Marketing in 2021
About the Author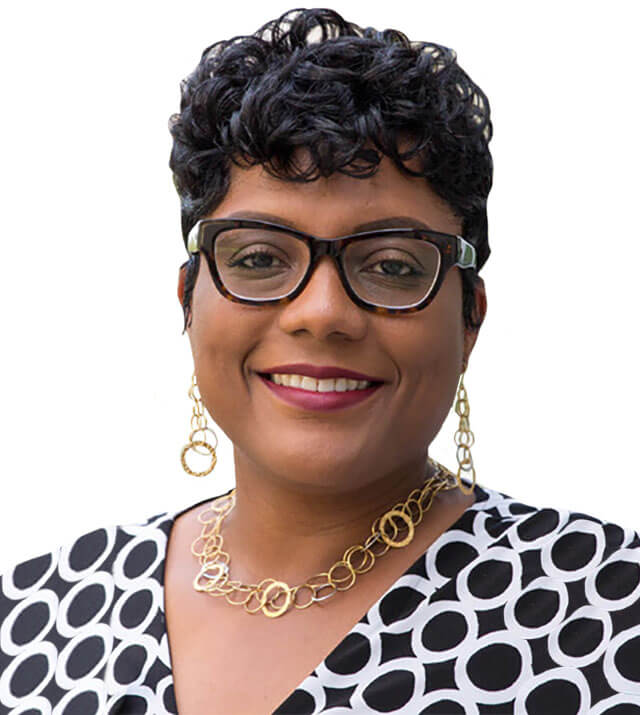 Dr. Amelia Royster-Davis is a Doctor of Education and an Instructional Designer. As the Director of Web Development at Envisager Studio, her primary focus is to lead the web development team in building modern, responsive websites. In her spare time, she writes about web development, UI and UX.