Marketing challenges for small businesses are not uncommon. In fact, many small businesses face a plethora of marketing challenges.
At the beginning, many small business owners are faced with unsupported statements from friends and family. For example, 'I could never do that' and other statements that don't inspire you on your journey. However, they may be right because not every small business is successful. Consequently, many fail before making it through the first year. And marketing challenges for small businesses are substantial.
Marketing Challenges For Small Businesses
The fact that you have moved forward with starting a small business proves that you're up for the task. But there are some marketing challenges you're likely to face and need to know how to minimize them.
Most small businesses have a lace of resources which prevents them from expanding or even starting marketing. Obviously, operations take priority over marketing for all businesses because the business needs to run. It's a less than ideal catch-22 where to get sales, you need to market. But to market, you need to have fewer sales to give more bandwidth.
Let's cover some of the ways this cycle hurts your bottom line and how you can start to break out of it.
SMALL MARKETING TEAMS
There are limited hours in a day even if you have a hard-working team who can wear many hats. With the incredible number of marketing tactics to perform, trying to do it all with limited resources leads to unimaginative results and frustration.
Not treating marketing as a side project is one of the most common small business marketing challenges. So make use of freelancers until you're in a position to hire. These types of workers can be brought on temporarily or by project to help move things forward.
LACK OF MARKETING BUDGET
Budget constraints is one of the biggest small business marketing challenges. And it's a problem in all areas for a small business. But the worst thing to do is not earmarking some budget dedicated to marketing. There are many articles about how marketing in the digital age is 'free'. This makes entrepreneurs feel like they should be able to get a plethora of customers for the low price of $0.
Unfortunately, nothing in this life is totally free and particularly not marketing. Even if you don't plan on spending advertising dollars upfront, time is money, and marketing is time-consuming. You could do the marketing yourself or pull in someone to do it in addition to their other responsibilities. Either way, someone has to spend less time on other areas of the business to make marketing happen. Given these points, make sure to budget for the time someone will be spending.
STAYING ON TOP OF MARKETING TRENDS
Forget about staying on top of trends if you can only dedicate limited time to executing marketing efforts. Particularly in the digital space, new technologies pop up constantly. Although it's not worth chasing every trend, some are game-changers that transform the space. For instance, early adopters of email marketing automation are now sitting in a better position to offer personalized customer journeys while other companies are trying to catch up.
This applies to traditional as well as digital marketing methods. Do you know the average cost of sponsoring an event? Are you current on the best practices for mailers? It's difficult to keep up when facing constraints. So it's best to research or consult with a specialist before moving forward with anything.
SPORADIC MARKETING EFFORTS
Other top marketing challenges for small businesses is not having a dedicated person for consistent marketing efforts. Staff jump on the project when they have the time, but when a different priority pops up, marketing has to take the back seat. While this might not be a big deal for a business, it is for a customer.
Building brand trust with customers requires consistency. If prospects are receiving sporadic emails, not seeing any new posts after following on social media, it will be difficult to them to remember or trust you. This can be avoided by creating a promotional calendar ahead of time. Or start considering incorporating marketing automation to fill the gap when time is limited.
TRYING TO DO IT ALL
Particularly in the digital age, we use many of the same channels for personal reasons as businesses use for marketing. Even if you're not a business social media maven, you can still learn to use the platforms yourself. But don't fall into the trap of thinking it's that simple.
Social media marketers work to increase engagement rates, watch top performing content, and use audience-building techniques. On the other hand, email marketers use different techniques. For example, watch site traffic to ensure campaigns lead to sales, test content, and understand email privacy regulations. These are just a few of the pieces of the marketing engines. And it's difficult for even an expert marketer to do it all alone. Working with marketing is great, but learning how to use the best talent will lead to growth.
LIMITED AVAILABILITY OF CONTENT
As we all see splatter on sites throughout the internet, 'content is king'. As such, you'll need content that is relevant, helpful, entertaining, or useful to your customers. Inbound marketing relies on putting out content that pulls in your ideal customers to your brand.
Content can be videos, blog posts, webinars, podcasts, or even photography. However, if you're not accustomed to creating content, this will be one of the biggest small business marketing challenges you'll need to overcome. If content isn't your strong suit, contract with a content strategist who can provide a whole plan for the quarter. Or even the year. Then those pieces can be handled in-house or outsource.
Wrapping It Up
While small business marketing challenges include struggling with resource constraints, all big businesses started small at the beginning. If growth is your goal, then seriously considering investing in marketing is step one. With a new marketing mindset, you'll be ready to start crushing those revenue goals!
You may also enjoy reading: Best Professional Services Website Design
About the Author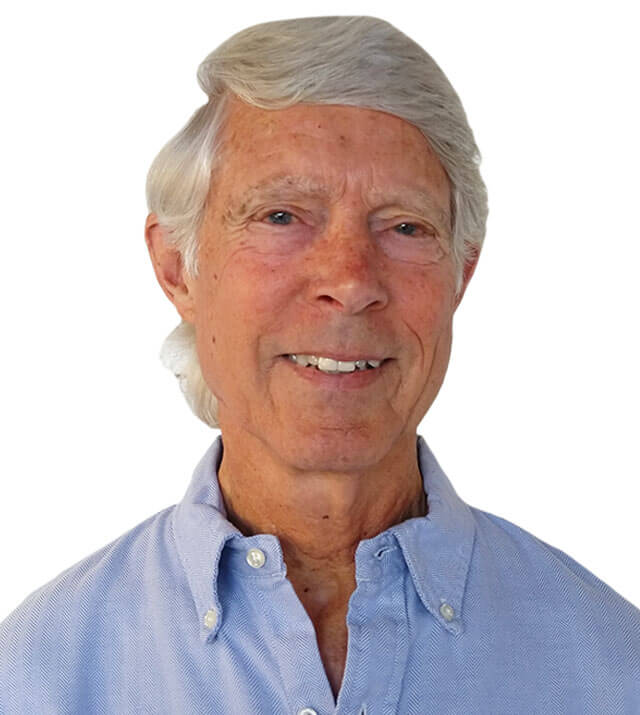 Gregory is the Analyst & Digital Marketing Director at Envisager Studio. His data collection is an important part of each client's unique website design and social media strategy. In his spare time, he writes about web design analytics, social media, visual marketing, and social influence.