Sending emails manually is like the days of the Pony Express. It's slow, exhausting, and definitely not sustainable long term. Email automation creates options where manual email and eblasts fall short.
And treating each customer uniquely with targeted emails makes your business a star. Email automation helps you to create lasting customer relationships. Additionally, it allows you to send the right message at the right time. And most importantly, to the right person.
GOOD TO KNOW:
Despite what you've heard or read on some forum,
email marketing is not dead
. It's one of the most viable and inexpensive ways to market your business, products and services. It's an essential component of your marketing strategy.
Today, I'll briefly cover what email automation is and how to use it to boost your marketing.
Let's get to it:
Email Automation Defined
Newsletters and eblasts are created periodically; monthly, for example. They are sent to a 'list' of people.
Conversely, an automatic email campaign is created only once. Then, it's automatically sent to a particular 'person'. It's sent based on that person meeting certain criteria.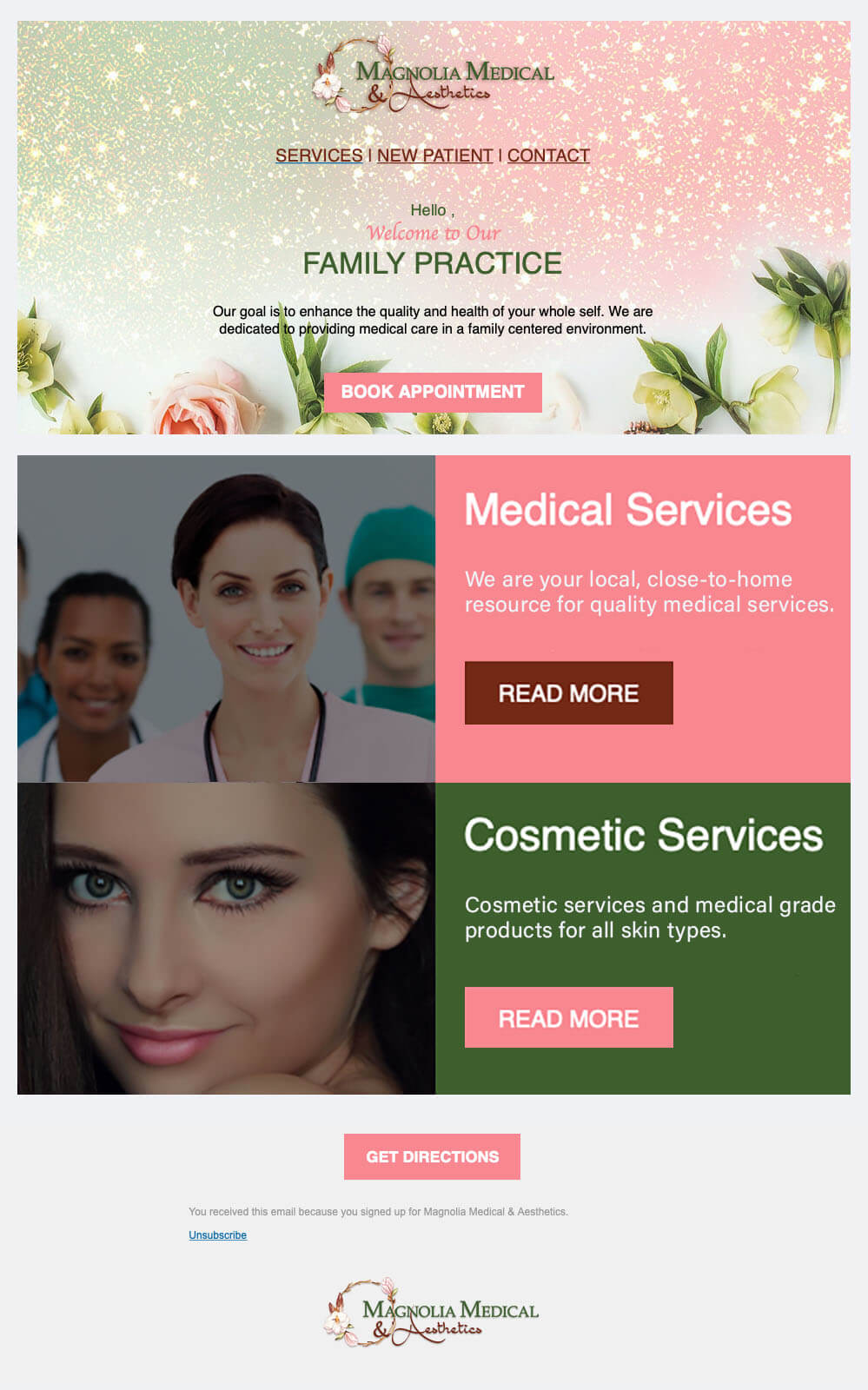 For example, when someone signs up for your newsletter. A welcome email should be sent. However, it would be a daunting task to do this each time someone signs up. Especially if lots of people are signing up regularly.
Instead, you would set up an automated welcome email that's sent whenever a new person subscribes.
Of course, email automation goes beyond simple welcome emails though. You can personalize them based on various customer attributes like name, gender, etc. But don't stop there. You can leverage other data you have about your customers. For example, target customers based on geographical location, purchase history, and much more!
That's the advantage of email automation. You set up the email once. As people continue to meet your defined criteria, the email will continue to be sent. And best of all, you don't have to lift a finger.
Choose The Right Email Automation Software
Choosing the right email automation software really does matter. Because they're not all created equal. Making the wrong choice can box you in as your business grows.
Don't 'just pick one' thinking the features you need will be there later. They may not be. So choose one that gives you ample options and control over your list. Otherwise, not only will you be wasting time and effort. But you'll also be sending emails to people in a way that you shouldn't be.
Your email automation software should have the ability to:
Send automatic welcome emails when someone joins your newsletter or creates an account on your site
Allow for behavior trigger, like event reminder or abandon shopping cart
Engage your customer post-signup with promised download and coupons
Send automatic timed responses based on anniversaries and birthdays. This is lead nurturing
Create time-based triggers to keep your customers engaged with your business
Reputable Email Marketing Software Platforms
There's a growing number of email marketing software platforms. However, some are featured-rich, some are not. The following list are platforms we use, tested, or implemented for clients:
Constant Contact (powers this website)
GetResponse
Drip (new kid on the block but has advanced email marketing tools)
Infusionsoft (very expensive, but good for big businesses)
ActiveCampaign
AWeber
MailChimp
As a business owner, you undoubtedly have more pressing things vying for your limited time and resources.
And while email automation might take some time to set up, it's self-controlled. However, you may want to tweak your workflows occasionally to align with your business goals. But ultimately, you'll save buckets of time.
Best part, you can automate just about anything. You just need to allocate time to create the segments and do the testing. Then you can drive revenue for your business long term.
Which email automation software has been the most successful for you? Let us know.
You may also enjoy reading: Powerful Benefits of Blogging For Small Businesses