Client Showcase
WOK'S DELI CHINESE RESTAURANT
| NORWALK, CA
Project Type: Website • Branding • Marketing
Client Showcase
WOK'S DELI

NORWALK, CA
Project Type: Website • Branding • Marketing
Wok's Deli in Norwalk, CA is a Chinese Restaurant serving the most authentic Chinese food in the area. Their Chinese food menu consists of more than 100 scrumptious dishes. Online ordering is available for delivery as well as for pickup.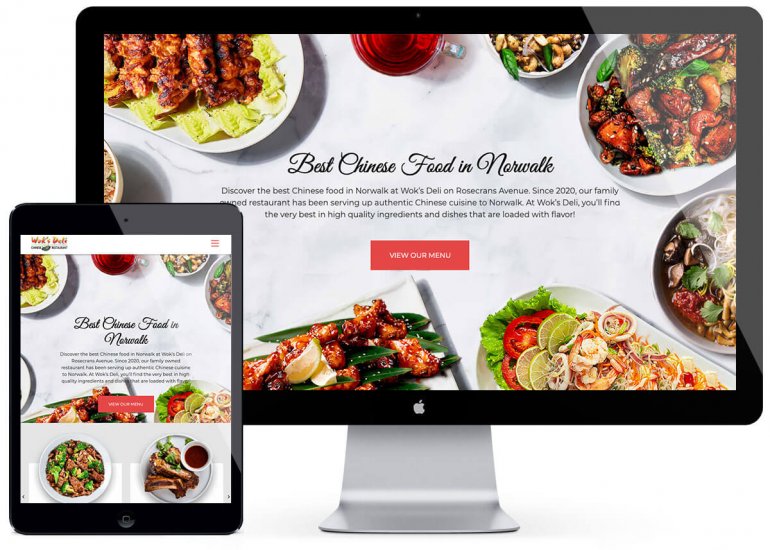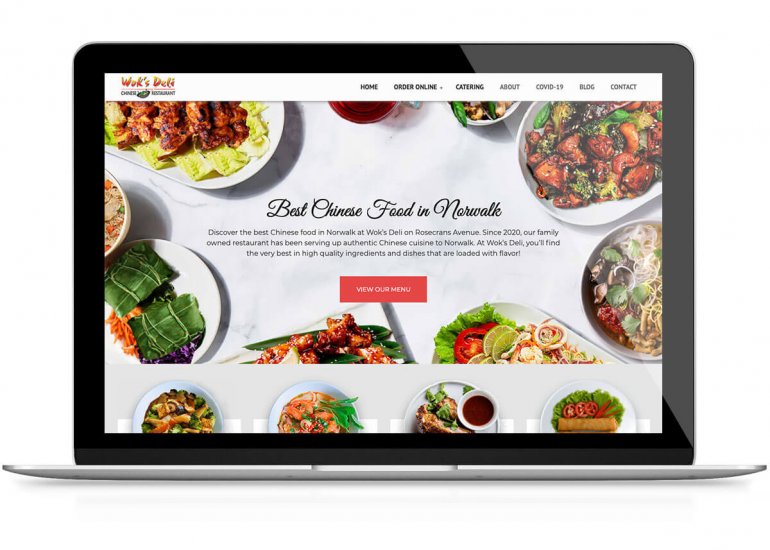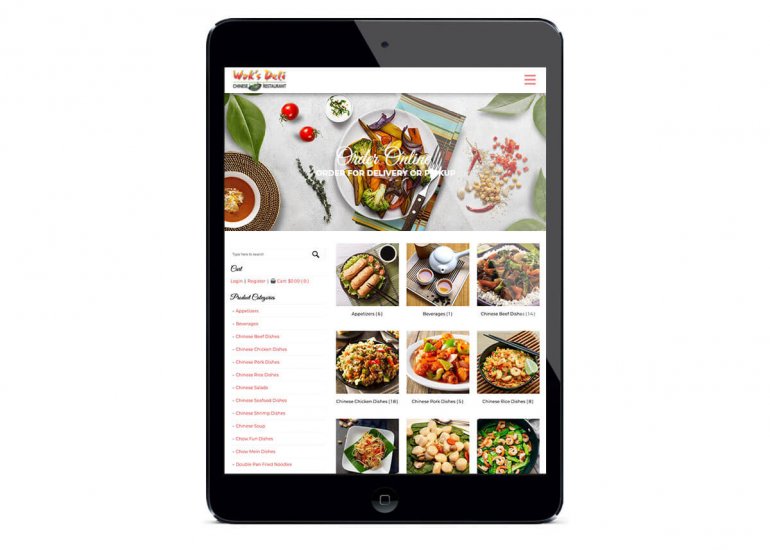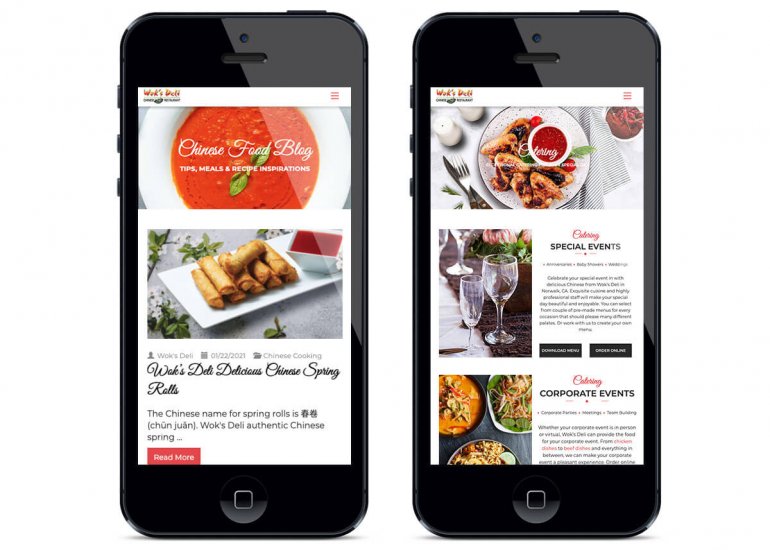 Best Chinese Food in Norwalk, CA
Already having the best Chinese food in Norwalk, Wok's Deli approached Envisager Studio for the best Chinese Restaurant website design. In addition to highlighting their Chinese food, they also wanted an online order system for their Chinese Restaurant website design. Additionally, they offer various types of catering such as corporate and events catering. Wok's Deli has quality food and great customer service, so having testimonials on the new website was also a request.
Chinese Restaurant Website Design Services
One of the main criteria for this project was to highlight their Chinese food using vivid photos. We first chose an appetizing color palette of orange cream and soft black which also complements their logo. And the soft black adds a feel of elegance to this Chinese restaurant website design. Much of our web development attention was focused on their online store. We built an ordering system consisting of nearly 110 Chinese food item with beautiful photos. Their catering offering is a detailed, yet not cluttered clean layout.
To help drive more traffic to the new site, we built a custom blog system. Plus, our team wrote three complementary blog posts specifically pertaining to their Chinese restaurant food. This new Chinese restaurant website design is not only aesthetically pleasing, but also SEO optimized. Overall, Wok's Deli new website is clean with luscious food photography with a gracious and clean wide layout.
WEBSITE DESIGN & DEVELOPMENT
Art Direction
Web Design
Custom Graphics
Brand & Identity Integration
UI & UX Design
PHP / HTML / CSS
WordPress CMS
Website Features
Static Header Designs
Food Ordering System
Revolution Slider
Mobile Responsive Design
Custom Blog
SPAM-Protected Forms
Branded Auto-Responders
Promotion
MailChimp Integration
Social Media Icons
On-Page Thorough SEO
Extra Design Elements
Digital Art
Stock Photography
Photo Editing & Enhancement
WEBSITE DESIGN & DEVELOPMENT
Art Direction
Web Design
Custom Graphics
Brand & Identity Integration
UI & UX Design
PHP / HTML / CSS
WordPress CMS
Website Features
Static Header Designs
Food Ordering System
Mobile Responsive Design
Custom Blog
SPAM-Protected Forms
Branded Auto-Responders
Promotion
MailChimp Integration
Social Media Icons
On-Page Thorough SEO
Extra Design Elements
Digital Art
Stock Photography
Photo Editing & Enhancement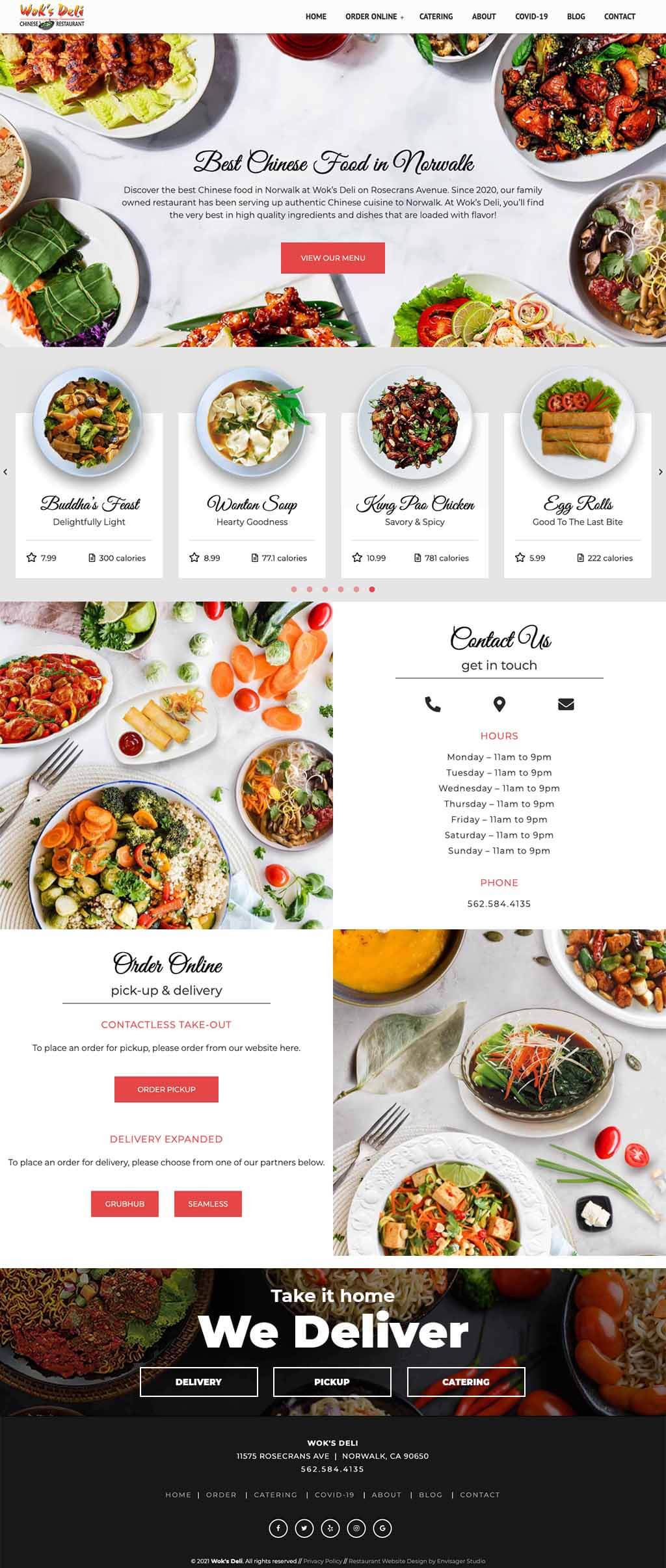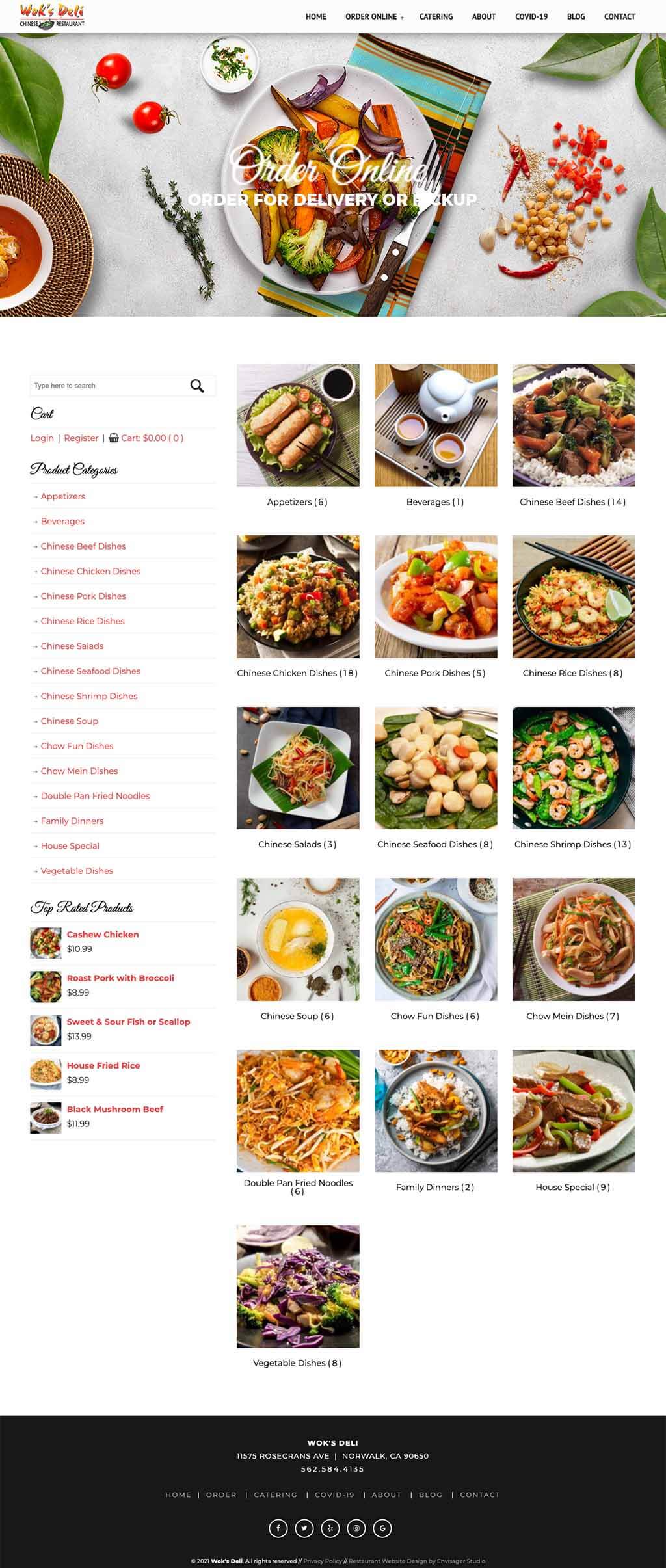 Wok's Deli Chinese Restaurant
03.16.21