When you're looking to build a great looking website, the first option that comes to mind is 'free'. And because small businesses need an online presence, they often turn to free website builders that don't charge hosting fees.
In addition to being free, these platforms are generally easy to use. And non technical people can make a simple site pretty quickly. All in all, these platforms presents themselves as a great option.
But free is not always free. At least not in the true sense of the word. In fact, there are many downsides to using website builders. Some of these disadvantages are obviously clear while putting your site together. Others rear they head when your business need to grow.
Using Website Builders To Build A Great Looking Website
Actually, it's more like, 'why you can't use website builders to build a great looking website'. Because website builders aren't what they seem, you should first review their options. Otherwise, what you think is an affordable way to build a great looking website, could be a disaster.
Obviously, as a business owner, you think through many decisions before implementing the solution. So why not apply this same thinking to your website. Besides, your site is the online representation of your company. And only if you build a great looking website will it do your business justice and render a positive outcome. Thus, it's wise to think about how these issues might effect your business and online presence:
Ads
Of course, free site builder services have to make money too. In general, it's often through ads that will appear on your website. Needless to say, this creates issues.
One is that you don't have control over what type of ads show up on your site. This can definitely affect the impression that you're trying to make on customers. The other is that visitors may click the ad, leave your site and never return.
Lack of Design Options
As the saying goes, 'you get what you pay for'. And these free services offer simple themes in addition to limited customization options. However, you can get upgraded options for a fee.
Co-Branded Domain Name
Generally speaking, if the service is totally free, you may get a domain name that includes their brand. This can make your overall site look amateurish. Additionally, you don't get to choose the domain name that best represents your website.
By now, you're probably understanding that an affordable great looking website doesn't mean it's going to be free.
Limited Functionality
Like design options, you may not get everything you need from a free site builder. For instance, the lack of shipping apps integration you'll need for eCommerce.
Portability
If your business is small, a free site builder may work for you. But as it grows, you'll no doubt need more powerful hosting to support increased traffic and features.
In reality, it can be difficult to migrate your domain and your site content to a different web host. Particularly if your site builder service is totally free. To put it another way, you may have to build a whole new site on a new domain. And that definitely doesn't equate to an affordable great looking website option. Not only will you lose time, but you're also have no online presence during this process.
SEO
Your SEO can also be negatively affected by using a free service to build and host your site. First, some free site services don't make it easy for search engine crawlers to index your website. Consequently, your website may not rank as well in search results as it could.
Second, there will be SEO issues if you ever need to move your site to a new host. For example, you may not be able to keep your domain name or easily migrate your files. In that case, you'll need to start your SEO from scratch on the new site.
How To Build An Affordable Great Looking Website
Getting a paid hosting plan is a good first step toward building an affordable great looking website. In addition to avoiding the many pitfalls of site builders, you can create a site that truly represents your brand.
In the final analysis, using paid hosting can help you get found in search results. Not to mention, inspire trust in your visitors and grow your business needs.
While paid hosting versus free site builders matter, it's not the only concern. As a business owner, your focus is on your business' day-to-day operations. Given these points, a trusted, professional web design agency can greatly enhance your online presence. Not to mention having an affordable great looking website!
As can be seen above, your business is too important to lend it to the many pitfalls of a site builder. Instead, give us a call at (858) 874-6528 today or get in touch online. Let's discuss how we can build an affordable, yet great looking website for your business.
About the Author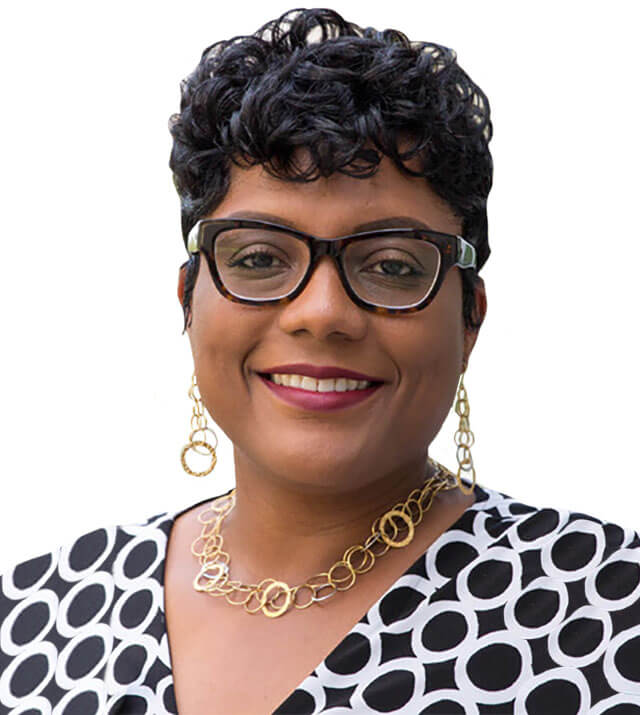 Dr. Amelia Royster-Davis is a Doctor of Education and an Instructional Designer. As the Director of Web Development at Envisager Studio, her primary focus is to lead the web development team in building modern, responsive websites. In her spare time, she writes about web development, UI and UX.