The appropriate website header design is paramount to the success of your website. Therefore, implementing best practices for a header design is critical to the entire website design.
Planning your own website design usually means calling on experts who live and breathe development (psst, that's us). For example, you've probably heard of a website header and undoubtedly seen them on many other websites. But do you really know how much potential lies within this area of a website?
Designing the perfect header is more of a task that you might think. For website developers, we have to implement media queries via css to ensure the header design looks great on all devices. Because the header is the first element visitors see, it needs to reflect the client's brand. Thus, like all aspects of website design, it involves critical and strategic thinking.
Whether new website or redesign, our collection of the best practices for creating a header design will help you avoid mistakes.
What Is A Website Header Design?
A website header is an area of design located at the top portion of a website. In general, it contains the logo, main navigation, sometimes buttons and other information.
For example, this is the header bar on Envisager Studio website:

The header is a valuable part of every website as it serves as a table of contents for the site. It also makes it easy for people who are ready to take the next step. So, the main purpose of a header is to give visitors a clear guide to the content on your website. As visitors go from page to page, a website header provides a clear path of their location on your site.
Many website designers emphasize the aesthetic value when crafting a website header design. They understand the best practices for a header design because they know it sets the tone for the rest of the site.
What Should Be Included On A Website Header?
Albeit website headers are an important component of a website design, they don't take up much space. Or at least they shouldn't. But it's up to you as the site owner what elements you want included in this area.
In essence, the header design should enhance visitors' interaction with your website. So, when deciding what to include on it, consider the user experience and how to guide them to peruse your site.
There are many different types of header designs and they contain different types of information. But what's common to almost all headers is the navigation menu. With this in mind, here are some popular elements included on many website headers:
Business name or logo

Navigation menu

Search bar

Shopping cart

Languages

Login

Social media links
Best Practices For Website Header Design
While a new header layout can offer an interesting appeal, it can also alienate your visitors. These days, people want to be able to quickly find the information they're looking. If they have fiddle around with moving cursors and dancing menus, they will simple leave your site.
Instead, sometimes it's best to stick with the tried and true horizontal or left side vertical navigation. Besides, you can always enhance the header with a complement color or non-distracting background image.
Whatever direction you choose to take, every website header design can benefit from the following best practices:
A consistent design throughout the site

Clear, readable fonts

Custom header design for mobile devices

A clear call-to-action

Simple animation on navigation links like an underline for the active link
Wrapping It Up
Header designs for websites don't need to be over-the-top. After all, their main purpose is to guide visitors through your site's pages and help them explore valuable content. If your header has a lot going on in that small space, it's going to be confusing for users. Instead, keep it simple, elegant with a few different elements like a button and appropriate icons. If you're not sure where or how to start, our website design team can help you. Get in touch today!
About the Author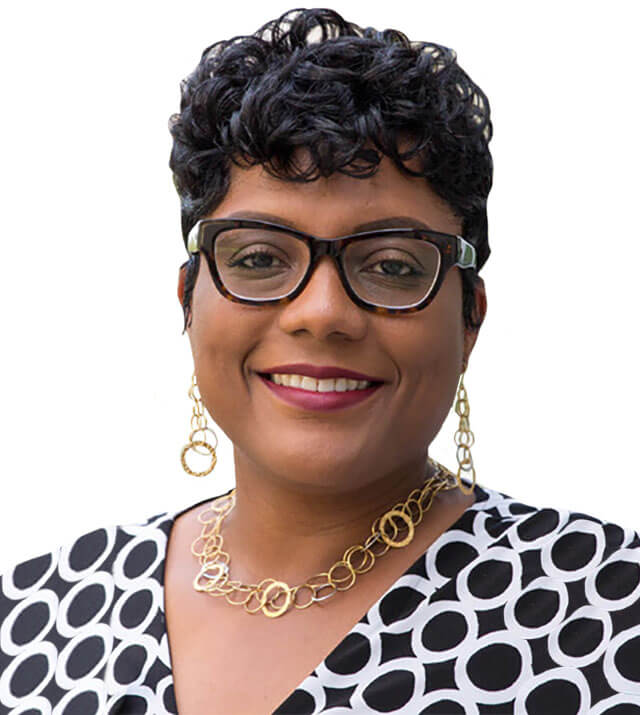 Dr. Amelia Royster-Davis is a Doctor of Education and an Instructional Designer. As the Director of Web Development at Envisager Studio, her primary focus is to lead the web development team in building modern, responsive websites. In her spare time, she writes about web development, UI and UX.