At Envisager Studio, we can build an seo optimized and aesthetically pleasing website for your small business. In fact, our affordable websites are designed with small business in mind.
Whether you are a seamstress, own a restaurant, or other business type, you'll need affordable websites for your small business. In fact, having a website for your small business is no longer an option, rather a necessity.
As a web design agency with nearly 25 years experience, we know what it takes to build engaging websites. With this in mind, here are tips to help your small business claim its place in the online marketplace.
1. The Best Website For Small Business Need Scalable Website Hosting
With the growing concern about security, websites these days need to be secure. And this applies to all sites, whether you're processing payments or not. When we create a small business website, we ensure you have premium hosting services.
The cost for hosting services vary depending on the type of plan you should. The size of your intended website is also a factor. For instance, if you are planning to sell 250 products, have streaming videos, etc., we recommend a VPS.
Although some shared hosting plans can handle high level of activity, it only takes one site to bring down the server. But with a virtual private server (VPS), your site is essentially the only one on the server.
Great customer service is also necessary for hosting. If your website has technical issues in the middle of the night, you want tech support to be available. Hosting costs? Well, it can range from $2.99 to $100+ per month. However, yearly plans are usually available with better pricing than monthly pricing.
2. Choosing A Good Domain
Commonly, acquiring a domain name is done with the hosting company before you choose a hosting plan. Domain names can also be purchased directly with a domain registrar. But be care to choose a domain name that professionally represent your business.
Using hyphens and other symbols often make it difficult for people to easily remember it. So, try avoid domain names with symbols and consider the length as well. Shorter domain names hat are relevant to your business, product or service are more memorable. Not to mention, easier to type into the browser.
When you create your small business website, you don't want a long domain name. If you do, then the trailing text will extend it significantly.
For instance; a url that looks like this is much easier to remember:
https://www.envisager.net/web-design/
As compared to a url that looks like this which is difficult to type:
https://www.websitedesigncompanyinsandiego.com/web-design/
3. Describe Your Business In A Prominent Location
Don't make visitors guess what it is that your business does or offer. Instead, your website for small business should clearly state these facts on the about page and/or home page. You can also mention it on the header of the home page. The header is the large image that sits at the top your site's landing page.
However, be sure not the clutter that space with an entire 10 line paragraph. Because mobile devices cannot handle that much text on top of a background image. Not only that, but it will make the page look unprofessional.
Also, it's customary for the bottom area of the site to contain navigational links to important pages. Having links like 'About Us', 'Contact', etc., makes it easier for users which they reach the bottom of the page.
4. Create Your Small Business Website On The Best CMS
While there are more than 50 content management systems (CMS), WordPress is the most widely used. Our website design company creates amazing and affordable websites for small business on this platform. In fact, we are WordPress website design experts.
Not only is WordPress highly scalable, but it's user-friendly. For this reason, we're able to easily teach clients how to use their website.
5. Publish Fresh Content Often
To keep Google, other search engines, and your visitors interested, publish new, quality content frequently. An easy way to do that is by writing seo optimized blog posts related to your products and services.
This not only gives people a reason to visit your site, but also search engines. In addition to blog posts and other static content, testimonials are ideal. You can either add them manually to your site, or source them from the platforms they're written on. For instance, there are plugins that allow you to seamlessly integration your testimonials from Google, Yelp, and other places.
6. Affordable Websites For Small Business and Website Maintenance Plans
As with all content management systems, the backend of the site must be maintained. Because there are regular updates for the core platform and plugins, they must be kept updated. Otherwise, you will leave your website vulnerable to hackers.
Our affordable websites for small business offer different types of maintenance plans. Whether you just want the backend maintained, or the entire site, you can choose a plan that suits your needs.
We build affordable websites for small business. So, there's no need for you to struggle and try to create a small business website yourself. Instead, contact us today for a beautiful custom website design!
About the Author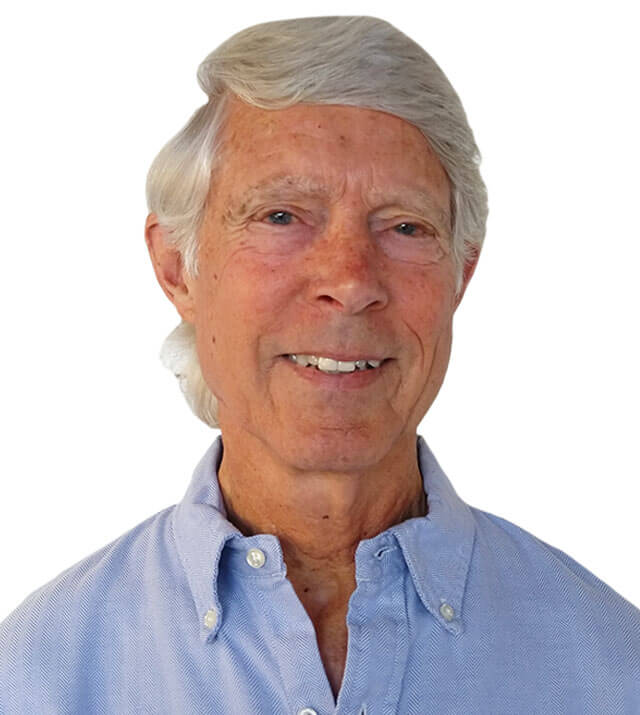 Gregory is the Analyst & Digital Marketing Director at Envisager Studio. His data collection is an important part of each client's unique website design and social media strategy. In his spare time, he writes about web design analytics, social media, visual marketing, and social influence.