Brand strategies are not just for large corporations and super rich business magnates. And that's why we feel it's important to talk about small business brand strategies.
When people talk about companies with strong brands, they always reference corporate giants like Google, Walmart, Apple or Starbucks.
Seemingly, they never talk about small business brand strategies.
Unfortunately, many small business owners believe branding is too expensive for their budgets. And yes, there are agencies that will help you build your brand for a whopping high price that's not suited to your budget. But branding agencies are not your only resource.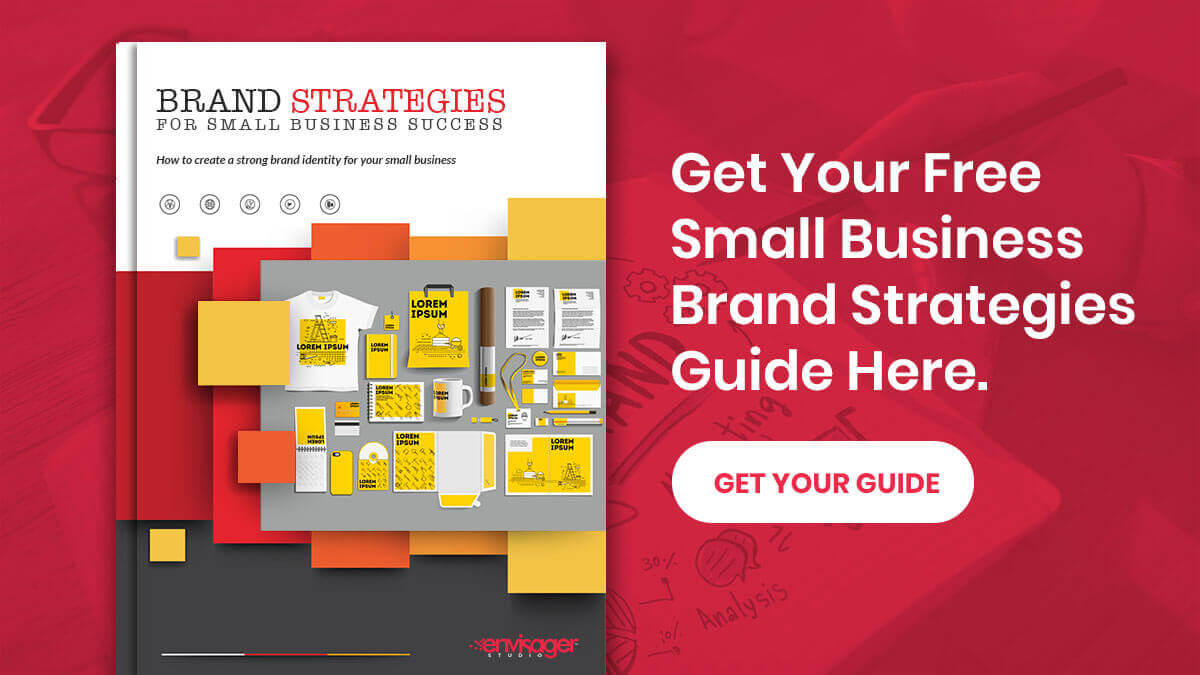 Good branding applies to businesses of all sizes. And it doesn't have to break the bank. There is much you can do to make your business memorable. Especially since we live in the digital age. You can start with answering brand strategies questions such as:
What makes your small business different from others in your industry?

Who is your target audience?

How can you make your brand memorable? (Do you offer unique apps? Is your website uncluttered and user-friendly?)

Does your business name express who you are or what you do?
Difference Between Small Business Brand Strategies and Brand Strategies For Large Business
Often, there aren't many differences between brand strategies for a large organization and small business brand strategies. However, there are some areas where things differ.
For example:
Large companies usually engage in a more comprehensive brand building process. These processes can include revisiting training programs, producing internal manuals and more.
In contrast, these elements may not be a huge concern for a small business.
Another difference is brand identity design.
Oftentimes, large companies have many advanced design requirements. When big businesses rebrand, they have a multitude of existing brand assets that need to be revised.
But small businesses might not have branded materials just yet, or if they do, they might not have as much.
Identify Your Brand's Target Audience
Knowing your brand's target audience is critical. Without this knowledge, you're wasting money that will be difficult to recover.
But why is that?
Identifying your audience is important because without that, you won't have a clue how to position your brand. Developing the right name will be difficult, as well as telling your brand story. And, so will your identity design and brand strategies.
Create Customer Personas
When it comes to target audience for small business branding, some people think you can only choose one.
That's incorrect. If you able to identify several types of audience, then that's really good.
The simplest way to identify your business' audience is by creating customer personas. You need to spend time learning about your customers.
Download our free Small Business Brand Strategies guide above and tap into the power of small business branding.
You may also enjoy reading: 7 Easy Ways To Secure Your WordPress Website

About the Author
Hazel Burgess is the Founder and Creative Director of Envisager Studio, a premier website design agency specializing in WordPress website design, development and content marketing promotion. The company is based in San Diego, CA and works with companies that range from small business to enterprise level. Follow +EnvisagerStudioSanDiego on Google+ as well as Twitter.