For almost any search query performed on Google, a video will show up amongst the organic listings.
I typed in "Hidden Figures" and there were three videos at the top of the page.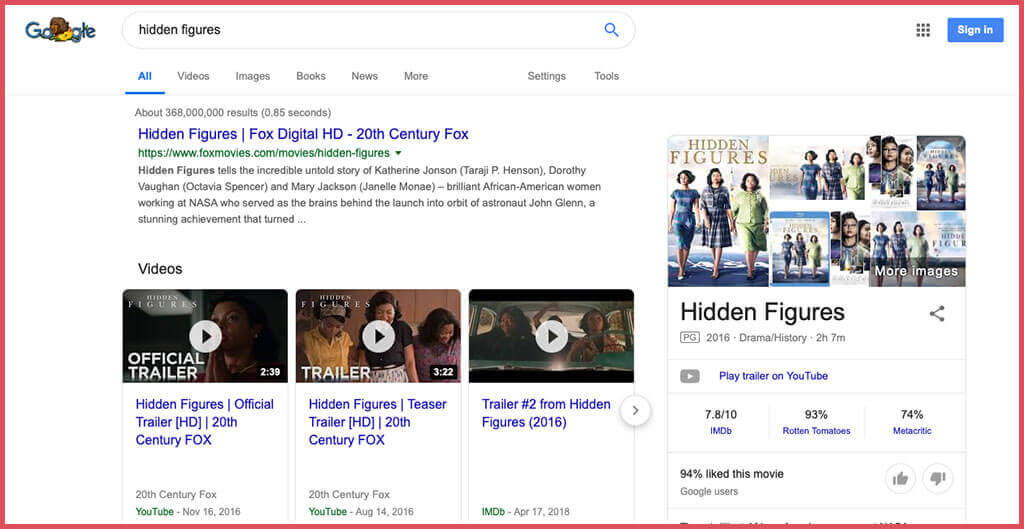 Then, completely switching gears, I typed "How to share a post to Instagram story?". Again, there were three videos.
If you performed similar queries, chances are, videos were included in your search results as well.
Video marketing techniques are highly used on websites and social media. These days, any type of business would benefit from using a short video to introduce their product or service.
In fact, according to Search Engine Watch, 73% of consumers are more likely to purchase a product that has a video representation. This means video marketing is a key component of online marketing. Videos are useful in establishing a personal connection with buyers.
Marketers should always be aware of what's trending and incorporate it into their strategy.
Our digital marketing team discovered that live streaming videos on your website is revolutionary. And it's the new best thing for businesses.
So, learning how to live stream videos on your website can expand your reach and build awareness.
In this article, we will briefly explain how to live stream videos on your website.
Let's get to it!
How To Live Stream Videos On Your Website
Erstwhile, only the privileged with expensive equipment and licensing were able to live stream videos. Today, much has changed.
Today, thanks to wideband and broadband internet, live streaming video on your website is less complicated.
The Basics Of Live Streaming Videos
Live streaming is simply content sent in compressed form over the internet and displayed by the viewer in real time.
Even though the idea has been around for some time, the success is fairly recent. In the 1990's, listening to music and watching videos online wasn't always fun. It was like a traffic jam on the freeway. Stop and go.
When you talk to someone, information travels towards them in a form of sound waves. Their brain and ears decode the information, enabling you to understand it.
Comparably, this is also what happens when you listen to the radio or watch TV. Information travels through an electronic device such as a satellite signal, radio waves or cable signal. The signal is decoded to display it.
Streaming video or audio across the internet, information travels in packets from a server. Here, the decoder is either a plugin or stand-alone player that functions as part of the web browser. Then the information packet, the decoder, and the server work together to air pre-recorded or live videos.
Necessary Equipment To Live Stream Videos On Your Website
Equipment and technologies are readily available easy to use. Below is the basic equipment you'll need. They can be easily packed, so it's ideal when you want to capture videos on the go.
High-speed internet connection
Camera
Tripod for camera
Microphone if you're streaming audio
Batteries
Memory card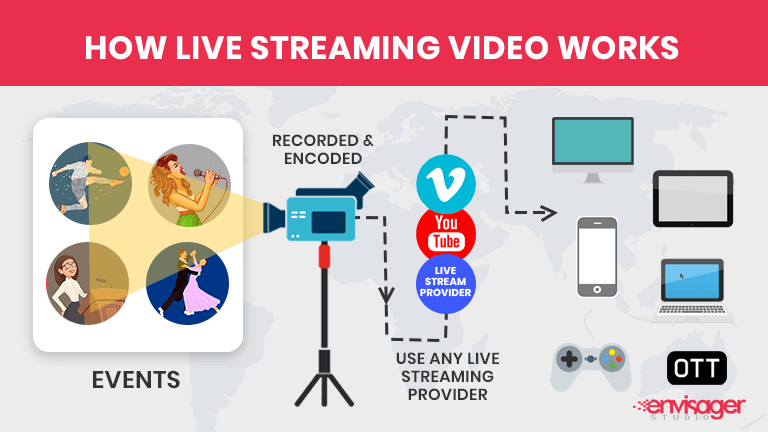 Encoding For The Web
Televisions have constant and standard quality. But for live streaming videos, you have to deal with bad internet connections, cell phone service, and unreliable wifi connections.
For this reason, live video streaming uses a unique protocol that is designed to match variable bandwidth situations. You'll need an encoder (hardware or software) to convert the feed from your camera to streamable data.
Playing your content via a video host
To avoid bandwidth and website speed issues, host your videos externally. However, it is important to find a video hosting option that meets your current and future needs.
Wistia, YouTube, Vimeo, etc., are popular video hosting providers. All video hosting providers have advantages and disadvantages. The key is to choose the one that best suits your marketing needs.
Posting Your Live Stream Video to Your Website
This is the final step. After completing these steps you can start broadcasting your video.
Connect your camera and encoder to your live stream video host
The website host of your choice will provide the required tools to embed on your website
Create an 'event' or 'channel' on your host website
Give a title for your broadcast and you can go live immediately or schedule a time for the live stream
After you've created a channel, you'll get the options to embed videos on your website
Either choose Javascript or iframe for the embed code. Generally, Javascript is recommended for most websites. But, WordPress sites have to use iframe
Once you've got the embed code, copy it into an HTML page to insert the video on your own website
The above steps works for WordPress websites too. Just grab an embedded code from your video host and paste it into your post or page directly. You don't need a special theme or plugin. However, if you want to incorporate additional features, like a live chat, you'll need a plugin.
Wrapping It Up
Each type of live stream broadcasting involves specific tools and steps. Adding live videos to your website could be entertaining and fun to work with. It will generate a larger audience, especially if you're broadcasting popular how-tos.
Experimenting with different types of video content your business connect and engage with your audience. Plus, videos can boost conversion and increase brand awareness. On the whole, video content can really help your brand to be more memorable.
You may also enjoy reading: 5 Advantages Of Custom Website Design
About the Author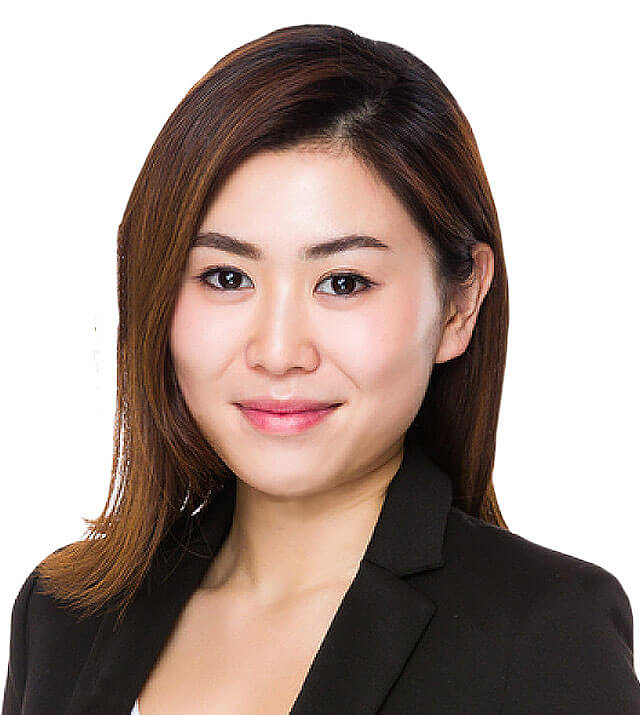 Sara is the Director of Video Production at Envisager Studio. Her expertise includes animated videos, explainer videos, and other video types. She leads the team in creating professional videos that aligns with and supports clients' marketing goals. In her spare time, she writes about video production, video marketing, and other media topics.
LinkedIn