Client Showcase
JB HOMECARE REFERRAL AGENCY
| SACRAMENTO, CA
Project Type: Website • Branding • Marketing
Client Showcase
JB HOMECARE REFERRAL AGENCY

SACRAMENTO, CA
Project Type: Website • Branding • Marketing
JB Homecare Referral Agency provides in-home care services for seniors in Sacramento and neighboring cities. Their in-home care services includes seniors, disabled, and specialized needs clients such as Alzheimer's and Dementia home care.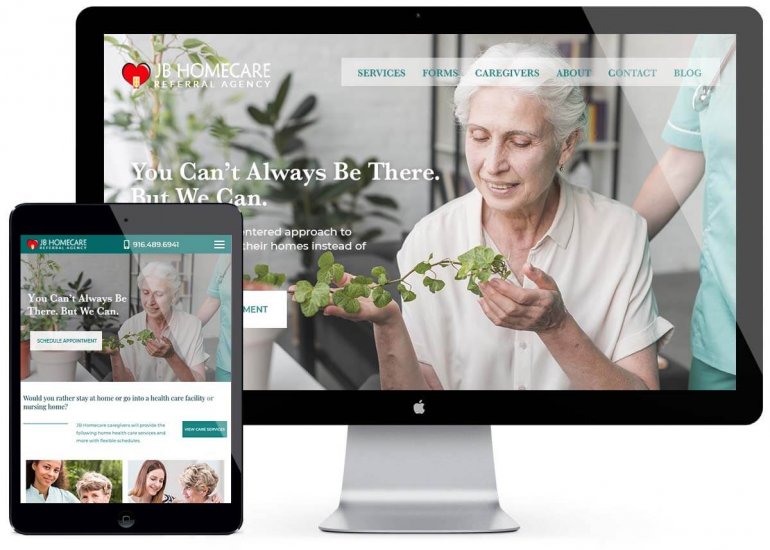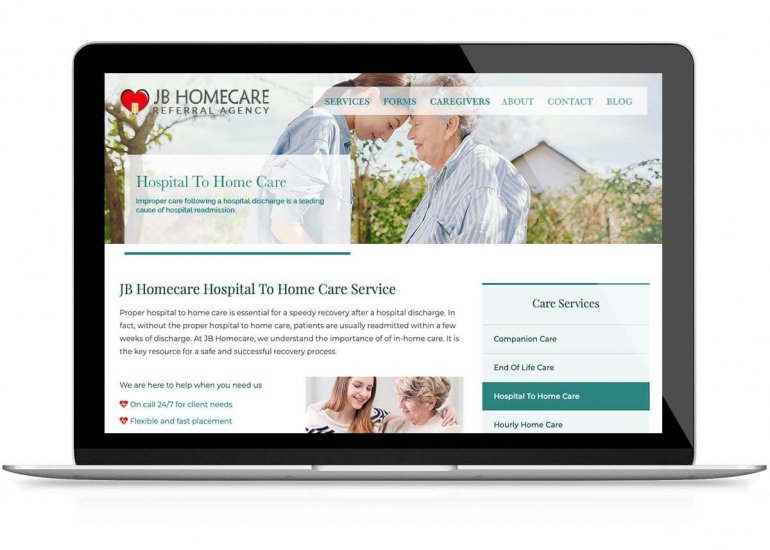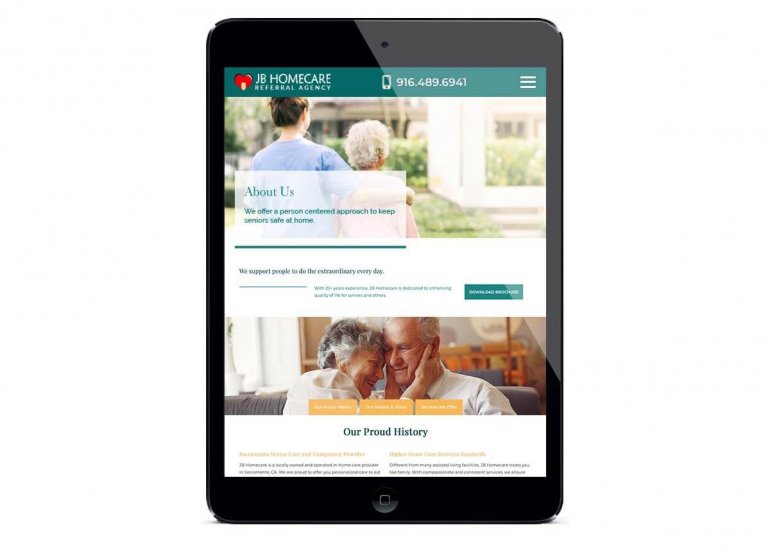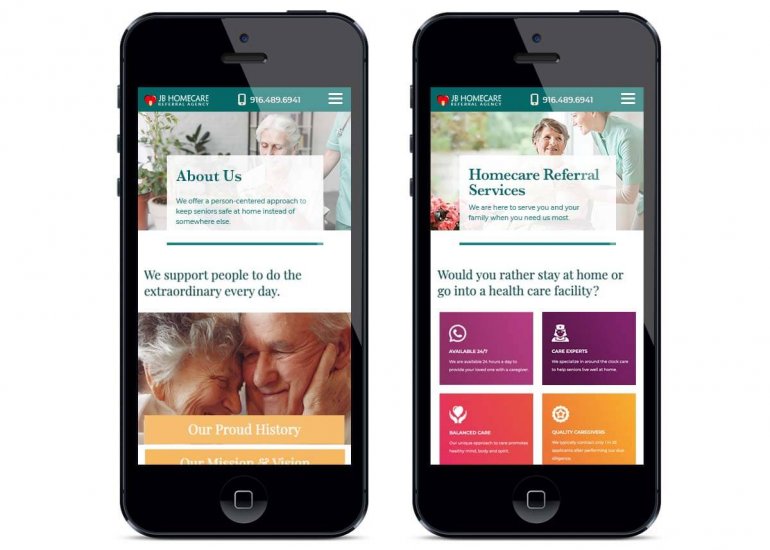 Home Care Services For Seniors Website Design
JB Homecare Referral Agency approached Envisager Studio for a new home care website design. Although the agency had an existing home care services website, it was outdated. In-home care for seniors is a popular search term in Google and other search engines. So, they wanted to make sure their new home care website design would have high visibility. Given that they also offer various types of forms, they wanted something more than just an electronic brochure.
Best Home Care Websites
To ensure we built one of the best home care websites, Envisager Studio integrated tools to increase traffic. Not only that, but we also provided a team of marketers to help the new home care website design grow. The new in-home services for seniors website is mobile ready with a responsive design. Additionally, it is search engine optimized and professionally designed for home care agencies. Plus, the engaging photos draw attention to their well-organized service offerings.
The best home care websites must be easy to navigate in addition to providing the right answers to questions. The updated JB Homecare Referral Agency new home care website design accomplishes all the above and more.
WEBSITE DESIGN & DEVELOPMENT
Art Direction
Web Design
Custom Graphics
Brand & Identity Integration
UI & UX Design
PHP / HTML / CSS
WordPress CMS
Website Features
Static Header Designs
Home Care Eval System
Custom Image Carousels
Mobile Responsive Design
Custom Blog
SPAM-Protected Forms
Branded Auto-Responders
Promotion
MailChimp Integration
Social Media Icons
On-Page Thorough SEO
Extra Design Elements
Digital Art
Stock Photography
Photo Editing & Enhancement
WEBSITE DESIGN & DEVELOPMENT
Art Direction
Web Design
Custom Graphics
Brand & Identity Integration
UI & UX Design
PHP / HTML / CSS
WordPress CMS
Website Features
Static Header Designs
Home Care Eval System
Mobile Responsive Design
Custom Blog
SPAM-Protected Forms
Branded Auto-Responders
Promotion
MailChimp Integration
Social Media Icons
On-Page Thorough SEO
Extra Design Elements
Digital Art
Stock Photography
Photo Editing & Enhancement


JB Homecare Referral Agency Sacramento
05.18.21