In this article, Hazel Burgess from Envisager Studio talks about the importance of focusing on clicks instead of conversions when crafting content for your content marketing strategy.
By now, you have probably heard or seen the much used phrase content is king across the Internet. But, what you may not know is that if content is king, then clicks are the currency of the Internet.
The Internet is a spectacular medium to sell and offer our products and services to the masses directly from our website or mobile phones if your website provides a responsive web design for easy accessibility when visitors are viewing your website on-the-go.
We've sold products, made real money, but this year everyone will be talking be talking about how to do more of that; how to get more conversions. But, in our pursuit for more, we forget one basic thing — without clicks, conversion isn't possible.
Unfortunately, beyond the catchy social media images or how to write better headlines, there doesn't seem to be enough effort focused on the art of getting more clicks. This needs to change.
The best insight we have into what drives people to take action are clicks. Achieving reliable online marketing funnels that convert will nearly be impossible if you do not understand your audience's click behavior on every level.
Understanding clicks provides far more insight into how to future-proof your online business than search, social or email.
The internet will always be backed by an economy of clicks, but platforms will come and go.
Understanding The Environment Where You Want The Click To Occur
While in general platforms are overrated, it is crucial that you understand how your followers and fans use those platforms to increase your chance of getting clicks (and later sharers, subscribers, and customers).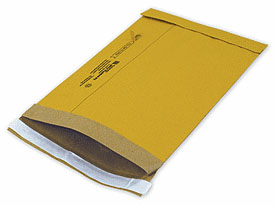 This is why professional direct marketers will recommend that you send your marketing in a padded yellow envelope. They know what your mailbox looks like and that using a padded yellow envelope is less likely to be classified as junk mail.
Well, this holds true for online. If you want to get more conversions, you have to understand the environment in which the click occurs.
Understanding What Gets Clicks
Understanding the environments is not difficult, but it is a lot of extra work.
The work involves diving deep into analytics data, watching trends within your social media followings, and paying very close attention to the actions your audience takes.
On Facebook
First, let's take a look at your Facebook environment.
Facebook has made a series of changes to Graph Search. Now search results are indexed by Facebook (rather than Bing). Using Facebook's Graph Search you can see what Pages, Books, Authors, and TV shows people who are connected to your Facebook page are interested in.

If you "Like" these same pages, and organize them in a separate list, you can get at least a partial view of what your Facebook fans' feeds look like.
Keeping this feed of interests gives you insight into what other branded content your audience is exposed to on Facebook and what else they're clicking on. Additionally, it shows you what other pages are doing to try to appeal to your fans.
In Google Analytics
Twitter and Facebook are not the only platforms whose environment you should be analyzing — so is your website!
For example, your visitors' path to engage with your blog content (comment, share, subscribe) may look something like this:
Search a topic
Land on old blog post
See more promising content linked to in blog post
Click link
Read 3-4 more posts
Comment or Subscribe
If you're not paying close attention to steps 3 and 4 above, you should. Paying attention to what people click on on your own platform gives you insight into what they might click on in the future.
Clicking To The End Of The Funnel
This is a lot of work…I agree, but it also will help you to understand what drives actions and behaviors within your target market.
After you begin to understand what gets people to click, you can really understand what gets people to convert.
About the Author
Hazel Burgess is the Founder and Creative Director of Envisager Studio, a premier website design agency specializing in WordPress website design, development and content marketing promotion. The company is based in San Diego, CA and works with companies that range from small business to Fortune 500. Follow +Hazel Burgess on Google+ as well as Twitter.