Read what clients are saying about Envisager Studio. Honest reviews from loyal clients.
Client Reviews
Read what clients are saying about Envisager Studio. Honest reviews from our loyal clients.
If you're looking for Envisager Studio reviews, take a moment and read through some of the Yelp reviews, tweets, Facebook posts, Google reviews and emails we've received from our wonderful clients. We'd love to hear from you too! Leave us feedback on our contact page or write a Google review about our business.
If you're looking for Envisager Studio reviews, take a moment and read through some of the Yelp reviews, tweets, Facebook posts, Google reviews and emails we've received from our wonderful clients. We'd love to hear from you too! Leave us feedback on our contact page or write a Google review about our business.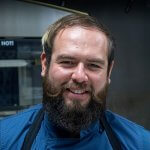 We started working with Envisager Studio for my first restaurant 10 years ago. We hired them again to design this site. Their rates are major reasonable and we love working with them. Plus, they will return a lot of value to you. I'm always engaged with Hazel, the owner. She's very pleasant, caring, and highly skilled in web design & graphics. Our site looks great on a computer and on mobile devices. We get great feedback and comments from customers all the time. I definitely recommend Envisager Studio. They did an amazing job!
JAVIER GRANDA
LIMA PERUVIAN FOOD & COCKTAILS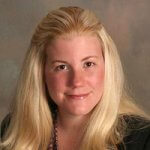 Envisager Studio designed a website for a new medical practice to connect patients. They have developed various sites for the practice nationwide. They are very hardworking and delivered a high-quality web design. Their understanding and diligence spurred a continued partnership. I've been working with Hazel for about 12 years now and very impressed with her work. I've opened 12 practices nationwide, and they have helped every step of the way. We have lots of service pages and each page is beautiful.
KRISTINE BOCKHOLDT
MAGNOLIA MEDICAL & AESTHETICS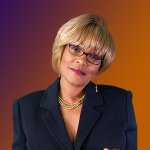 Hazel is always accessible and make me feel as though I'm the only client. I love her eye for aesthetics and she's a verifiable digital marketing expert. She is enjoyable to work with and very quick and detailed in project management. We have been a client of Envisager Studio for more than 17 years. In addition to our fragrance and hair product lines, we have four different brands. Envisager Studio has been involved from ground zero for all of them. The designers and developers did an awesome job.
LOUTICIA GRIER
A DIVA'S HIDDEN HAIR MANUFACTURER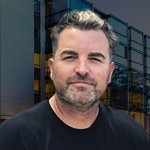 We are incredibly happy with the end result and proud of what has been achieved during this project. The new website is a huge step forward for our family business and is a strong representation of our brand. The Envisager Studio team were very supportive and responsive throughout the project process. Hazel, the owner has a keen eye for aesthetics and detail. We love the functionality and their chosen brand colors. And, the new website has increased our online visibility. Highly recommended.
CHRISTOPHER JOHNSON
WEST COAST WINDOW WASHING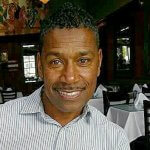 Thank you Envisager Studio for the excellent work you have done for us over the past 8 years. Our new golf apparel website is absolutely incredible. It's so much more than we had envisioned. The products in our online store are so well organized and visually appealing. The graphics overall are outstanding. And the attention to detail and impeccable customer service has made this project well work the time and money spent. We will continue to use Envisager Studio as our Digital Marketing Agency for years to come.
THOMAS DILLARD
MOTsGEAR GOLF APPAREL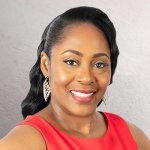 Thought you would like to know that we got the gig to promote the international recording band, Newsboys United. This is a really big deal for us and our new website was instrumental in us being selected. Thank you for such a beautiful and engaging website. Your motivation and digital marketing knowledge has been highly contributory to our online success. Working with your team has been a breathe of fresh air. The customer service and level of professionalism is truly world class. Five stars and two thumbs up!
DAWN A. GRIER
VALLEY GOSPEL, LLC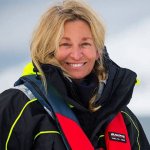 Envisager Studio redesigned our wildfocusexpeditions.com website. We receive compliments about the website all the time from clients. Hazel is responsive, organized and easy to work with. Her professional and pleasant demeanor made the project process super easy. As international nature and wildlife photographers, we're persnickety about our photos. So, to say that we love our new site says a lot about Envisager Studio's work. Hazel's attention to detail is exemplary. I highly recommend this web design agency.
JAMI TARRIS
WILD FOCUS EXPEDITIONS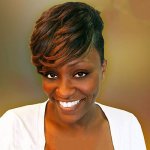 Envisager Studio is very literate in website design and functionality. They redesigned our hair salon website with a bold and inviting look. The improved site is visually appealing and, as much, has been well-received. It's more user-friendly and accessible. The Envisager Studio team's understanding of digital technology helps them responsive quickly to any inquiries that arise. Their consistent communication and ability to justify the investment makes them a valuable partner. We truly enjoy our website.
CECELIA JOHNSON
UPTOWN NEW YORK STYLE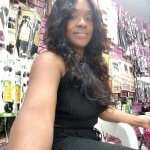 Many, many thanks for the superb job done on our new website. This is undoubtedly the best web development team I have worked with. Your level of creativity, expertise, and experienced is unmatched. It wasn't easy for me trusting someone to create a digital representation of my vision. But they rocked it. And did so meticulously with SEO at the forefront. Thank you Envisager Studio. You truly delivered on web development. And I'm so excited to be working with your agency on future collaborations.
ROSALIN COLEMAN
VIP HOUSE OF HAIR BEAUTY SUPPLY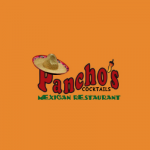 There are not words to express my gratitude and satisfaction for the work done by Envisager Studio. It takes skill to build a business website from just an idea to a full reality. I am so impressed by Hazel's knowledge, work and commitment towards her clients. She even worked for us on a last minute request during a weekend for a special web promotion. If you are seriously looking for a web design agency that can translate your idea into reality, call Envisager Studio. They will make your business stand out from your competition online.
LOURDES GRANDA
PANCHO'S MEXICAN RESTAURANT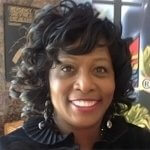 I am absolutely amazed at Hazel's digital marketing talents. Her passion and skills make Envisager Studio a great web design and marketing agency. Our website is far beyond anything I could have imagined. It's visually stunning, bold, and SEO optimized. For more than 12 years, I have worked with Hazel on various types of digital projects. Each time I think she can't surprise us, she does. Her desire to give clients her very best each and every time is very evident. If there were 100 stars I would give her agency 110.
SHARON BATTS
bWORKS ENTERTAINMENT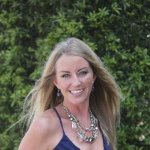 Working with Envisager Studio is a pleasure. For our site redesign, they did a world-class, beautiful job. We started with them back in 2015 when we opened our practice. They have been a godsend for all our digital marketing needs. Hazel is so professional and responsive to whatever we need. In addition to her skill as a web designer, she's also a graphic artist. And we're always amazed with her work for our print and content graphics. We highly recommend Envisager Studio for your digital marketing needs.
JACLYN HAYMOND
WAKE HEALTH MEDICAL GROUP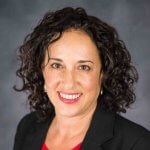 I just wanted to thank you for an incredible job you did on another one of our event websites for our local division. You designed our website pro-bono and absolutely nothing was lacking. The quick, yet professional and beautiful site turn around time is very much appreciated. Envisager Studio was very prompt in responding to all of our changes. And they seemed to constant due to updates from our vendors and sponsors. It's a wonderful feeling to know that agencies like yours care about quality work for charities. Thank you!
RACHEL GERSHWIN
MAKE A WISH FOUNDATION SAN DIEGO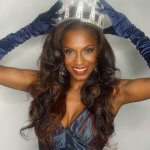 Amazing! I was referred to Envisager Studio by one of their clients. From the first phone consult with Hazel I knew why. Every page of my site is meticulously thought out. I wanted a multi-color scheme and they pulled that off in high fashion. As a former Miss California beauty queen I have been fortunate to work with many types of people and businesses. Some authentic, some not. I'm so happy to say that Envisager Studio is an authentic web design and marketing agency. I highly recommend their services.
MARCEY GRANT
LOOK BEYOND HAIR
Envisager Studio Reviews
10.23.19